Britain's biggest cycle race will be returning to Altrincham to start the 2023 race.
Manchester will host the race's Grand Départ for the first time since 2004 on Sunday 3rd September.
The stage will start from Market Street in Altrincham and finish on Deansgate in Manchester city centre, with full details of the route to be confirmed later this month.
Altrincham previously hosted the start of a leg in September 2019, when it drew an incredible 50,000 people to the town.
That represented the busiest day in the town since footfall figures started being collated in 2014.
Mark Cavendish, Britain's most successful rider of all time and a former Sports Personality of the Year winner, was among the riders who raced that day.
Mandy White, manager of Altrincham Business Improvement District, said: "We're absolutely delighted that the Tour of Britain is returning to Altrincham for the Grand Depart on Sunday 3 September.
"It's fantastic for the town to host such a high profile, international sporting event and we look forward to welcoming thousands of visitors to Altrincham."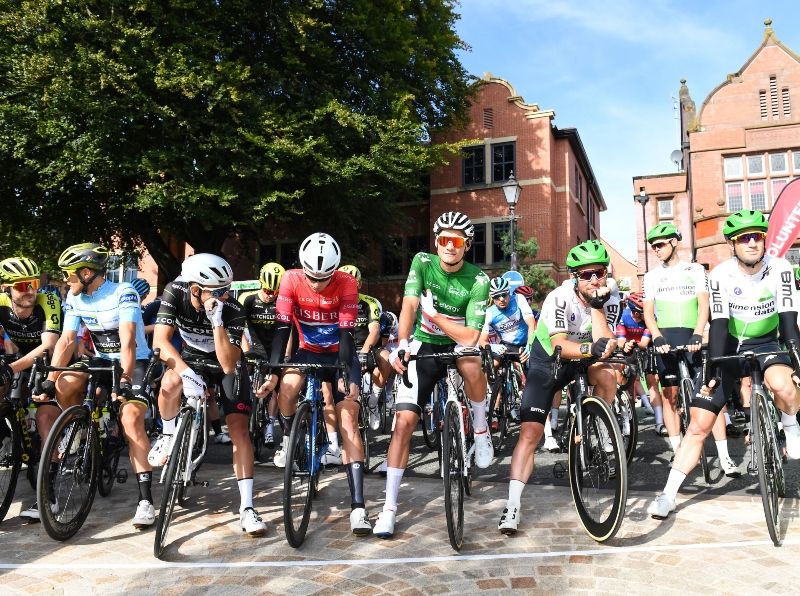 ITV4 will broadcast live coverage of the stage - and indeed every UK stage - as well as a nightly highlights show, and it will also be shown in over 150 countries worldwide.
This year's race will comprise eight stages in total, and will take in North Wales, Yorkshire,  South Wales, Nottinghamshire, Gloucestershire, Suffolk and Essex.
Mick Bennett, Tour of Britain race director, said: "Altrincham hosted one of the greatest stage starts in Tour of Britain history back in 2019, so returning to this brilliant town on the opening day of this year's race made perfect sense. I'm already looking forward to soaking up the pre-race atmosphere!"
Comments