Is fast-growing Italian restaurant Rudy's Pizza planning to open in Altrincham?
Mission Mars, the Manchester-headquartered company behind Rudy's Pizza and the Albert's Schloss bar brand, has this week submitted an application to transform part of the former One Central unit in Altrincham into a pizza restaurant.
The proposal covers both the first and ground floors of the site, at Charis House on Central Way, which is currently unused after food and drink hub One Central ended operations earlier this year.
Although Rudy's is not mentioned by name in the application to Trafford Council, Mission Mars only owns one pizza brand, and has been aggressively expanding the Rudy's brand across the North in recent years.
Having opened its first pizzeria in 2015, Rudy's now numbers 19 restaurants, and it opened on Northenden Road in Sale in May 2022.
Rudy's follows the authentic Neapolitan tradition of pizza making, with its dough made fresh daily using Caputo '00' flour which ferments for at least 24 hours.
In accordance with an authentic Neapolitan technique, the dough is cooked in a Stefano Ferrara oven for just 60 seconds.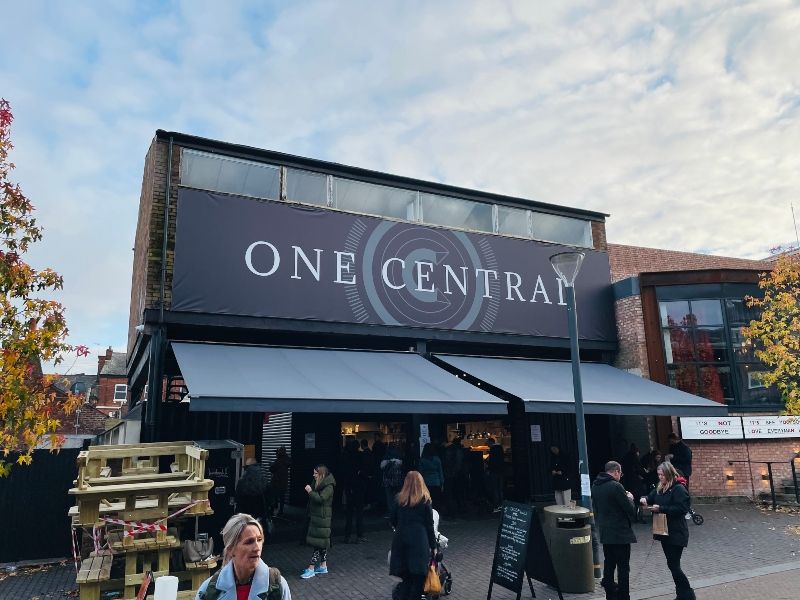 Signature pizzas include the spicy Calabrese with San Marzano tomato, fior di latte, basil, extra virgin olive oil, parmesan and 'nduja sausage; a meaty Carni with San Marzano salame finocchiona, salame piccante, wild boar salami, basil, extra virgin olive oil and fresh chilli; and the white pizza Porchetta with fior di latte, roast porchetta, sage roasted potatoes, smoked mozzarella, caramelised white onions, cracked black pepper and rosemary oil.
Whether Mission Mars' application - which was validated on Trafford Council's planning portal yesterday - gets the green light remains to be seen.
We've contacted Mission Mars for more information about the plans.
Comments