A "truly special" Chinese vase has been sold at auction for over £110,000 – having been discovered while an Altrincham resident was moving house.
The unnamed seller took the vase into the Altrincham office of auctioneers Adam Partridge and was informed that the item was in fact a very fine, albeit badly damaged, Chinese Jiaqing mark and period (1796–1820) enamel decorated vase.
The "truly special" item caused five minutes of competitive bidding when auctioned off last week, with dozens of bidders from the UK and overseas in the room – as well as on the phone and online – eager to get their hands on it.
The hammer eventually fell at the staggering price of £110,920.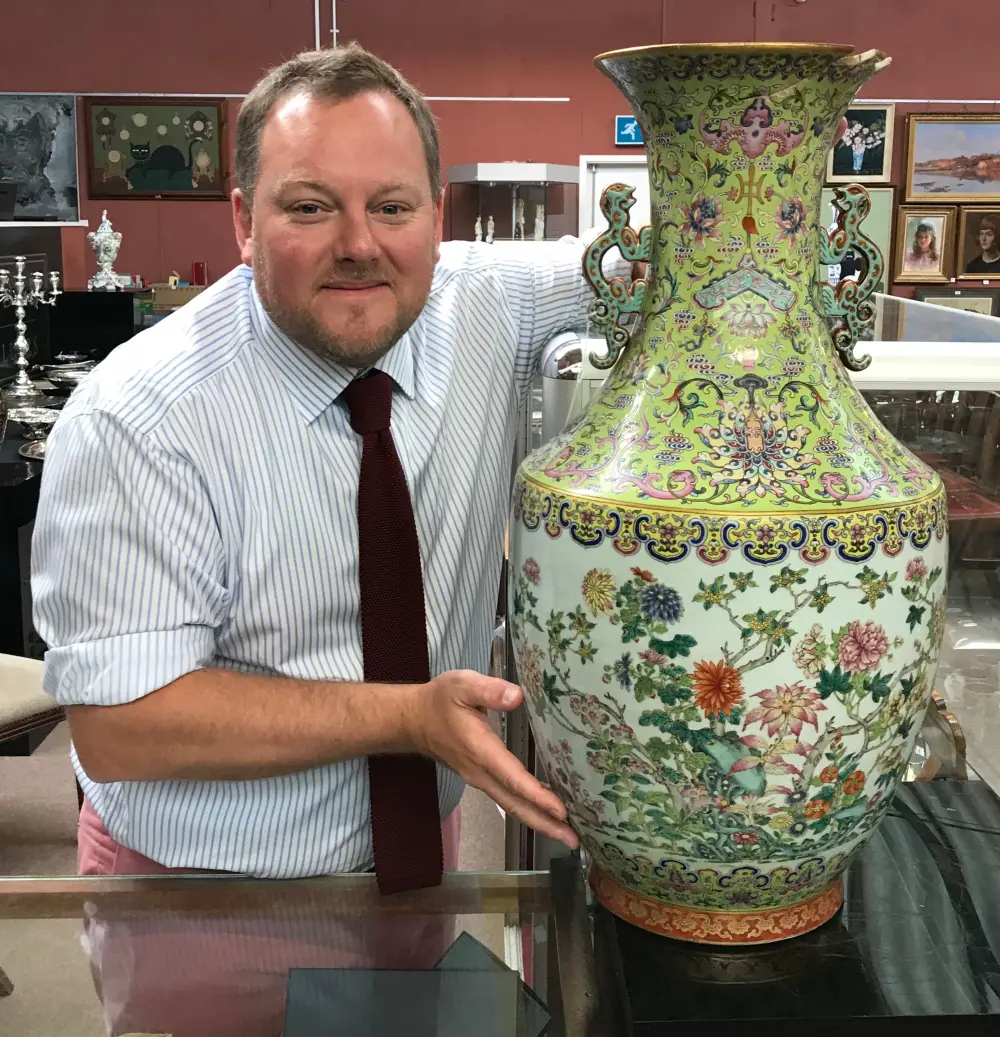 Auctioneer Adam Partridge described the excitement at laying his eyes on the vase for the first time.
"I got a feeling that you only get a few times in this industry, seeing something truly special that has been lying around someone's house for years without them having any knowledge of its value!" he said.
When it was taken to the company's Cheshire Saleroom to be catalogued, senior valuer Chris Surfleet identified the mark as dating from the Jiaqing period and noted that the colour yellow was reserved solely for the Emperor; those who used the colour without Imperial consent faced execution.
The auction house, who have branches in Macclesfield and Liverpool as well as Altrincham, had previously sold a Chinese wig stand for £94,400 in 2012.
Comments