A former Royal Shakespeare Company actor has kicked off pre-season training at the Altrincham Garrick.
Days after bringing the curtain down on their smash hit musical 'Priscilla Queen of the Desert', actor and Garrick member Scott Ransome – who recently played the lead role of Johnny 'Rooster' Byron in the company's acclaimed production of 'Jerusalem' – has been running a series of workshops for the company's actors.
Scott has previously learned from actors including Sir Robert Stephens and Linda Marlowe and directors such as Declan Donnellan (Cheek by Jowl) and Stephen Poliakoff.
He said: "We take a lot of pride in delivering the best possible standard of performance and production for our audiences. The workshop was designed around some of the performance skills and techniques I learned at The Guildhall School of Music and Drama, the RSC and throughout my life, to help our actors develop their acting skills and give them the confidence to be more inventive and try out new ideas and different ways of finding a character in the rehearsal room."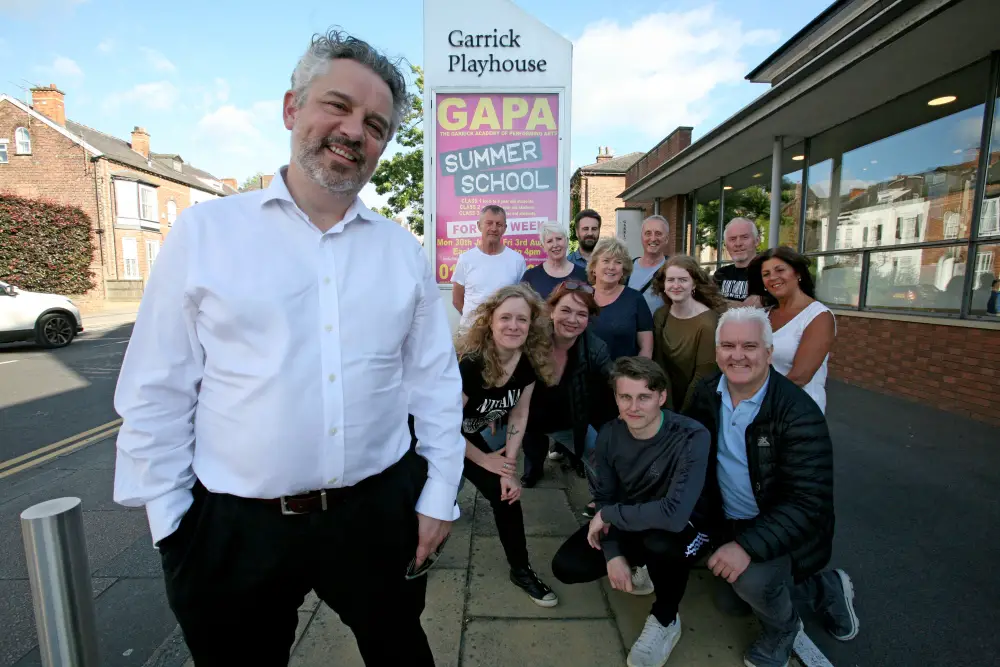 The Garrick actors spent the three-hour workshop working on pre-show preparation, voice, movement, building a character and working with text.
Garrick actress Julie Cunningham said: ''I can't believe how much I learnt in three hours. Having never had any formal training in acting – it was the simple fundamental things that I will definitely go away and use. I feel so much more confident in analysing a character and contributing to a rehearsal.''
The Garrick actors will be able to put their new skills into practice with rehearsals getting underway soon for their first production of the new season, 'Verdict' by Agatha Christie, which opens on September 10th.
Ticket bookings for the Altrincham Garrick's 2018/19 season will go on sale online from Saturday 11th August, and from the box office from Monday 13th August (11am to 8.30pm).
Comments