A giant colony of super-sized Bee sculptures is winging its way to Manchester this summer for one of the biggest public art events the city has ever seen.
Over one hundred giant worker Bee sculptures, each decorated with its own unique design, will wing their way to Manchester from 23rd July to 23rd September, when the city lands one of its biggest and most spectacular public art events.
Organised by global public art producer Wild in Art in partnership with Manchester City Council, the Bee in the City trail will live in locations across the city and beyond for nine weeks, providing unmissable, free, family-friendly entertainment for Mancunians and visitors to enjoy, whilst taking in the city's landmarks, cultural gems and areas they may not have explored before.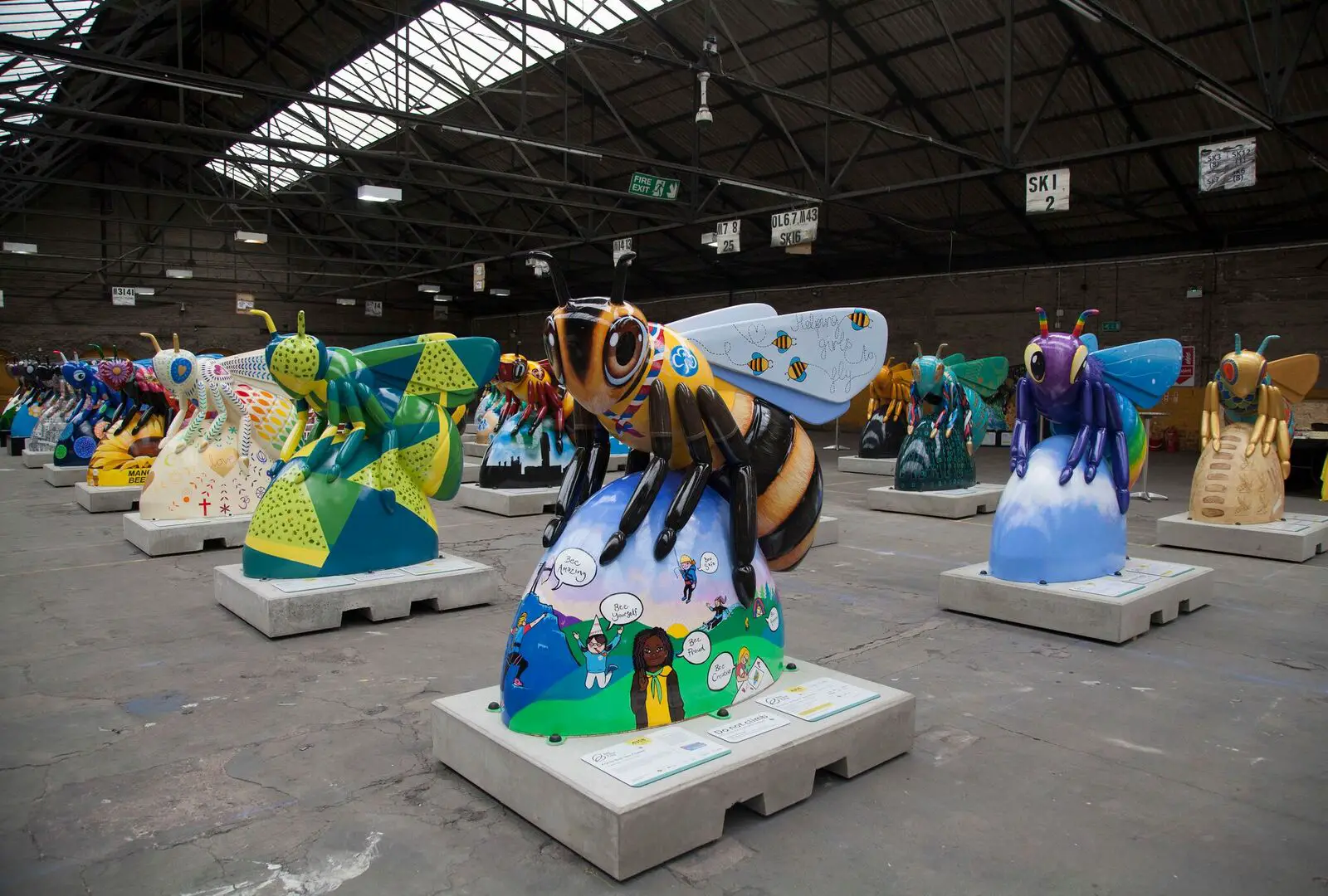 The Bees were launched at Mayfield Depot today before hitting the streets on Monday.
Iconic Mancunian designs include a ROCK 'N' ROLL Bee designed in partnership with Liam Gallagher, a Hac 'BEE' enda Bee celebrating the city's legendary nightclub, a Bee honouring one of Coronation Street's most iconic characters, Hilda Bugden, plus footballing tributes to Manchester's famous clubs Bee United and Mike Summer-Bee.
Music is in Manchester's heart and adding to this strand are the Bee Live in MCR signed by A-listers the Rolling Stones, Ed Sheeran and Taylor Swift, I Wanna Bee Adored signed by the Stone Roses' bassist Gary 'Mani' Mounfield, plus Bee Here Now, a design which celebrates the Manchester music scene as a whole, with portraits ranging from Oasis and Joy Division to Herman's Hermits.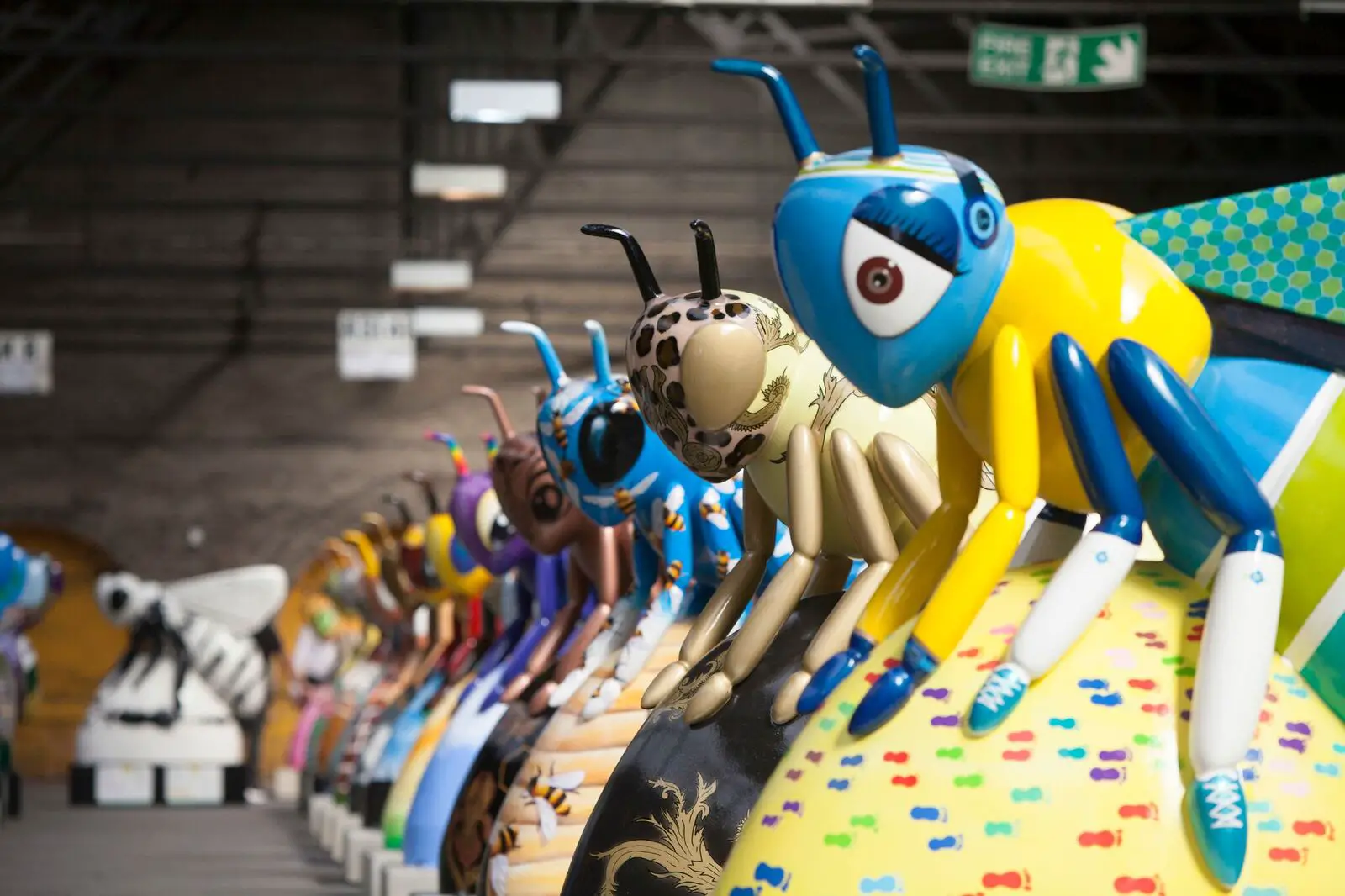 Manchester's creative community has also contributed to the trail and art fans will be treated to a tribute to Pablo Picasso's stylised work, Pablo Bee-Casso by Jenny Leonard, a hand-drawn Manchester Doodle Bee by Dave Draws, Harpurbee by illustrator Guy Mckinley, and Love by stand out Manchester designer and illustrator, Caroline Dowsett.
The Bee sculptures will make their homes at some of the city's most famous locations including Albert Square, St Peter's Square, Piccadilly Gardens, Spinningfields, and the Northern Quarter, plus further afield in The Quays, Levenshulme, Harpurhey and many more.
Sally-Ann Wilkinson, Director of Wild in Art, said: "Bee in the City is a celebration of Manchester's diversity, creativity and culture. Each individual Bee represents our fantastic city's many achievements, from its legendary music scene to scientific discoveries and industrial heritage.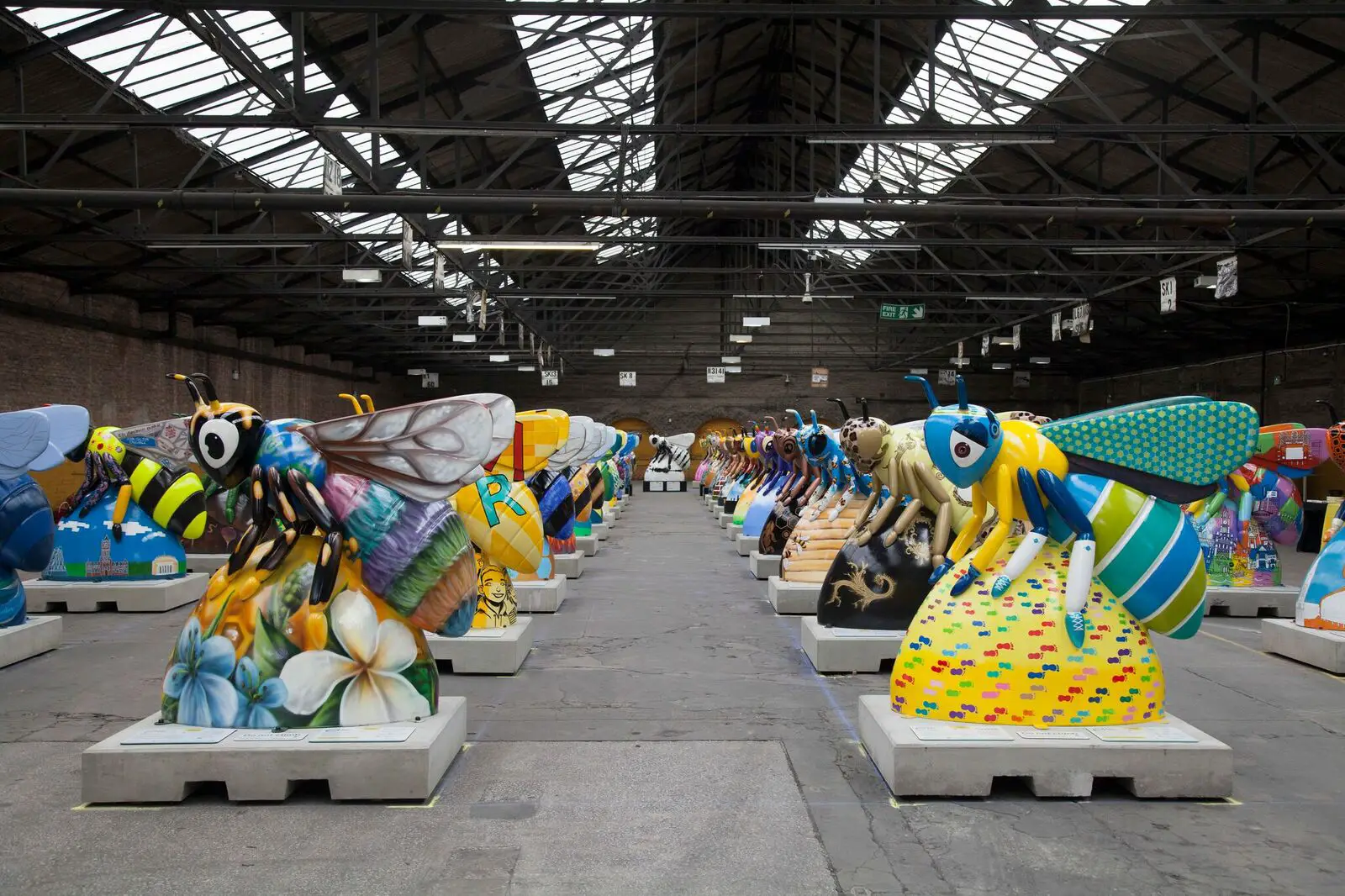 "It's going to be a summer filled with joy as families and friends take to the streets to complete the trail. I hope that people will remember 2018 as the year that the Bees came to Manchester!"
A Bee in the City app will be available for visitors to track and collect each Bee on the trail, unlocking offers and rewards at many locations. There will also be a trail map of the giant Bees which can be collected from hubs around the city before the trail goes live.
After the trail the big 3-D Bee sculptures will be auctioned to raise funds for The Lord Mayor of Manchester's charity – We Love MCR Charity to improve the lives and life chances of Manchester people.
Comments