Last weekend, the fourth annual Goose Green Festival was yet again a massive hit with a record-breaking attendance on Saturday.
A one-day record of over 4,650 visitors enjoyed the music festival in the heart of Altrincham on the Saturday and despite rainfall on the Sunday, a further 2,000 or so festival-goers came along.
Organised by Altrincham's Business Improvement District (Altrincham Unlimited), and Goose Green traders, this year's festival also helped raise money for the Children's Adventure Farm Trust (CAFT).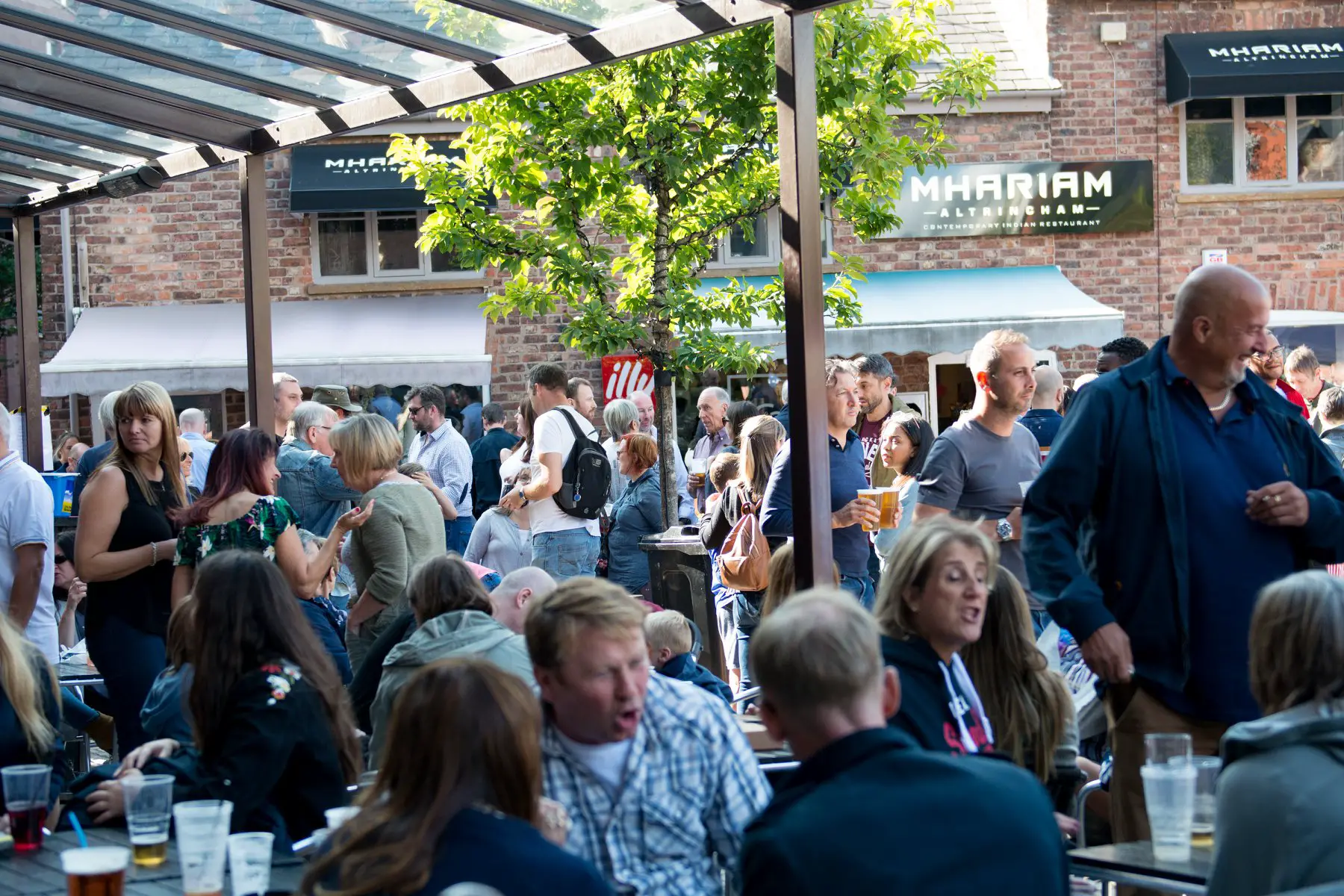 Elizabeth Faulkner, BID Manager for Altrincham Unlimited said: "Goose Green Festival continues to grow each year and has achieved a great reputation locally for showcasing unsigned talent. Visitor numbers to the town were fantastic, and we were thrilled to raise so much money for CAFT."
John Thomson, comedian and star of ITV's Cold Feet, is also an ambassador for CAFT. He made a guest appearance on the Sunday and had an on-stage interview with compere Andy Egan, in which he revealed the next series will be out in January and encouraged everyone to donate to the charity.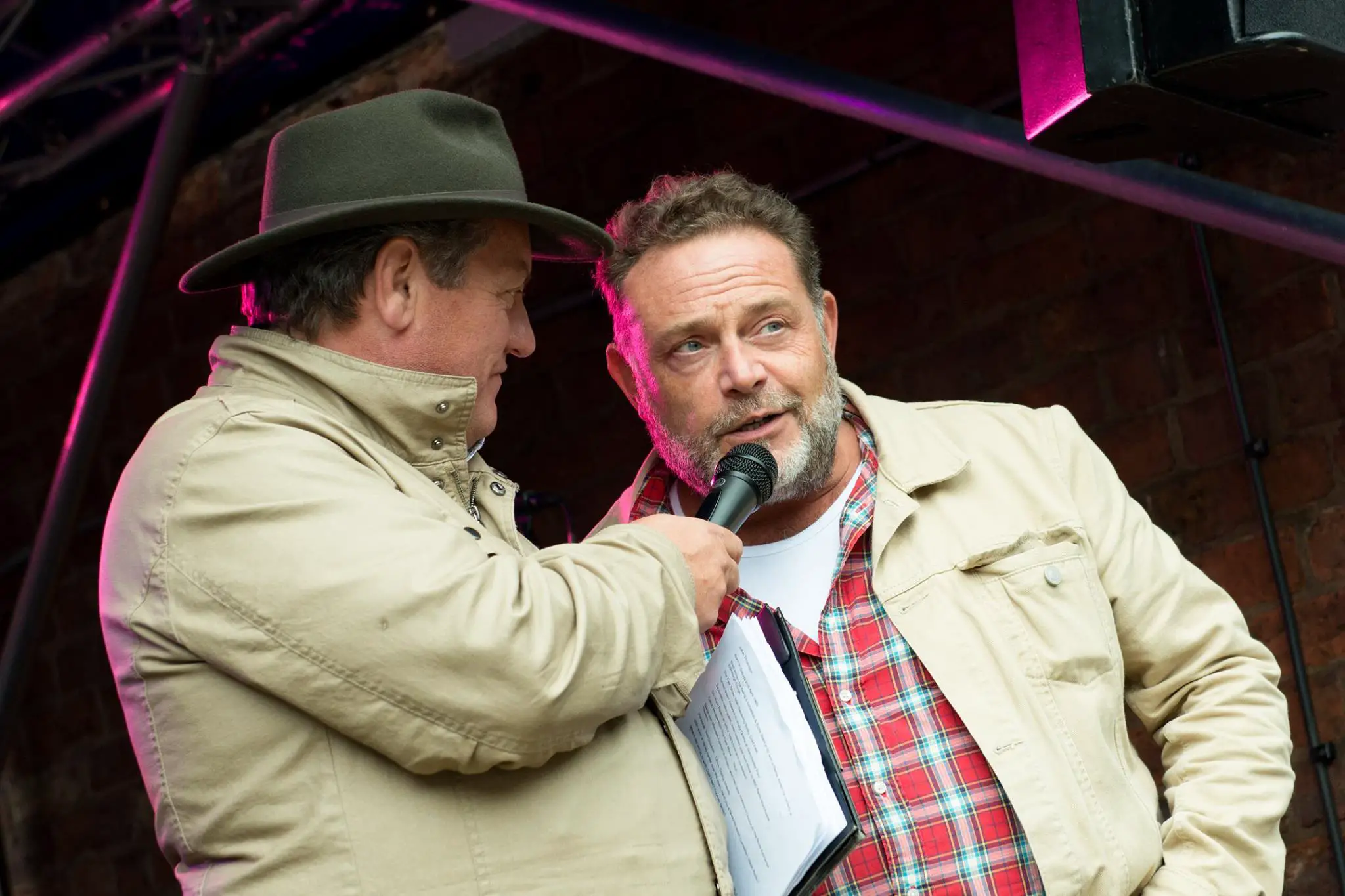 CAFT provide holidays and activities for terminally ill, chronically sick, disabled and disadvantaged children. Nearly £1000 was raised for the charity at the festival.
The music acts for the weekend included Dancing on Tables, whose latest EP has just passed a million streams on Spotify; Corella who next month plays alongside Franz Ferdinand at the British Sound Project; Apollo Junction who played the Isle of Wight Festival this year; an Altrincham favourite Jess Kemp who was also playing Manchester Pride at the weekend, and also Izzie Walsh who was fresh from the Bluedot Festival.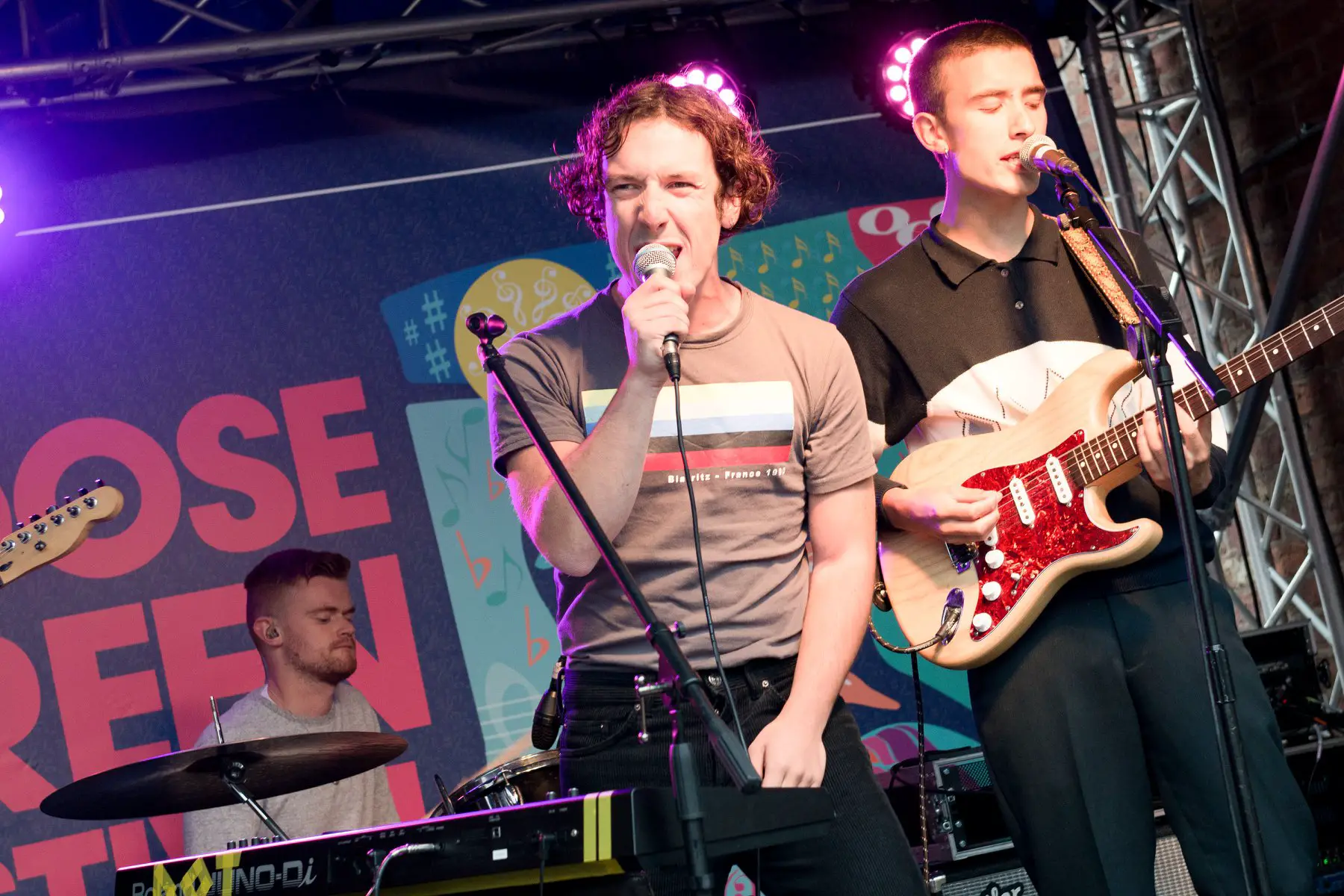 Jon Belfield, Presenter at Trafford Sound who organised the music for the weekend, said: "Through our Wednesday evening 'Live & Local' show we've met some of the best local bands around.
"The Festival provides a brilliant opportunity for young bands and singers to play to hundreds of people and they all rose to the occasion with some great performances."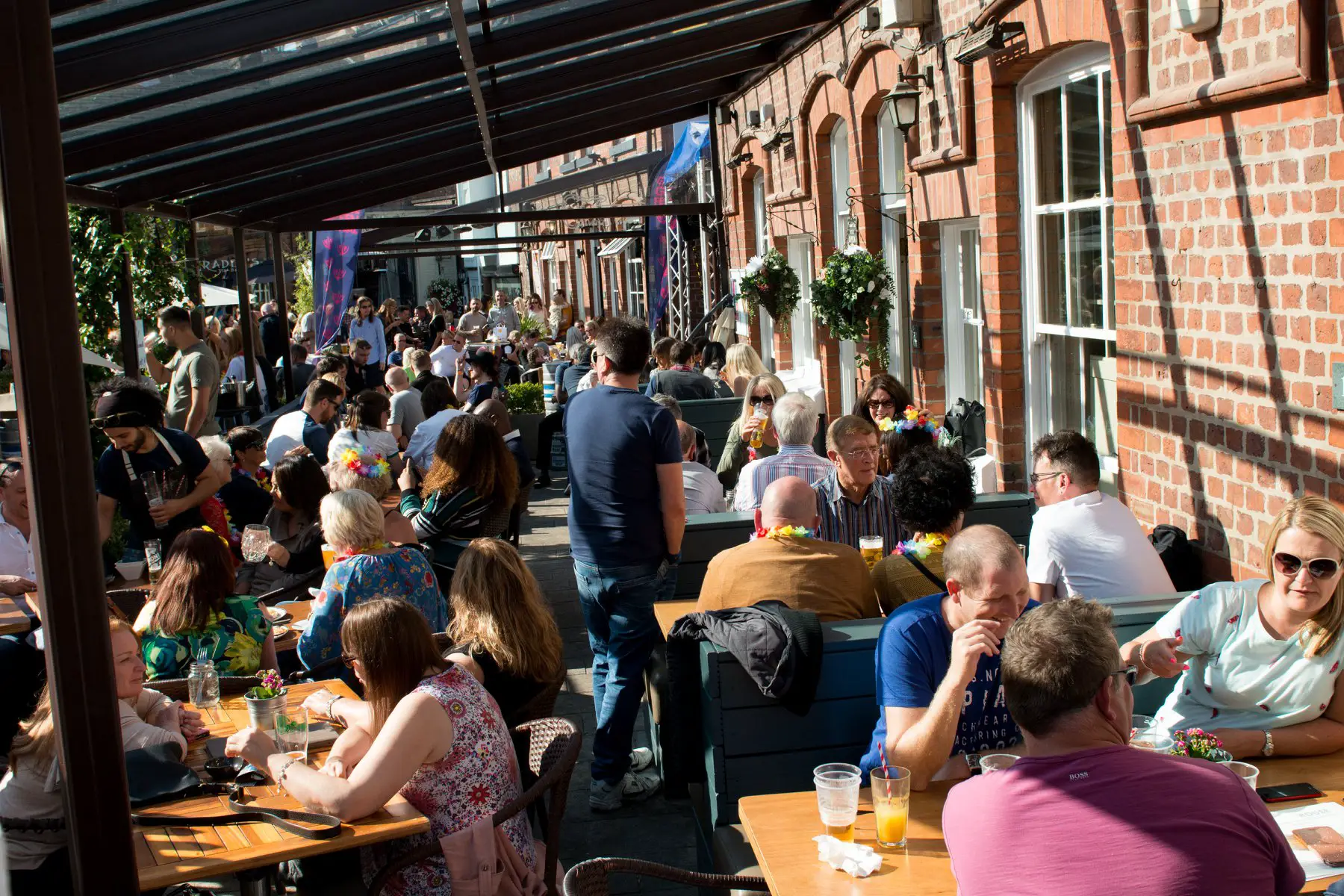 Peter Luby from Costello's, confirmed: "Overall the weekend was buzzing, Saturday was the busiest trading day ever for Costello's and we have loved being part of the Festival."
Comments