An artist from Altrincham is to compete in an episode of Sky Arts series Landscape Artist of the Year.
Local amateur Jane Fraser (pictured), a member of the Altrincham Society of Artists, is one of the artists involved in the fifth episode, which will air at 8pm on Tuesday 12th November.
She is one of 50 'wildcard' artists painting the Gateshead Millennium Bridge, with a chance of reaching the semi-final and a step closer to the ultimate prize of a £10,000 commission to create a landscape artwork of Venice for the Royal Institute of British Architects.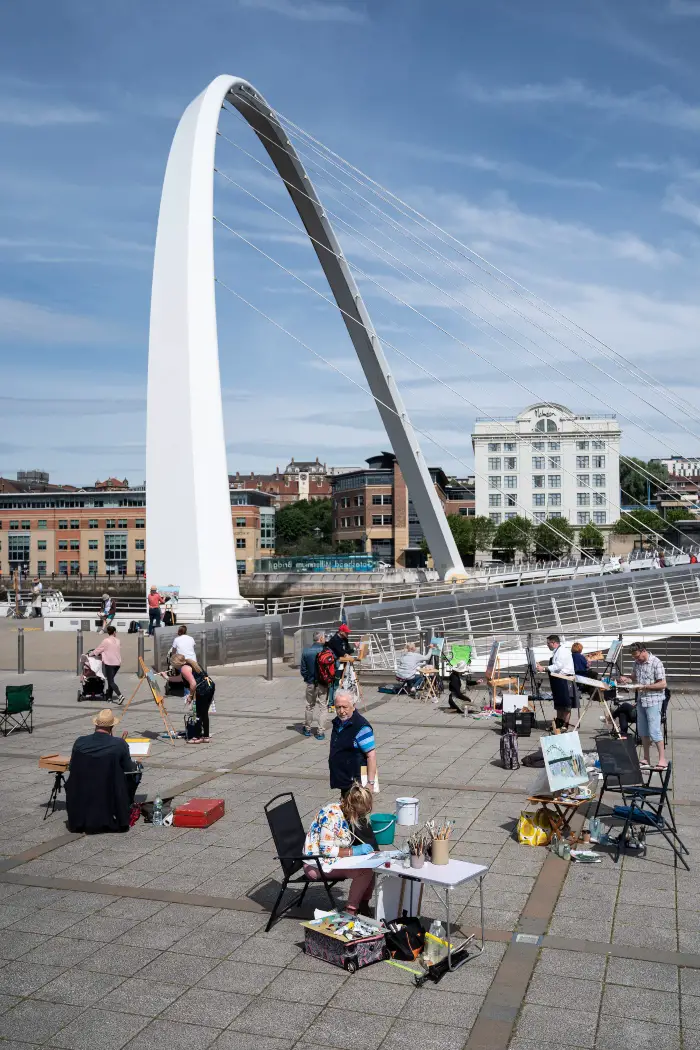 Eight artists will also be painting the Tyne Bridge in a bid to impress judges Tai Shan Schierenberg, Kate Bryan and Kathleen Soriano.
Joan Bakewell, who co-hosts the show with Stephen Mangan, said: "It's always fascinating to watch the artists grow and evolve their style throughout the programme and witness the incredible creativity in their interpretations of beautiful British landscapes – and to witness the debate amongst both the judges and viewers over which artist they believe to be the most-worthy winner.
Comments