It's been described as the feelgood film of the year so far – but few people know about the Bank of Dave's Altrincham connection.
The Netflix film, released earlier this week, tells the story of Dave Fishwick's attempt to set up a community bank in his home town of Burnley in the wake of the 2008 financial crisis.
The self-made millionaire opened Burnley Savings and Loans in 2011 to lend to people struggling to secure loans from bigger banks.
James Bond star Rory Kinnear plays Fishwick in the movie, called Bank of Dave, which premiered on Sunday.
Bank of Dave already has one Altrincham connection, in that Bowdon-based Bridgerton star Phoebe Dynevor stars alongside Rory Kinnear and Hugh Bonneville.
But what is less well known is that the lawyer character depicted in the film is in fact loosely based on Chris Moss, Corporate Partner at Altrincham law firm Myerson, who has been advising Fishwick since 2011.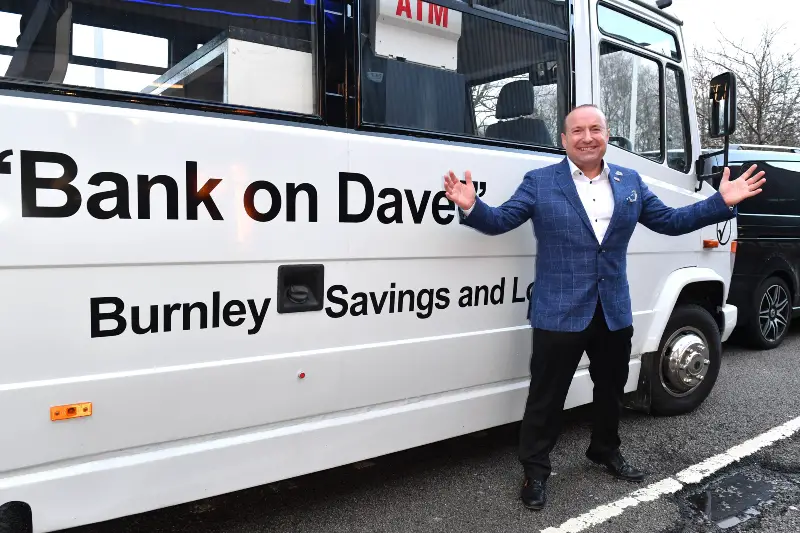 The lawyer character, played by Game of Thrones star Joel Fry, is hired by Fishwick to fight his case against the British banking system.
Moss was invited to a special Bank of Dave screening on Sunday 15th January.
Described by the Lancashire Telegraph as the "next feel-good British movie of the decade", Bank of Dave is available to watch on Netflix now.
Comments