A six-foot aluminium silhouette of a World War One soldier has been installed in Altrincham town centre after a crowdfunding campaign by residents.
The 'Tommy' installation has been erected on a lawn on Market Street outside Altrincham Town Hall ahead of Remembrance Sunday, which this year marks a Centenary since Armistice Day.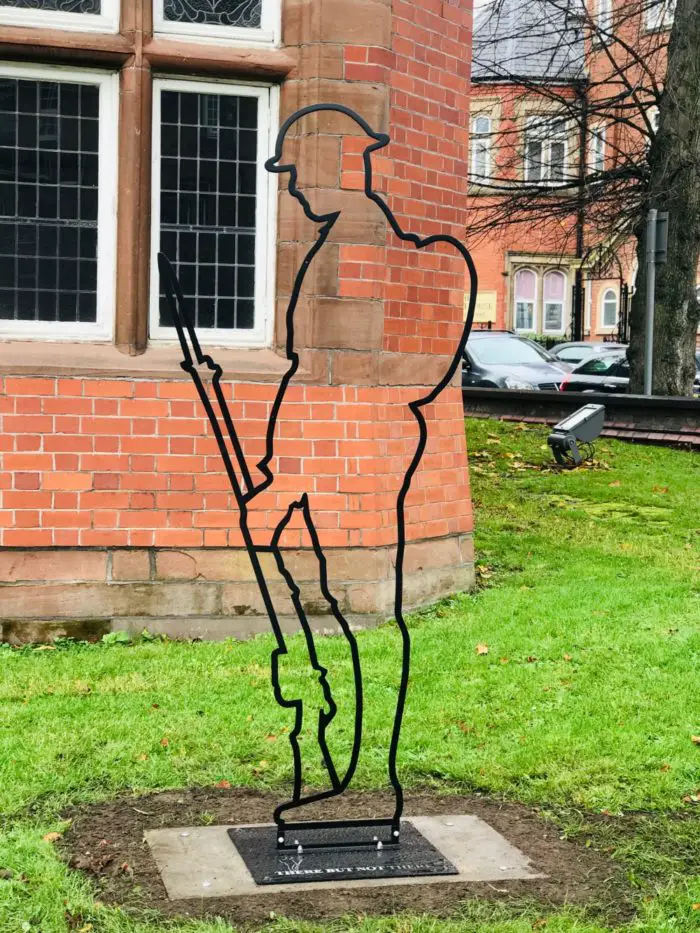 The First World War has a particular connection to Altrincham as it's the home of what was Chapel Street, called the "bravest little street in England" by King George V on account of 29 of its 161 residents being killed in action – with a further 20 succumbing to their injuries after the war.
To mark this Sunday's momentous centenary, the Remembered charity launched the There But Not There project to commemorate the end of the Great War.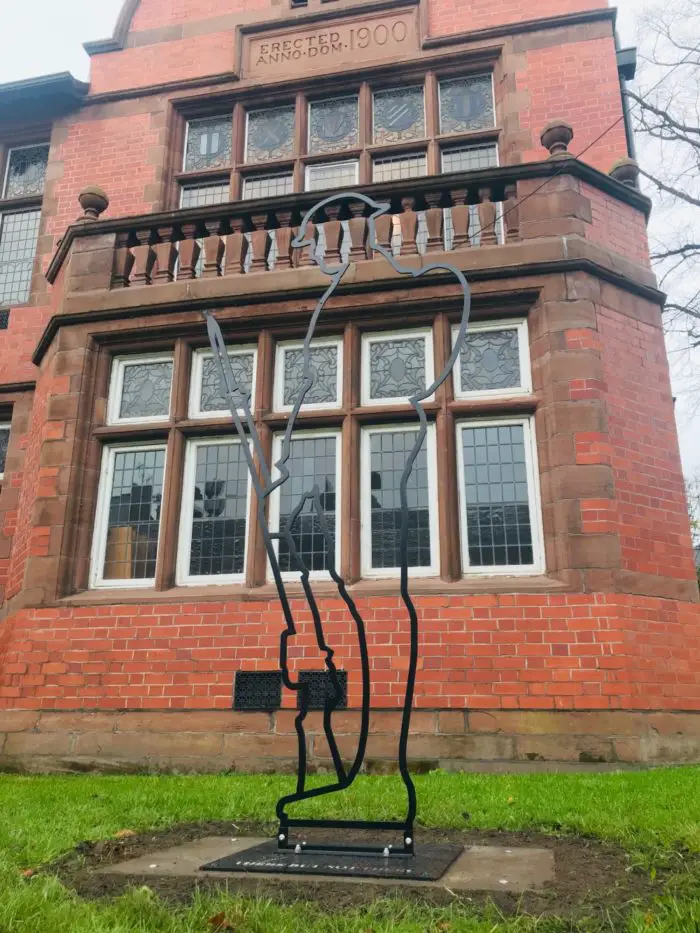 Described as a Nationwide Installation for the Fallen, the project included the opportunity to buy a 6 ft aluminium silhouette of a First World War Tommy.
Money raised from the sale of these silhouettes will go towards a campaign to raise £15million for Armed Forces and mental health charities.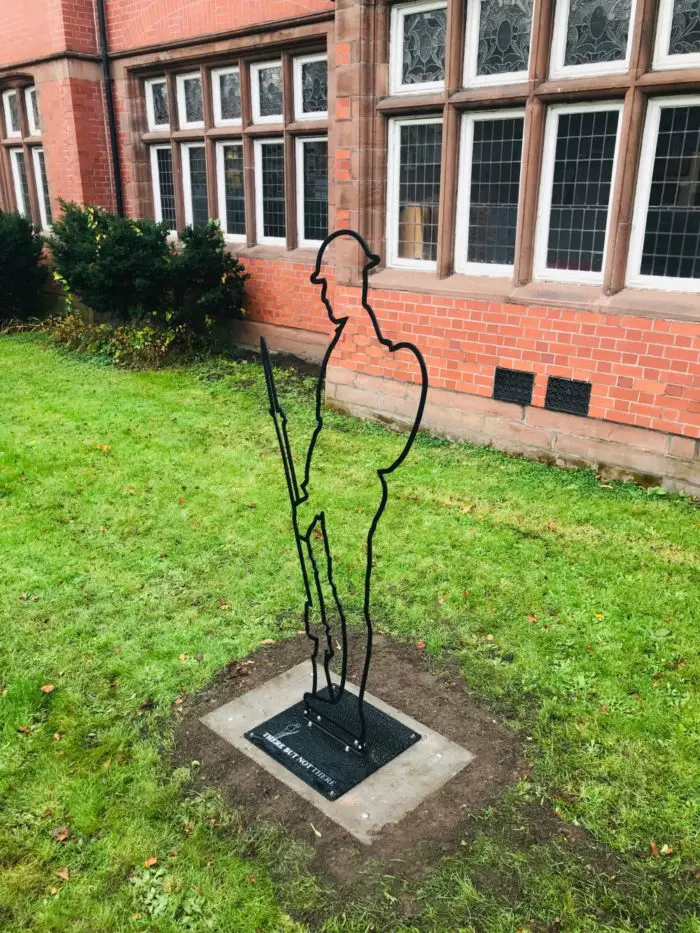 After a crowdfunding campaign launched by Altrincham Today earlier this year, 34 readers raised an incredible £810 in a matter of days.
It is hoped that the Tommy installation will eventually be located on the site of the Chapel Square redevelopment planned for the Regent Road car park.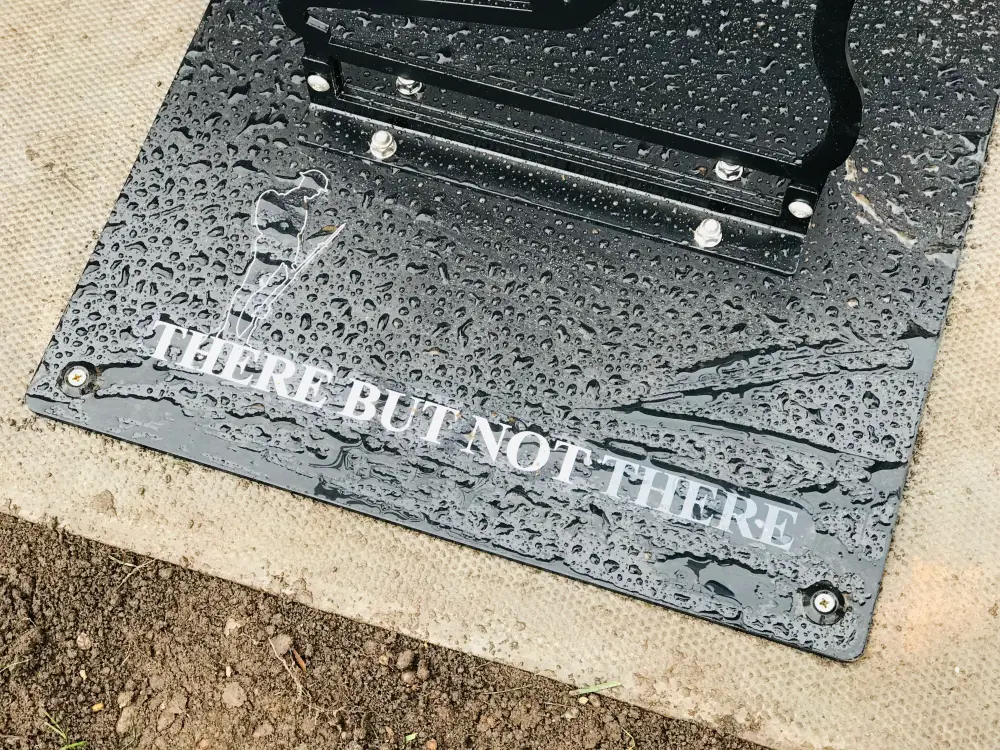 David Prior, publisher of Altrincham Today, said: "Every Remembrance Sunday gives us an opportunity to reflect on the sacrifices made by our predecessors but on the occasion of the Centenary, it is even more important that we pause to think about the horrors that the people who used to walk the streets of our town endured.
"My own grandfather was an Altrincham resident who served in the First World War and I visited the battlefields of The Somme, Theipval Ridge and Vimy Ridge last year. We must never forget and this profoundly moving memorial will help to ensure that we don't. Thank you to all those who contributed to the crowdfunding campaign."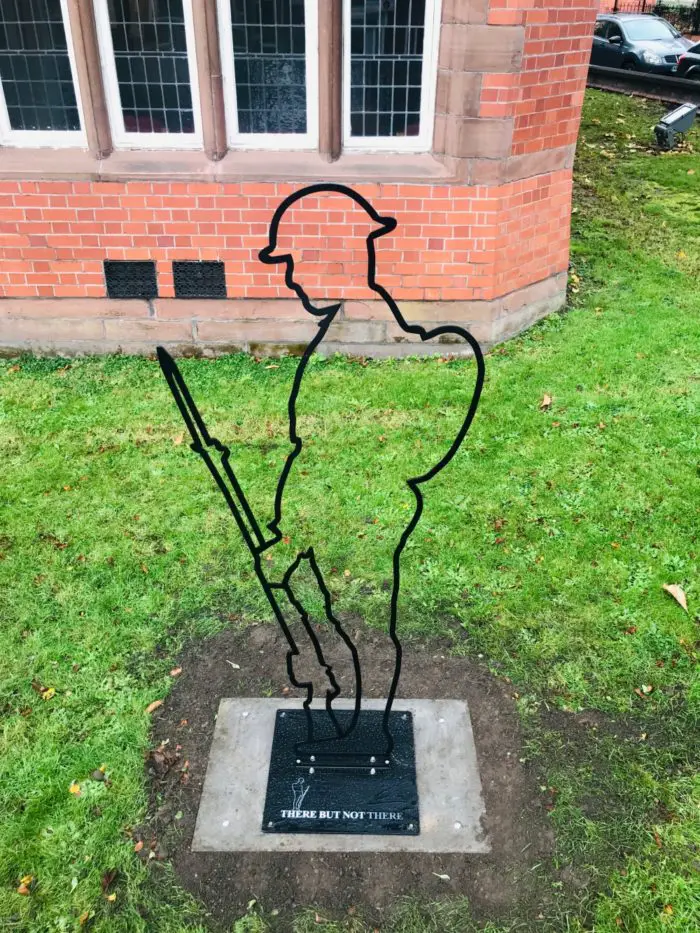 Comments