Just 800 vaccines are due to be delivered to the Altrincham Health and Wellbeing Centre this week as supply issues continue to dog the local roll-out of the coronavirus vaccine.
A total of 1,700 patients attached to the Altrincham Healthcare Alliance Primary Care Network received a first jab over last Thursday and Saturday, the same number as the week before.
The 60-strong vaccination team, led by Clinical Director Dr Maz Sangha, is currently only vaccinating on two days a week and are therefore able to increase capacity according to supply.
But this week the supply will be down by more than 50%, at just 800 vaccines.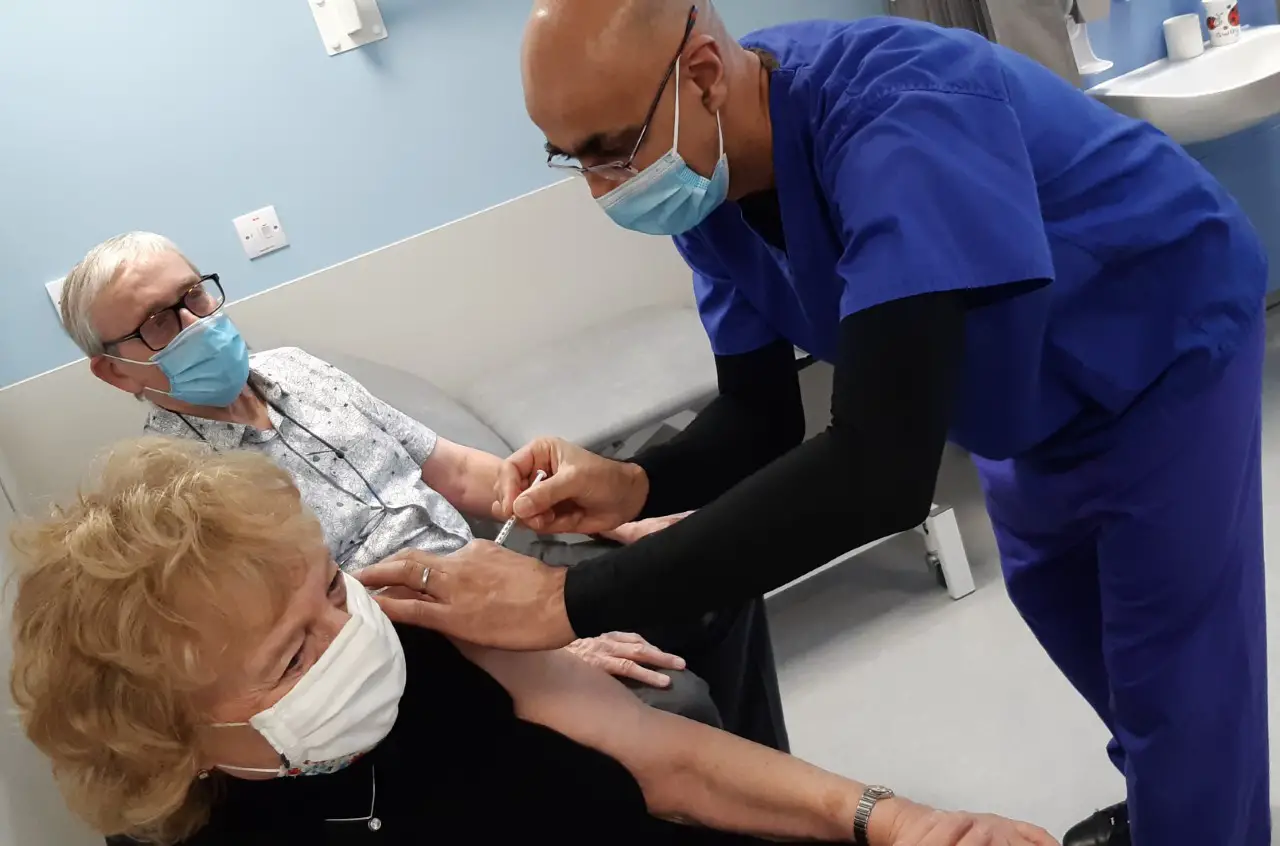 Dr Sangha added: "It's hard for the patients as they are eager to receive the vaccine as quickly as possible. We contact them as soon as the vaccine supply is confirmed to us: which can often be at short notice.
"I'd like to thank everyone for their patience and reassure them that we are committed to working non-stop to enable our patients to have the vaccine as soon as possible."
Among those receiving their jab on Saturday was Kathryn Walsh, who has spent the pandemic undergoing chemotherapy after being diagnosed with breast cancer 12 months ago.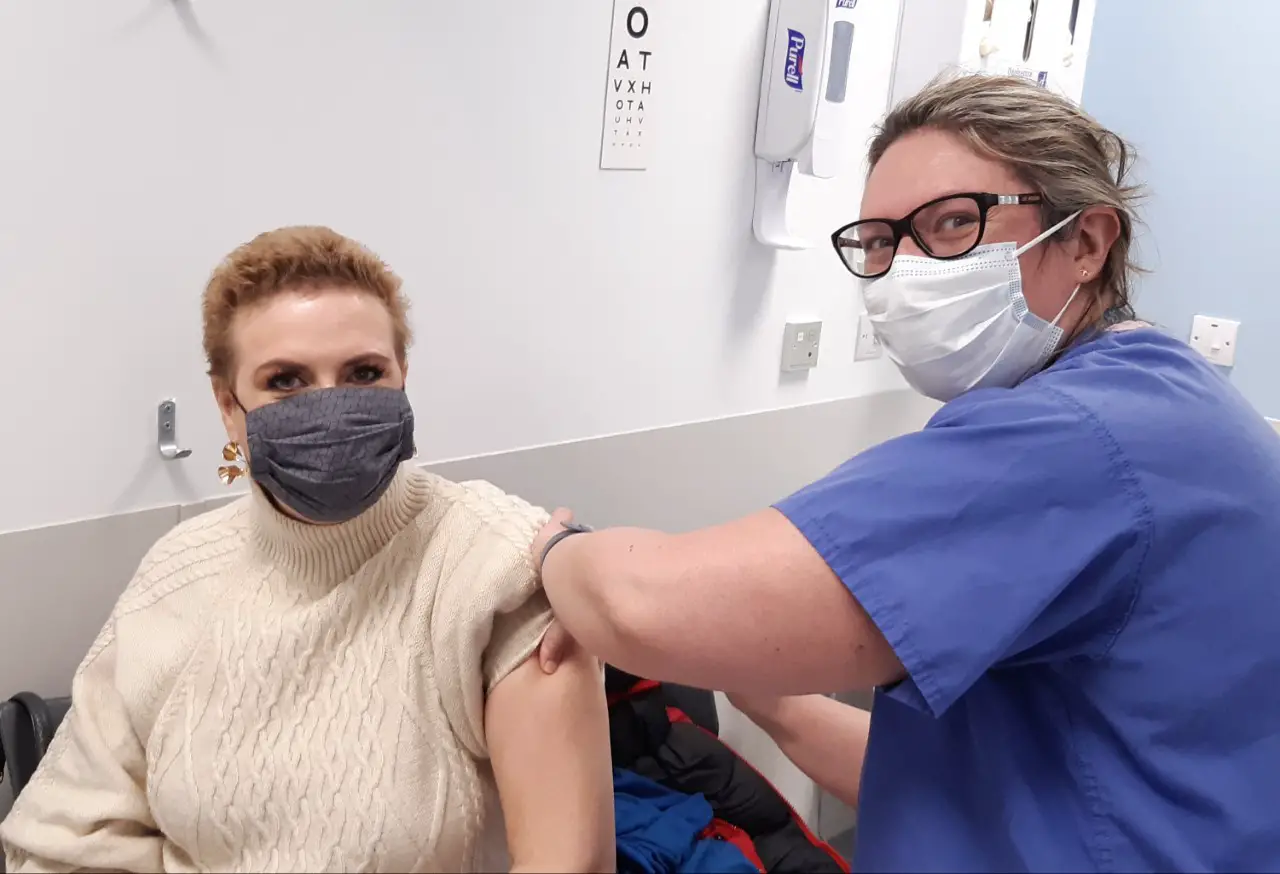 The mother-of-three had been shielding for much of that time and said the vaccine "brings a ray of hope to us all".
"I'd love to be able to hug all my family and friends who've been supporting me through my cancer journey," she said.
"Shielding's tough, but I feel so blessed to have been confined with my family – so many others are facing tough challenges alone.
"I'm hopeful that the vaccine marks the start of a new chapter and a chance to embrace life once more."
The Altrincham Healthcare Alliance PCN includes Altrincham Medical Practice, Park Medical Practice, Shay Lane Medical Centre (Drs Kelman, Cranston, Naylor, Pathak and Haslam), St John's Medical Centre and West Timperley Medical Centre.
Also receiving her vaccination on Saturday was Sandra George from Timperley on what was also her 74th birthday.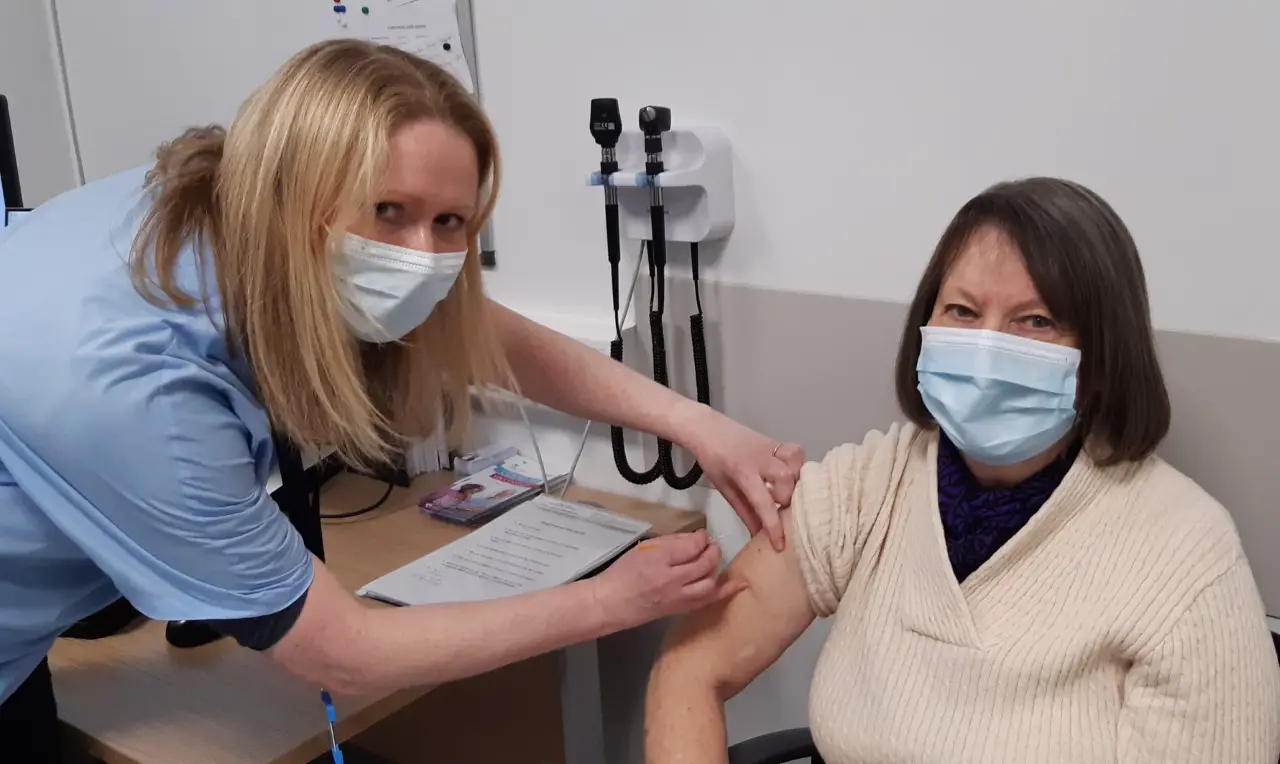 She described it as "the perfect present".
Clinicians from the PCN's five GP practices also vaccinated their housebound patients last week.
Among those were 92-year-old William Farrington and wife, Hazel, from Altrincham whose son, Clive, had a US No.1 and global hit with 'The Promise' in the 80s.
William said: "We're thrilled to get the vaccine. Family's everything to us: we speak every day even with children living abroad. I'm 93 in April and really hope this vaccine allows people to get out again and celebrate life to the full."
Dr Sangha said he continued to be "overwhelmed by the support" and "fantastic teamwork."
He added: "This is a joint effort and I applaud each person involved. Everyone's working together tirelessly to deliver the vaccine to patients of five GP practices.
"Our patients have been incredible: their continued messages of thanks and incredibly supportive comments has been very humbling and is very much appreciated."
Comments