The GP leading the vaccination programme at Altrincham Health and Wellbeing Centre has said that all of its care home and over-80 patients will have been offered a vaccination by this Saturday.
Dr Maz Sangha, Clinical Director of Altrincham Healthcare Alliance, told Altrincham Today that the roll-out was going "incredibly well" and as of today, were able to more than double capacity to 860 patients a day.
"We are going as quickly as the supply is allowing us," he said.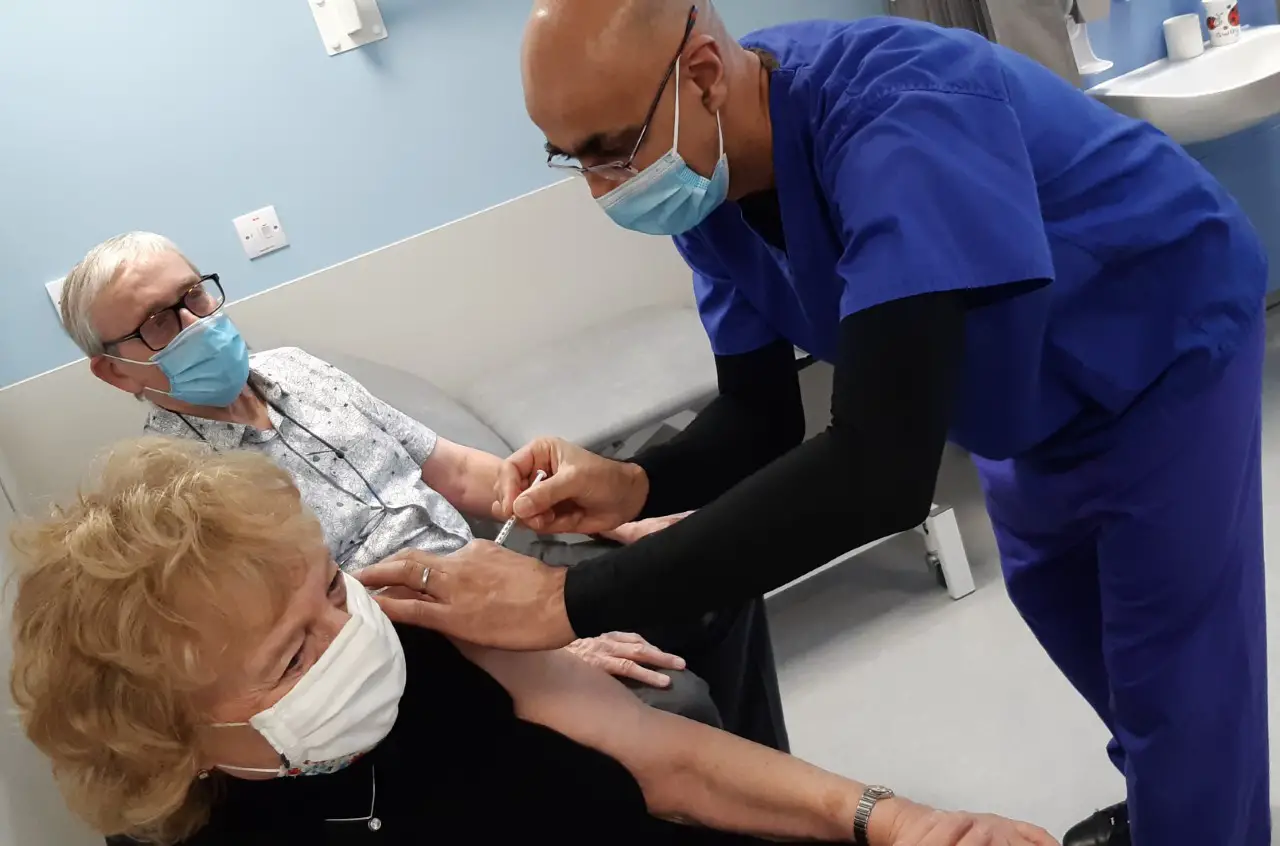 The Altrincham Healthcare Alliance is one of two Primary Care Networks (PCN) covering more than 80,000 patients across the Altrincham area.
It's based at Altrincham Health and Wellbeing Centre on Market Street and covers five GP practices – Altrincham Medical Practice, Park Medical Practice, St Johns Medical Centre, West Timperley Medical Centre and Dr Kelman at Shay Lane Medical Centre.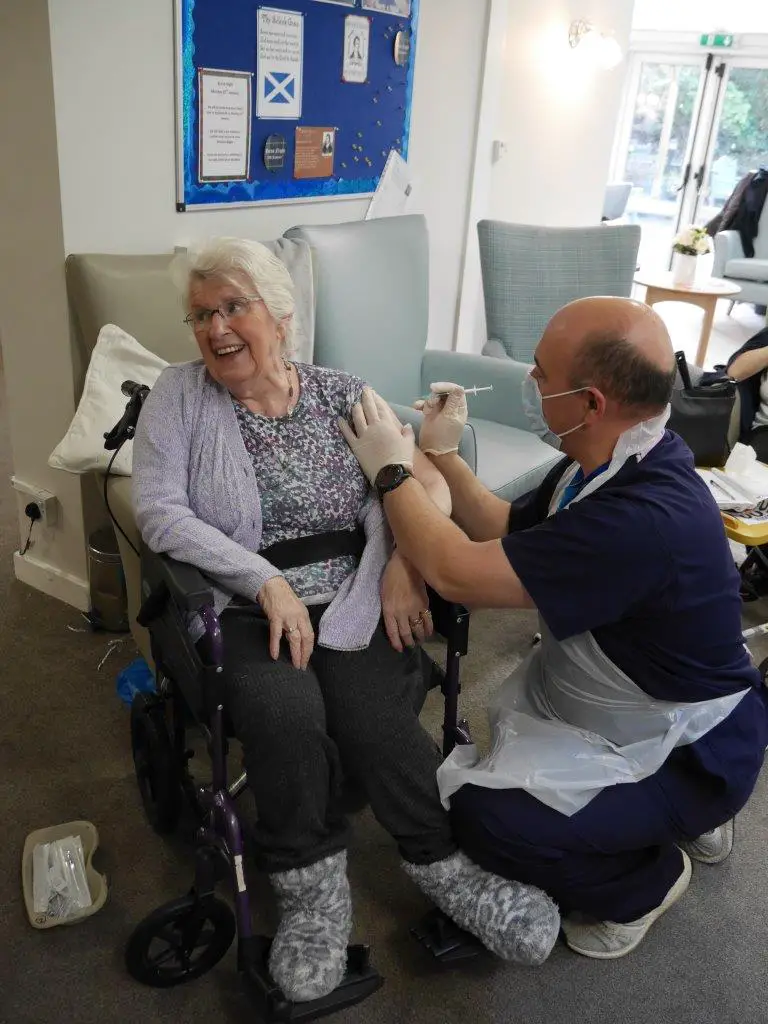 A separate rollout is being overseen by Dr Patel at Shay Lane Medical Centre and covers the South Trafford Primary Care Network, including Timperley Health Centre, Dr Patel at Shay Lane, Barrington Medical Centre, The Family Surgery, The Village Surgery, Riddings Family Health Centre and Grove Medical Practice.
A total of 45,000 of the 80,000 patients are attached to a GP practice within the Altrincham Healthcare Alliance, and Dr Sangha – who delivered the very first Covid-19 jab in Trafford back in December when giving the Pfizer-BioNTech vaccine to a former Great Britain sprinter from Bowdon – gave an insight into how the NHS's biggest ever vaccination roll-out was going locally.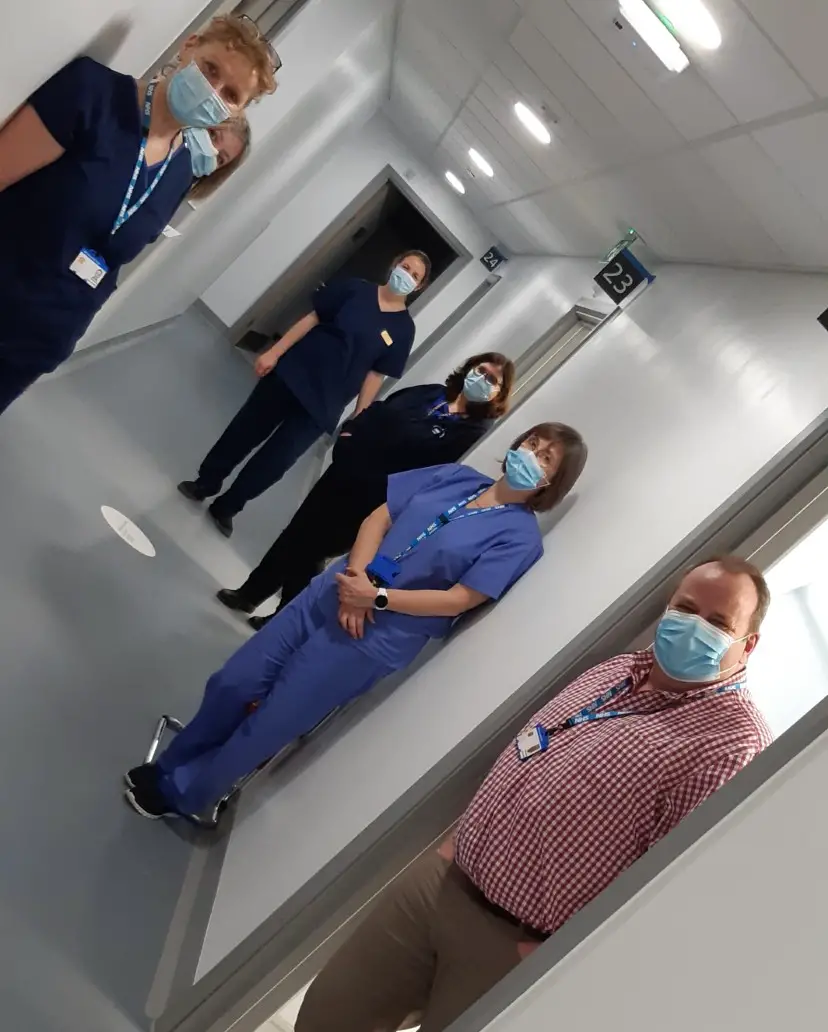 "It's going incredibly well," he said. "It's very labour-intensive because of social distancing, IT and data entry. But by Saturday we will have vaccinated or offered a vaccination to all of our over-80 and care home patients."
Dr Sangha said his team of over 30 clinicians and a similar-sized team of administrative staff, including 12 people doing the actual vaccinating and two pharmacists to mix the Pfizer-BioNTech vaccine, were working flat out to get people in the first four priority categories – care home patients and carers, over-80s and health workers, over 75s, over-70s and clinically vulnerable people – administered or at least offered a vaccine by the middle of February.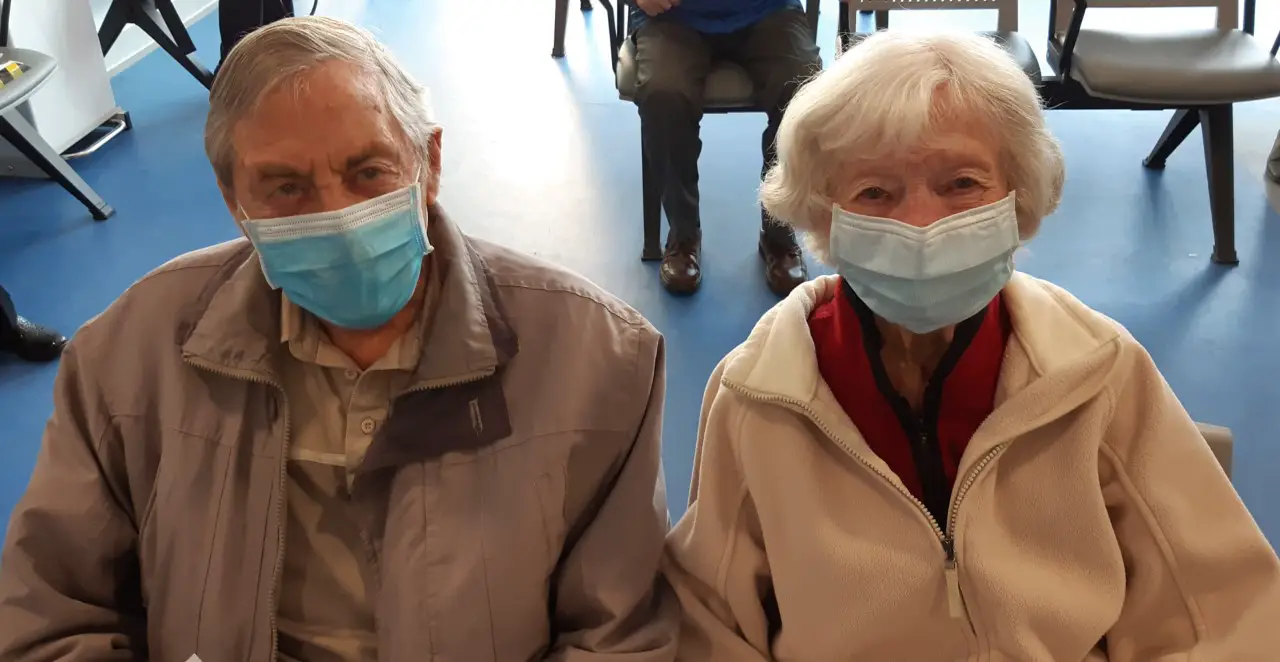 The main frustration so far has been the speed of supply. Both available, approved vaccines – the Pfizer-BioNTech vaccine and the Oxford/AstraZeneca one – are being used, and Dr Sangha has so far only encountered one patient who had turned down the first because she wanted to wait for the British one.
The vaccine clinic is currently only available on two days a week, but while last week the capacity was 400 a day, a sudden arrival of new vaccines on Tuesday has meant that today and Saturday, around 860 people will be vaccinated each day. Two teams are also visiting care homes today and tomorrow to complete the number of care home adults and carers on the PCN's books to have had a first vaccine.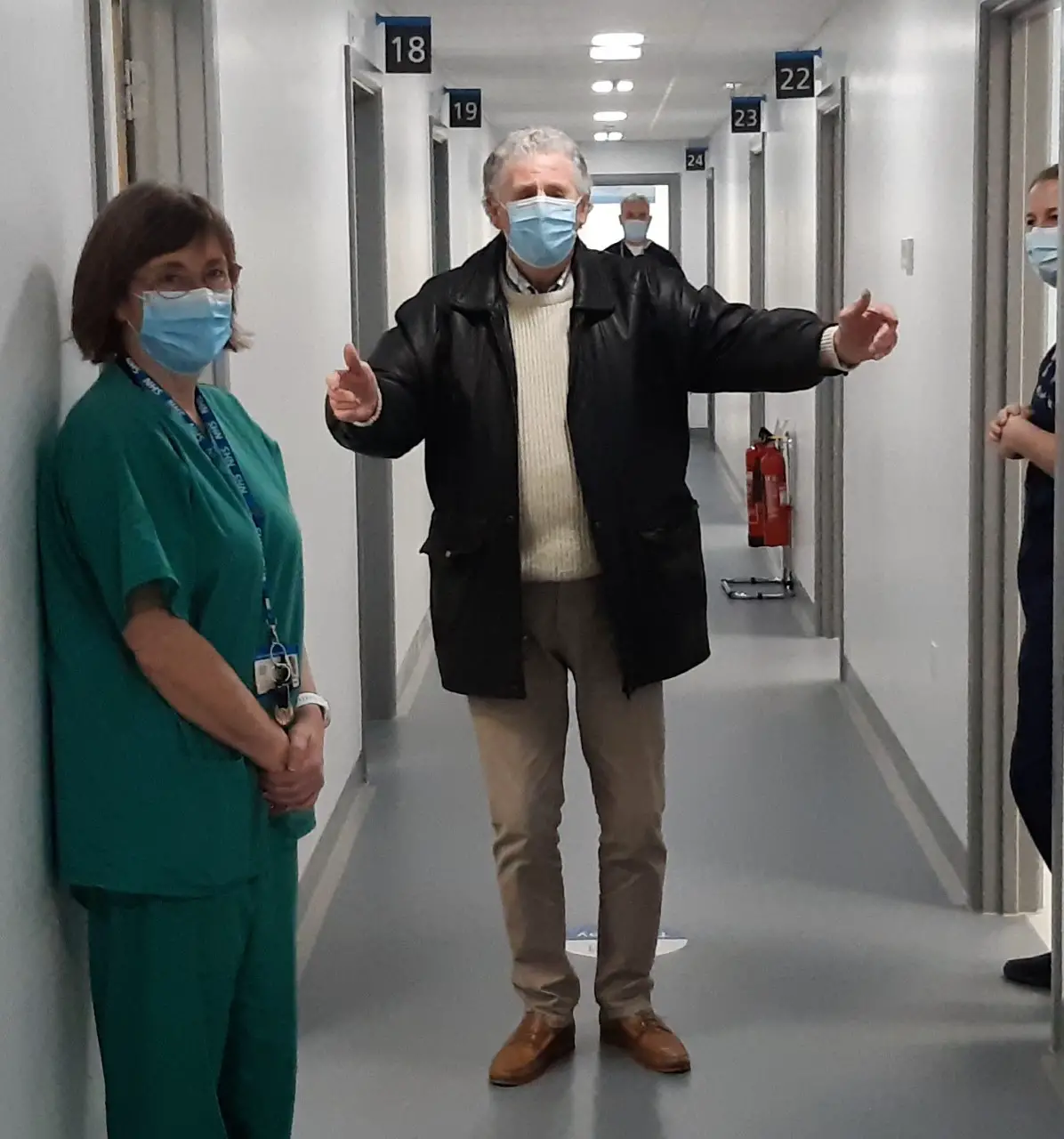 "At the moment we're restricted by how many vaccines we're getting," added Dr Sangha. "Up to now the biggest frustration has been the very short notice we've had in getting supplies. If we know when we're getting deliveries, we can plan. The good news is that we have notice of a delivery next week, and that's the longest notice we've had so far."
The result is that, as of today, the centre has been able to move to the 75-79 category.
By next weekend, all 1,600 patients attached to the PCN within this category will have been contacted and given the chance to book an appointment.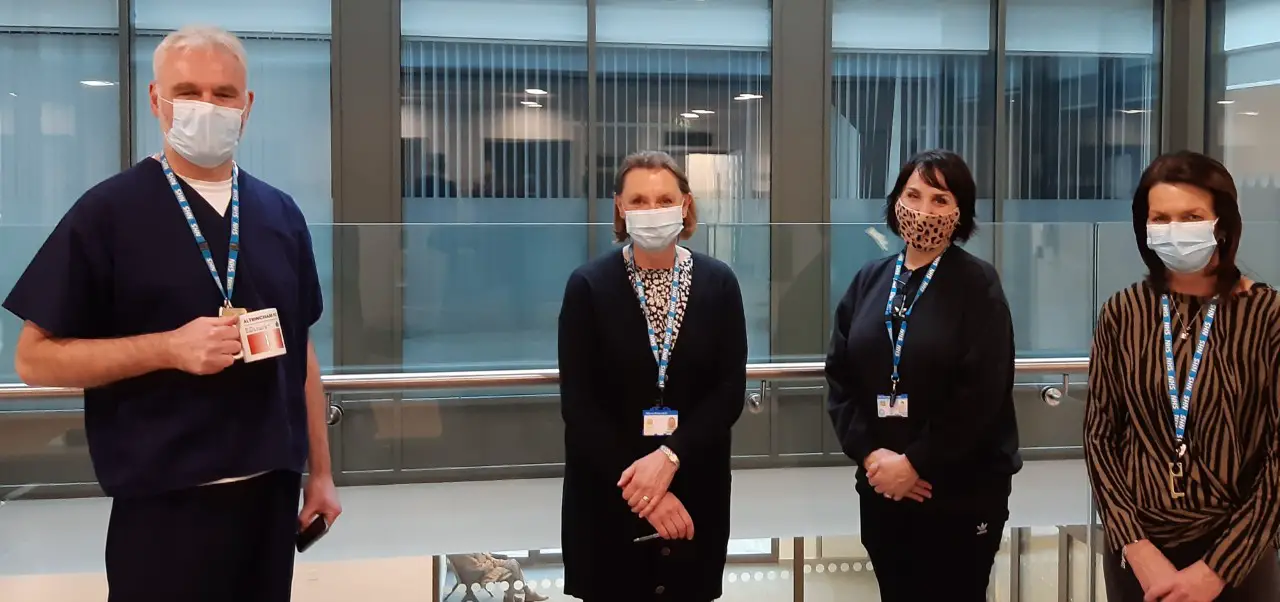 "The issue is not the number of clinicians – the issue is the supply. If we get more vaccines, we have plenty of clinicians available. In fact, across the whole of Greater Manchester, PCNs are saying 'give us the vaccine, we can do it'."
The message from Dr Sangha remains clear: they will contact patients when it's their time.
"Please don't call us," he said. "We will contact you when your vaccine is due, and we appreciate your patience." On top of the vaccine programme, the centre does of course have its normal business as a busy general practice to get through.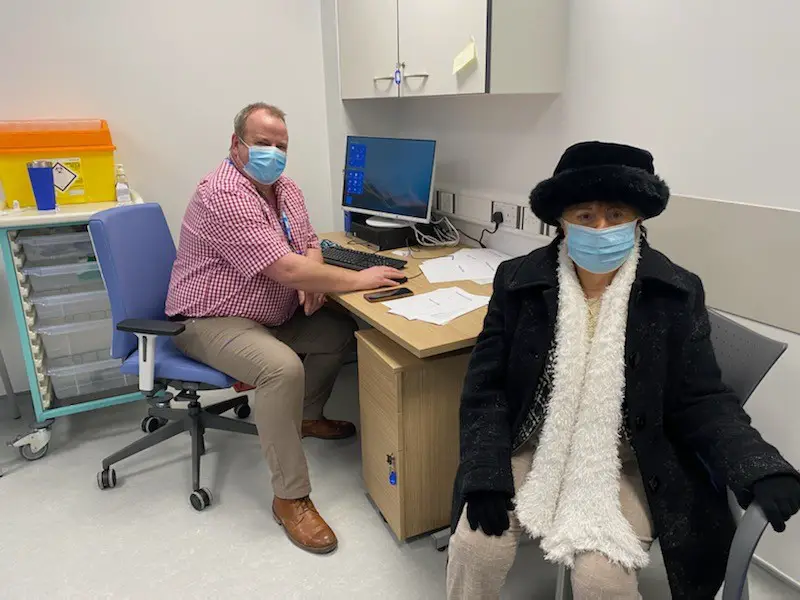 As of Tuesday, Dr Sangha said that it had been directed by the Department of Health that the two required vaccinations – for both the Pfizer-BioNTech and Oxford/AstraZeneca vaccines – must be administered 12 weeks apart.
Have any patients reported reactions to the injection so far? "Touch wood, there have been no severe reactions so far," added Dr Sangha, who is working 7am to 7pm to ensure the vaccine programme goes as smoothly as possible.
"The most noticeable thing so far is how happy the over-80s group has been. Speaking to other clinicians, the sense of relief has been amazing and it makes it all worthwhile."
Comments