A new community volunteering initiative has launched at Altrincham Town Hall.
Modelled on the successful Knutsford Hosts initiative, Altrincham Hosts – which has been launched by Altrincham Unlimited – aims to bring together enthusiastic local people and match their skills, talents and interests to the needs of Altrincham organisers, community groups and charities.
A launch evening for the scheme took place at the town hall on Friday June 23rd and was attended by a number of community groups including Our Altrincham, Altrincham in Bloom, Art with a Heart, Hidden Altrincham, Altrincham & Bowdon Civic Society and GM Marathon entertainment in Altrincham.
New volunteers were joined by three Honorary Hosts: Graham Brady MP, Matt Colledge, former Leader of Trafford Council and Joan Scott, Director of Trafford College.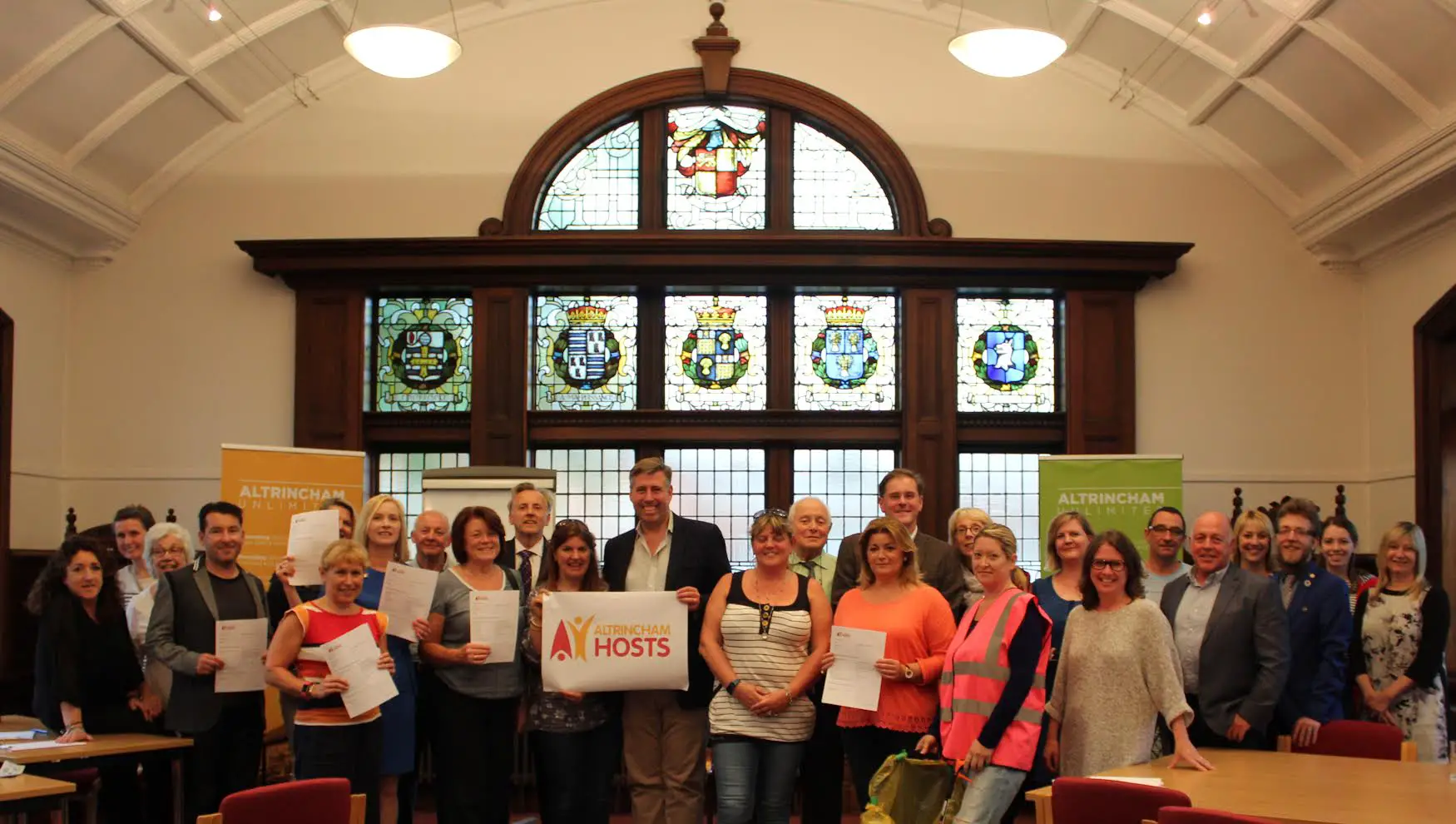 Graham Brady, MP for Altrincham and Sale West said: "Altrincham has been on a real journey over the past decade, from a low point of negative national press coverage and high vacancy rates to the vibrant, confident town we see today.
"People now feel a real pride in their local town, and the Altrincham Hosts project gives them a chance to get involved and make a tangible contribution to the continued success of the town."
Joan Scott, Director of Trafford College, added: "It was great to see such a good turnout for the first Altrincham Hosts information event. The programme is a real win-win for everyone involved; for the volunteers it's a chance to meet new people, try new things and really make a difference, while Altrincham benefits from an enthusiastic bank of people ready and willing to support activities that give the town its heart and soul."
To sign up as an Altrincham Host or for more information, please call 0161 924 2238 or email info@altrinchamunlimited.co.uk.
Comments