Cllr Andrew Western was tonight named as the new leader of Trafford Council as a new administration was formally established in the wake of the recent local elections.
The Labour Group formally took charge of the authority at the Annual General Meeting after signing an agreement with the Liberal Democrats, which will see them giving support on key issues rather than a formal alliance.
But Altrincham's two new Green Party councillors chose not to support Cllr Western – an alumni of Altrincham Grammar School for Boys – so will remain independent of the new administration.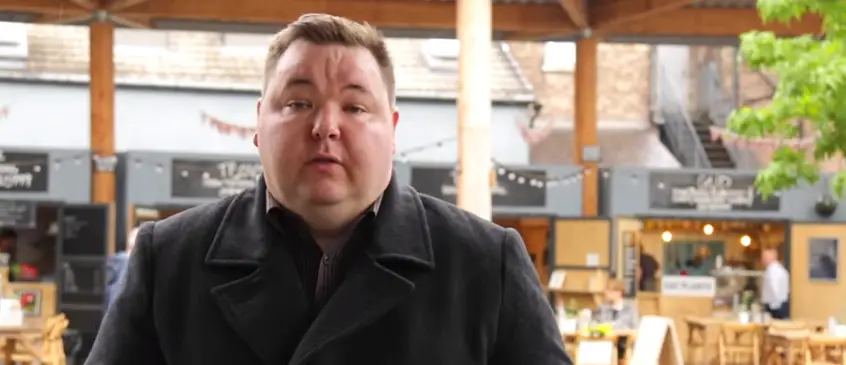 Labour became the largest party in Trafford at the May 3rd elections, gaining four seats to take their total to 30. The Conservatives took 29 seats, the Liberal Democrats two seats – and Dan Jerrome and Geraldine Coggins pulled off a surprise by claiming both available seats in the Altrincham ward.
Cllr Western said: "We're excited to be taking the reins and forming an administration at Trafford Council, and we're very much looking forward to working together for the benefit of Trafford in the coming months.
"There is a huge challenge ahead, with the impact of austerity continuing to have a devastating effect on Trafford's Budget. Our priority will be to deliver the best possible front line services for residents whilst tackling inequality and protecting our local environment. Moving ahead, we're open for business and are absolutely committed to driving Trafford forward."
Theresa Grant, Trafford Council's chief executive, said: "I look forward to working with the new administration, supported by a team of outstanding Council officers, who will work with members to ensure that we are providing the best possible services and facilities for Trafford residents.
"Trafford is an ambitious borough with a lot going on and our focus and determination will remain to make Trafford a place for everyone to be proud to live, work and enjoy leisure time in."
Speaking about the Greens' decision to remain independent, Cllr Coggins, Leader of the Green Party group on Trafford Council, said: "We wish the new administration well. As the first Greens on Trafford Council, we'll work constructively with all parties on issues where we have common ground. Labour do not have majority on council, there will be many close votes and we promise to hold them to account."
Membership of the Council's Executive will be announced in due course, along with individual portfolios.
Comments