The Green Party launched its local election campaign in Altrincham today – and pledged to give local communities the first say on how land in their area is used.
Speaking from the Cow Field in Oldfield Brow, co-leader Sian Berry said the party would give people the first chance to buy local land that comes up for sale by extending Scotland's Community Right to Buy policy to England and Wales.
She said: "Across the country local Green councillors are empowering local communities, like here in Altrincham where Greens and the community saved children's playing fields from being turned into unaffordable housing.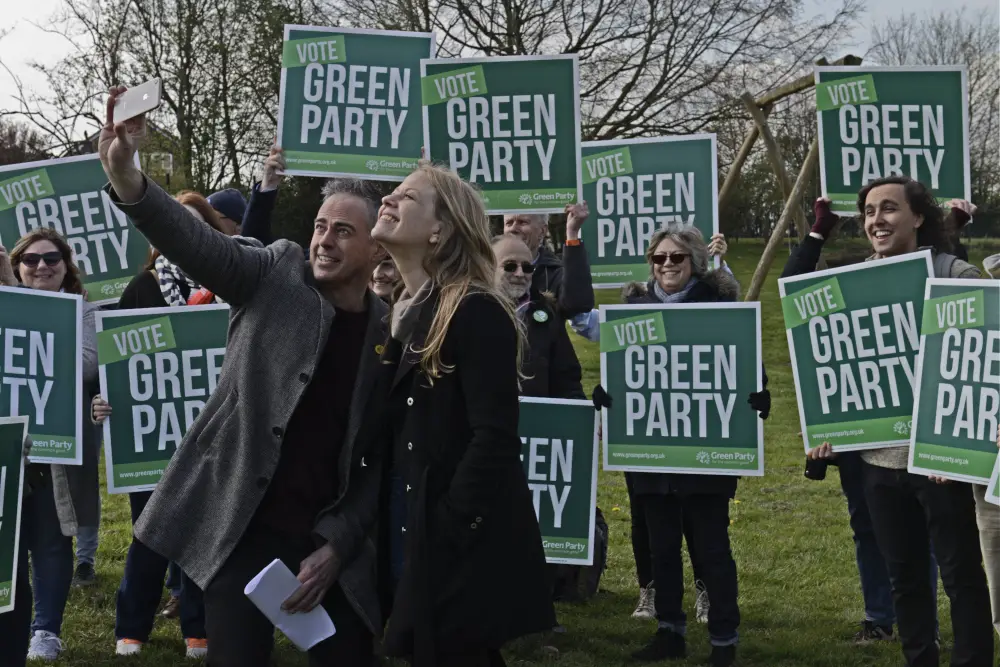 "The Green Party believes local decisions should always be made by the communities who know their needs best, and that communities should get first say on how local land is used.
"Green councillors will always help bring land back into use where it is being neglected and hoarded by people who are hanging on for profits – and in the hands of community groups, and parish and town councils who will use them for the common good."
Michael Welton, Green Party candidate for Altrincham, added: "Local action to protect our green spaces is at the core of Green Party values. Our councillors will always support groups like the one here at Cow Field. We are fighting to save a place where people of all ages come together to play games, walk the dog or just take time out to relax in nature."
The Local Government Elections will be held on May 2nd. The full list of candidates can be found here.
Comments