Oliver Carroll, the new Conservative candidate for Altrincham and Sale West, would at first appear to be cut from a very similar cloth to Sir Graham Brady.
Both attended Altrincham Grammar School for Boys and went on to study law, and Carroll does hold a deep admiration for Brady, who announced in March that he will be standing down at the next election as MP for the seat he has held since 1997.
But while the chairman of the 1922 Committee is a political veteran, 29-year-old Carroll seems youthful, rushing out of his car to shake my hand so quickly that he almost slips on the pavement.
Carroll credits his Altrincham education with giving him his start in life, and if elected to Parliament he is determined to build a new secondary school in the area.
"What we have is a mix of academies, free schools, faith schools, comprehensives and grammars… that really isn't anywhere else in the country… I wouldn't have gone to Oxford, probably, if I hadn't been to Alty Boys."
This means people move here for the schools, which Carroll says puts pressure on the area. "The system that we have is contingent on local people feeling their kids can go to local schools."
Carroll was born in Hale Barns and has always lived in Altrincham, save for short stints in London and Paris practising law. He has litigated on behalf of newspapers accused of phone hacking, and was working in Paris just after the Brexit vote.
He says he "did a little bit of campaigning for Remain" but isn't a "Remoaner", and that his work in EU law has shown him that there have been benefits to Brexit, as well as downsides.
"I worked with a vaccine taskforce on vaccine procurement during the pandemic… and we were able to act with agility and speed which was simply not available to the EU member states." On one hand, Carroll admits that Brexit has "added friction to our trade", but also believes that the public and the main parties have moved on.
"Who's talking about Brexit now? Very few people. And actually who's talking about immigration now?" When I point out the fact that "small boats" has never been a more loaded phrase, Carroll admits that immigration still creates "a lot of strong feelings", but says that we're worlds away from where we were. "I remember when Polish shops were being vandalised, and there was real hatred."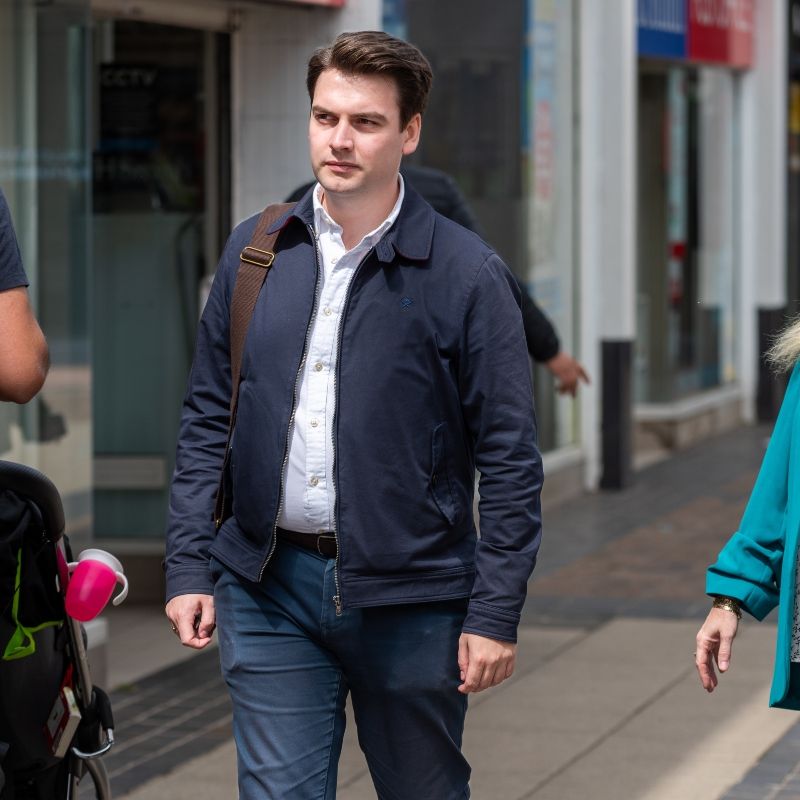 Carroll says he joined the Conservative Party at 15 "because I was a saddo". He admired his predecessor, Graham Brady – "a conviction politician who has really stood up for his hometown" – as well as David Cameron's government.
"I was just getting more and more frustrated with the quality of people going into politics – and that's not to denigrate some of my (hopefully) future colleagues. I think there's been a tendency of insiders going into politics, and people that work in Westminster and don't know anything else." When Carroll heard Brady was stepping down, "the stars aligned", and he stood for nomination.
Until the HS2 to Manchester line was axed, stopping construction vehicles from disturbing local residents in Hale Barns had been a key concern for Carroll.
Since the cancellation, Carroll has thrown his full support behind Rishi Sunak's plans for 'Network North', and claims that this will bring tens of billions of pounds' worth of funding to local transport projects in Greater Manchester, including a possible Metrolink extension to Hale. Carroll calls this proposed expansion the "cleaner, greener form of transport we vitally need — and [that] has been neglected by the Labour Mayor".
Sunak came under fire earlier this month for announcing many specific transport projects, then reneging, telling BBC Radio 2 that these projects were only "illustrative". Carroll is unfazed by this, simply saying that he will be "calling for urgent road resurfacing in Altrincham and Sale, better connected bus routes, and for better links to the Met and to Manchester Airport on public transport".
Carroll is also looking to reopen Altrincham Hospital's Minor Injuries unit, which "Graham Brady fought for for years and years". Carroll understands why funds are mostly diverted to the more populous areas in the region, which do not include Altrincham and Sale, but he believes that Labour decision-makers are naturally prejudiced against our area.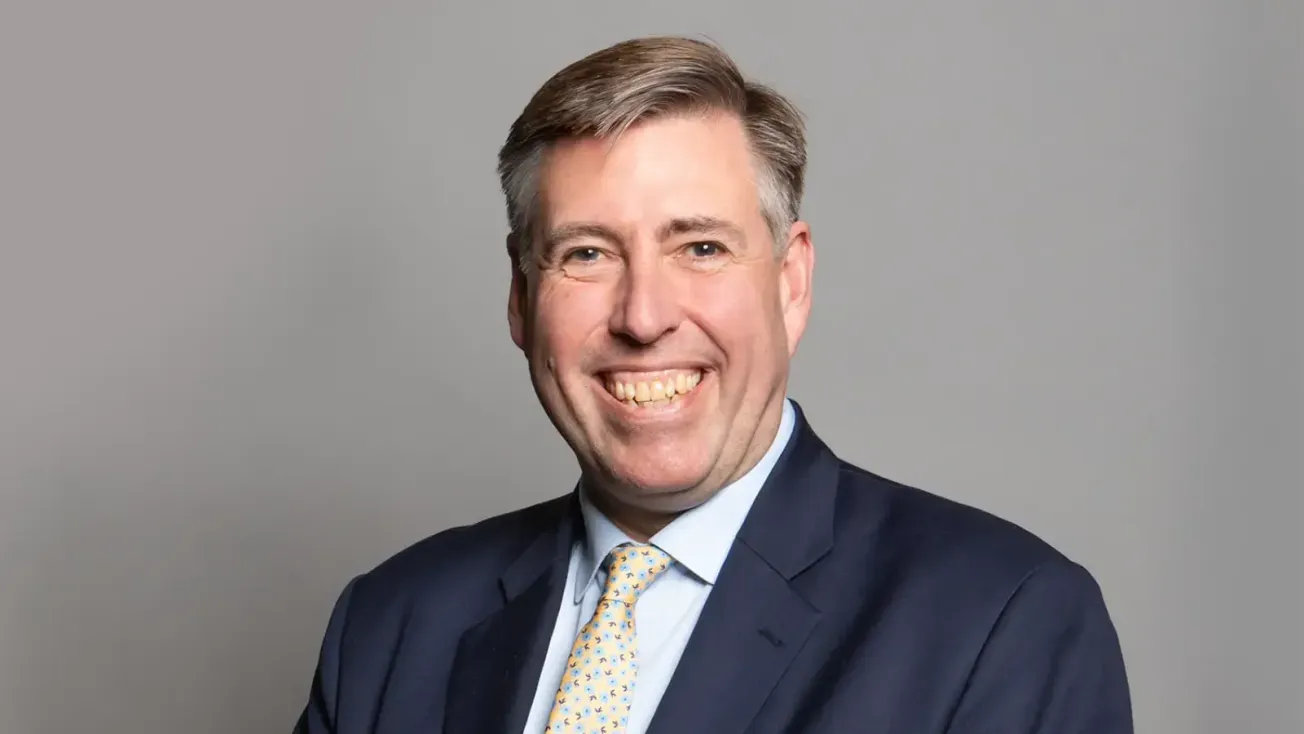 "They think, 'Oh, these people, they're well off, many of them have got private medical insurance, they'll look after themselves'. Well not good enough, frankly." He tells me that he's spoken to Altrincham residents "of all political colours" who are incensed about this. "We have a hospital, we've had to spend an awful lot of money on it. It's time that it was open.
"It will actually save us money in the long run […] I just don't buy into the short-termism which I think is rife in the Labour Party at the moment."
As for the Conservative Party, Carroll says a lot of the government's recent politics has been "regrettable", but also blames Brexit, the pandemic, and the war in Ukraine for the recent "turmoil".
However, he sees the current PM as a breath of fresh air. The main word he uses to describe Rishi Sunak is "sensible".
"This is a man who doesn't shout from the rooftops like Boris did – he works quietly." When pressed for examples of progress Sunak has made, Carroll capitulates – "not a lot" – but points to the Windsor Framework and his friendship with Ursula von der Leyen to argue that "we will see more".
Carroll does border on defensive when talking about the current government, saying that it "irritates" him when people mention that Rishi Sunak wasn't elected – "no Prime Minister is elected". He also claims that "people in Altrincham and Sale remember the days of New Labour and don't want to go back to an era of spin over substance". However, he says he understands why young people are disillusioned with current politics. "I get the fact most of my friends can't buy houses, and are laden with debt.
"The Conservatives in power is all [young people] have known, so any gripe that they've got, they're going to ascribe to the Tory Party."
Carroll recalls a speech he made at his MP selection, when he suggested that most young people are actually, politically, centre-right. "They believe in property rights, they go on holiday and rent an Airbnb… they believe in people's rights to make their own businesses."
When asked what message he takes away from Labour's continued and considerable lead in the polls, he says "only that I take no voter for granted. The vast majority appreciate that I am a member of a new generation coming into politics, having never been involved before."
Will his local message cut through the gloom currently surrounding the national Conservative party? Next year, most likely, Altrincham constituents will be able to have their say.
Comments