The owners and traders of Altrincham Market have expressed their growing fury at the state of the bins on Greenwood Street which they claim is having a negative effect on business.
Amey, the contractor responsible for bin services after an outsourcing deal signed with the Conservative-led Trafford Council in 2015, was last week fined almost £1million by the council for a catalogue of failings including waste collection.
But Altrincham Market owners Jenny Thompson and Nick Johnson said they had seen no discernible improvement on the streets around Altrincham Market.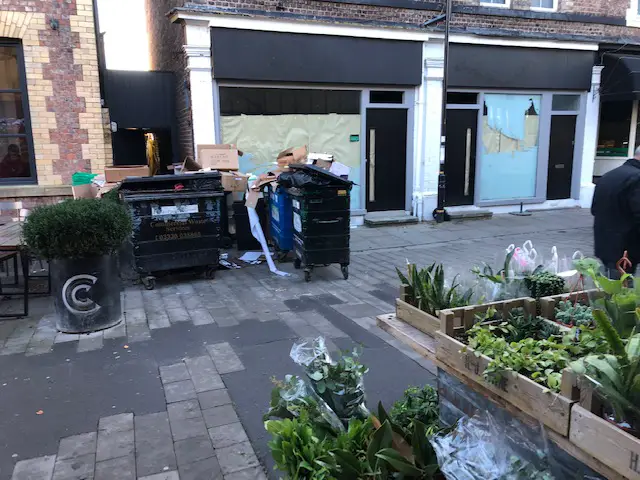 Thompson said: "We have a continual problem with unemptied bins on Greenwood Street. The full bins and surrounding trash were there on Saturday, one of our busiest days, and are still present today (Tuesday). Many of our customers have mentioned the mess to me, especially highlighting the potential health hazard."
Thompson also pointed the finger at some neighbouring businesses who she said were blocking the market's trading areas with their bins.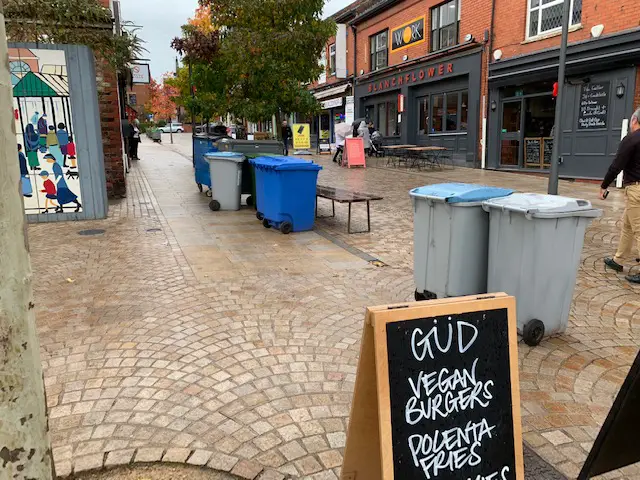 She added: "It has been well over a year since I first raised this with everyone involved, and five weeks since I raised it with Councillor James Wright, and today I received a response from Martin Ledson, Town Centres Manager, saying that: 'As an interim measure, I am arranging for a further letter to be sent out to warn businesses that they should put the businesses up against their properties when they are out for collection. I will also reiterate that the bins should only be put out when they due for collection'. It's simply not good enough."
Dan Jerrome, Green Party councillor for Altrincham, said: "It's vital that waste is collected efficiently if we want an attractive town centre. Local businesses and residents have told me time-and-again about uncollected bins, unswept litter, the smell and about the vermin. We need better solutions."
A spokesperson for the One Trafford Partnership said: "We're committed to ensuring Trafford remains a clean and attractive place for everyone. We can confirm that the trade bins at Altrincham market were emptied on Saturday and again on Tuesday this week as scheduled.
"The litter bin on Greenwood Street has now been emptied and we appreciate this issue being brought to our attention."
Comments