A Timperley woman had a 100th birthday to remember today when her best friend of 56 years flew in from New Zealand to surprise her.
Joyce Fitzsimons enjoyed a special party at Timperley Nursing Home on Mainwood Road today to mark her centenary.
But she had no idea that her best friend of 56 years, 77-year-old Diane Handiside, had made the 12,000-mile journey from Christchurch especially for the occasion.
When her friend walked in, a stunned Mrs Fitzsimons exclaimed: "Oh my goodness!" Then noticing her grey hair, she said: "You had black hair last time I saw you!"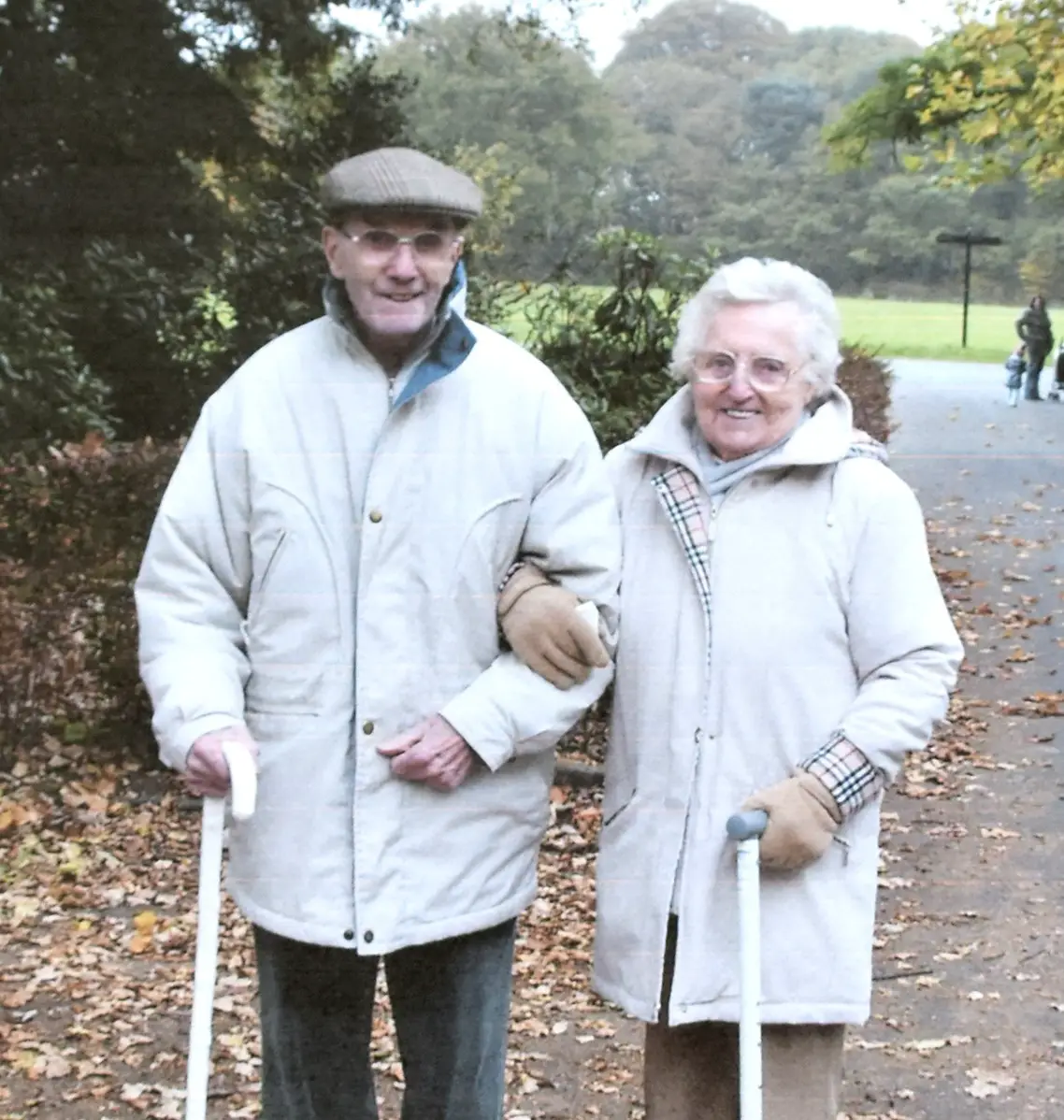 Her daughter Susan, who helped to organise the party with staff at the Kingsley Healthcare run home, said: "Mum was so pleased to see her. Diane was 21 when she met mum and they worked together and became best friends for a lifetime."
During a life full of adventure and characterised by a love of the great outdoors, Mrs Fitzsimons and her late husband Christopher emigrated to New Zealand and raised their family there before returning to England on retirement.
Her daughter said: "She was a great wife and has been a fantastic mum. She has always put her family first and we are extremely proud of her."
Mrs Fitzsimons, the youngest of six children, was born in Moss Side, Manchester, on February 15, 1919.
Her husband died at the age of 94 in 2013 but Mrs Fitzsimons was still living independently in sheltered housing at Millom Court, Timperley, until the age of 98.
Her son and family now live locally in Sale; Mrs Fitzsimons has one granddaughter, Laura.
She moved to Timperley Care Home in September 2017 after breaking her hip in a fall.
Comments