In the winter months, seasonal foods lend themselves to nourishing soups and stews that give you a warm satisfied feeling.
Rather than taking away ingredients from your favourite dishes, bolster their nutritional value by adding in pulses, wholegrains and leafy greens.
This will make your food go further whilst increasing your intake of fibre, antioxidant vitamins and minerals that will help to nurture your gut bacteria, boost your immune system and keep you thriving all winter long.
This seasonal soup recipe ticks all the boxes; it looks yummy, tastes great and is bursting with healthful nutrients to help you stay nourished this winter.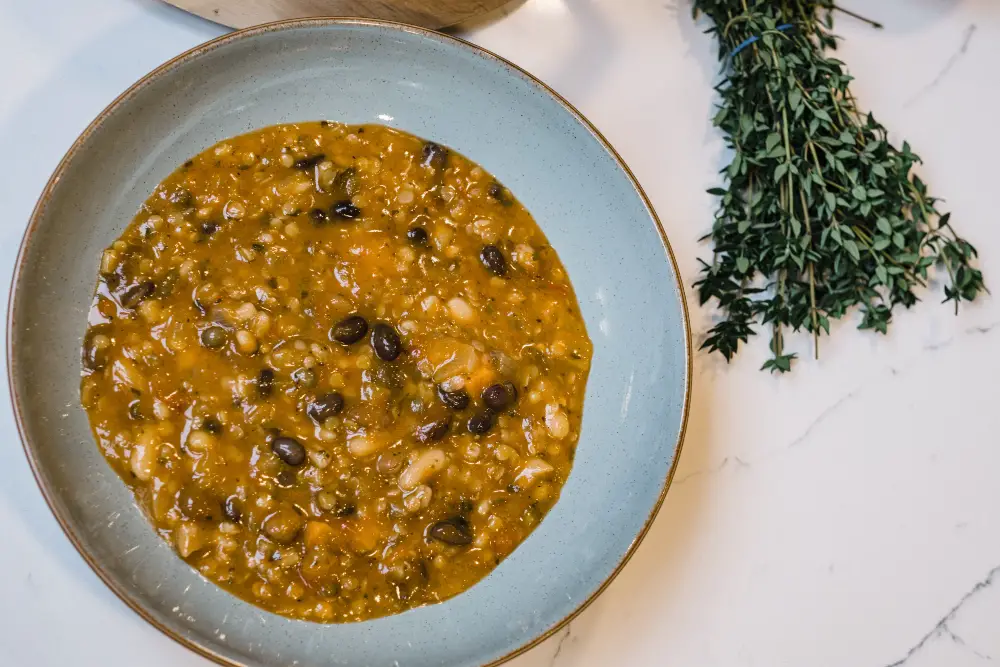 Hearty Winter Vegetable & Bean Soup
Ingredients
2 tablespoons olive oil
1 large onion (finely chopped)
1 carrot (finely diced)
2 sticks celery (finely diced)
1 swede (finely diced)
1 turnip (finely diced)
3 sprigs fresh thyme (finely chopped)
2 bay leaves
205 grams pearled barley
1 tin of mixed beans
1 tin chopped tomatoes
1 cup of lentils
1.5 litres chicken or vegetable stock
Pepper & salt
2 tablespoons chopped parsley (finely)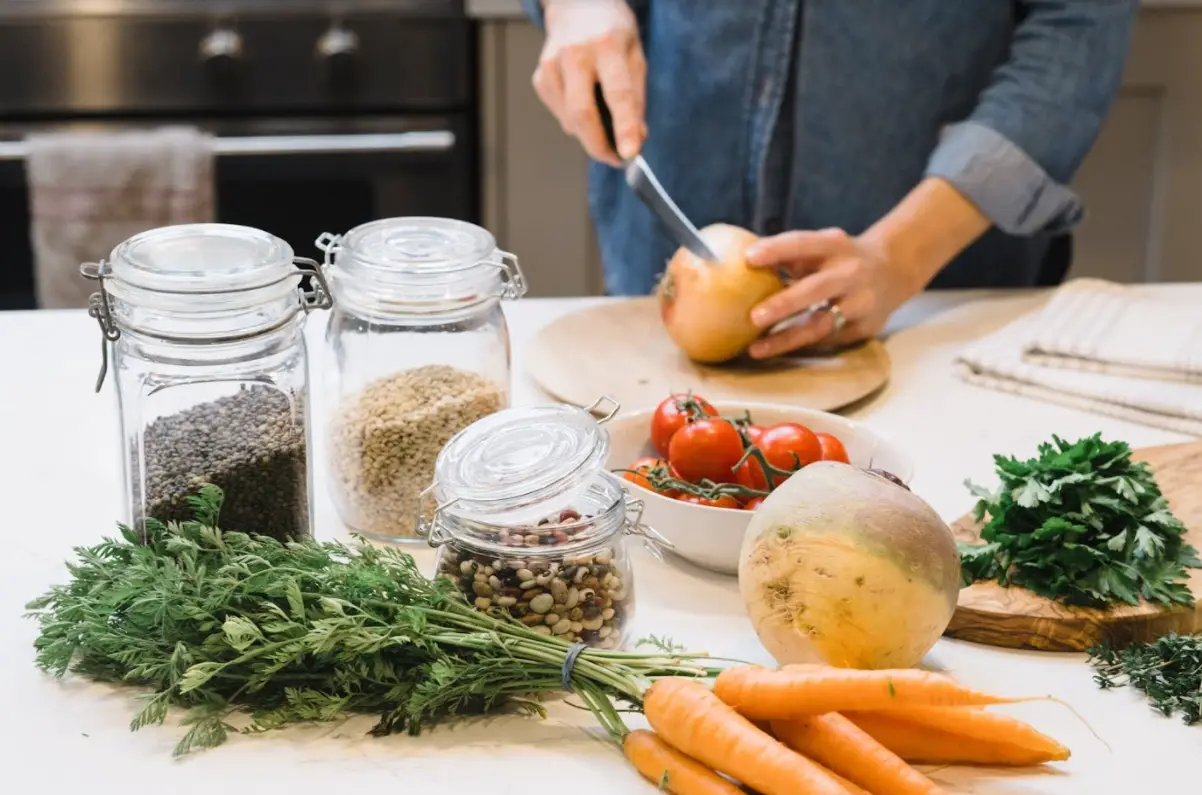 Instructions
Place a large pot on a medium heat.
Sauté the onion in olive oil until it has softened and started to brown.
Add the remaining vegetables, sauté for a further 5 mins. Stir in the rosemary, sage, bay leaves, lentils and barley.
Add the stock, season with salt and pepper, bring to the boil.
Reduce the heat, allow the soup to simmer for about 20 minutes, or until the barley begins to soften.
Stir in drained beans and chopped tomatoes, simmer for a further 20 minutes.
Stir through chopped parsley, check the seasonings and serve with crusty bread.
For a vegan version, simply use vegetable rather than chicken stock, substitute rice for barley to make it gluten free, and if you're struggling for swede, winter squash or sweet potato will work just as well.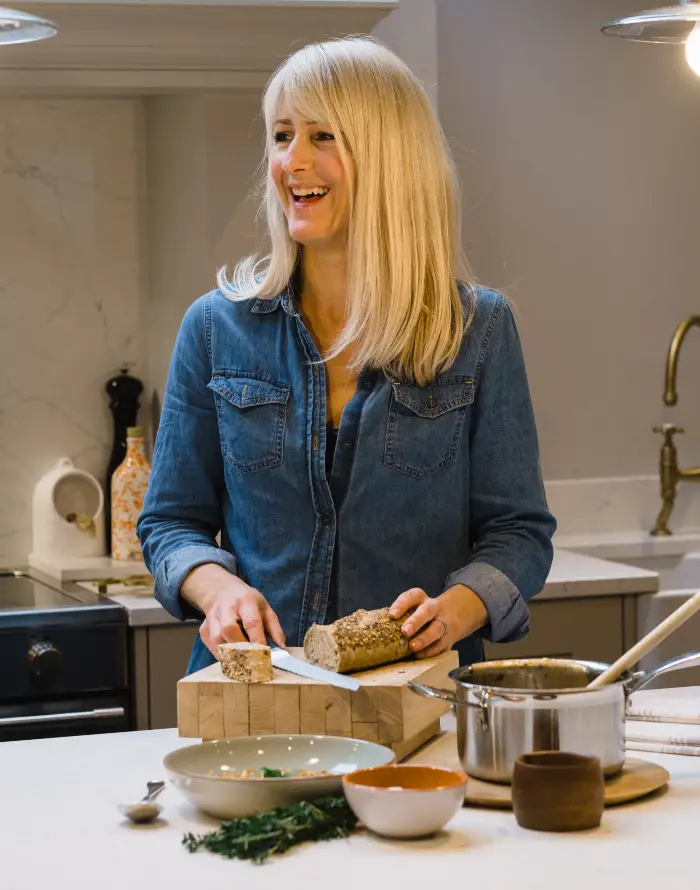 Reader Offer
If you're keen to take a closer look at ways to improve your diet and health in 2020, please like and share my Facebook and Instagram pages to benefit from 10% off all nutrition packages purchased up to the end of January at katerobertsnutrition.com.
I'm also running a 'Happy, Healthy & Nourished' Workshop on Sunday 19th January at the Shack in New Market Square. Tickets are available here.
Comments