A skincare and hair spa in Altrincham is celebrating its 20th birthday after relocating when the former House of Fraser department store closed down.
Revive Skin & Hair was originally launched in 2003 by Naghmana Choudhri in Hale.
She expanded to two concession shops, one of which was in the former Rackhams in Altrincham - but disaster struck in 2020 when the store was closed, threatening Naghmana's business and the livelihoods of her staff.
But she was determined to keep the Revive name alive, so moved to a new independent unit on George Street in Altrincham town centre - and it's since gone from strength to strength.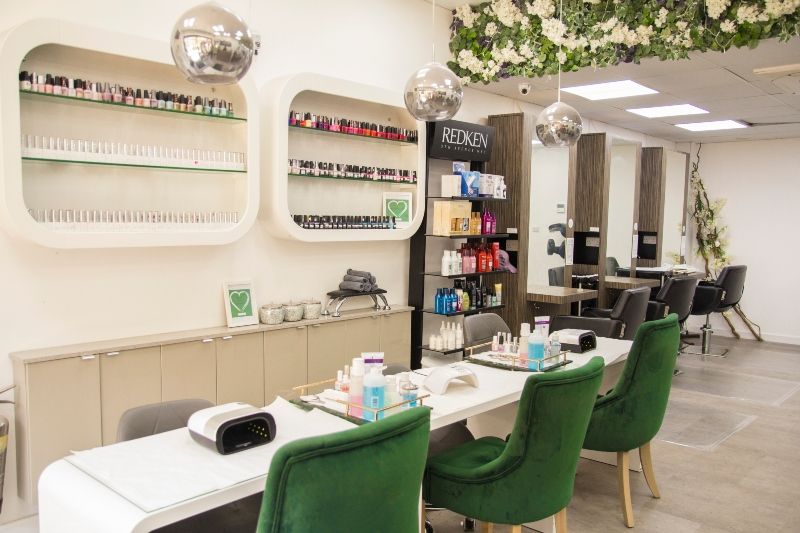 "Covid presented another challenge but we managed to get through it and now we have happy clients and happy staff."
Naghmana said that Revive was a one-stop shop for the hair and beauty needs of both men and women.
"We will transform your nails and hair from plain to healthy, rich and shiny, by using world-class products alongside a highly experienced team.
"I want all our clients to feel that Revive gives them a serene space from which to escape the bustle of their busy lives.
Naghmana hailed the expertise and experience of her staff - senior beauty therapists Kady and Katie, senior hair stylist Kealey, nail technician Chloe and beauty and nail therapist Kayleigh - some of whom have worked at Revive for nearly a decade.
Among the most popular treatments at Revive are bespoke facials and massages.
"We have gained so much knowledge on how to treat different skin types thanks to high performance techniques including radio frequency skin tightening and HydroLuxx facials.  Our experienced staff have trained in colleges and spas and have all achieved Ofqual standards."
Revive also offers laser hair removal, microblading and hair colouring, and regular clients come in for eyebrow threading, lash lifts and waxing.  
Naghmana added: "We have an individual approach to what is suitable for every client's needs.
"People are so much more educated about how to look after themselves.
"They used to just go into a department store and pick up a product. Now people want to know now exactly what is in the product and how it will help them. It's like nutrition, we want to know more."
Revive Skin & Hair marked its 20th birthday with a special celebration on October 5th.
For more information or to book an appointment, call 0161 941 4213 or visit revivehairbeauty.co.uk. You can also follow Revive on Facebook or Instagram @reviveskinandhair
Comments