Since Issue 3 of the magazine was published, we've received many positive comments about the bespoke front cover we commissioned from renowned designer Nicky Thompson.
We're very pleased to be able to say that this completely original artwork of Hale Railway Station is now available as a Limited Edition run of 100 Giclee Matt 300gsm unframed prints, A3 size (302mm x 420mm).
A number have already been reserved and we're expecting this run to be very popular.
You can buy it here for just £49.99 plus £3 delivery charge, and we'll deliver it within seven days – just click the Paypal link below and follow the easy payment process:

About the artist
Nicky has a Masters from the Liverpool School of Art and has run his boutique Chester design agency Lemondrop Creative for almost 25 years, as well as being a Visiting Lecturer at The University of Chester.
He is also the creative talent behind a series of posters released last year evoking the golden age of British travel, with posters depicting scenes from towns including Stockport, Altrincham, Chester and Knutsford.
Here's how it could look on your wall:
And here are more pictures showing various details on the print – and how the original front cover looked: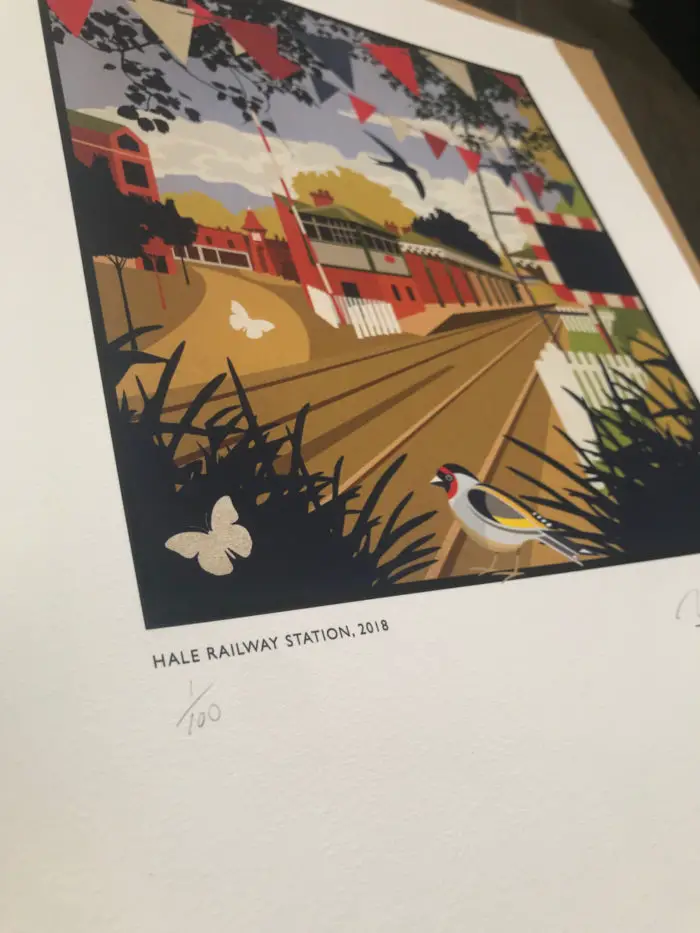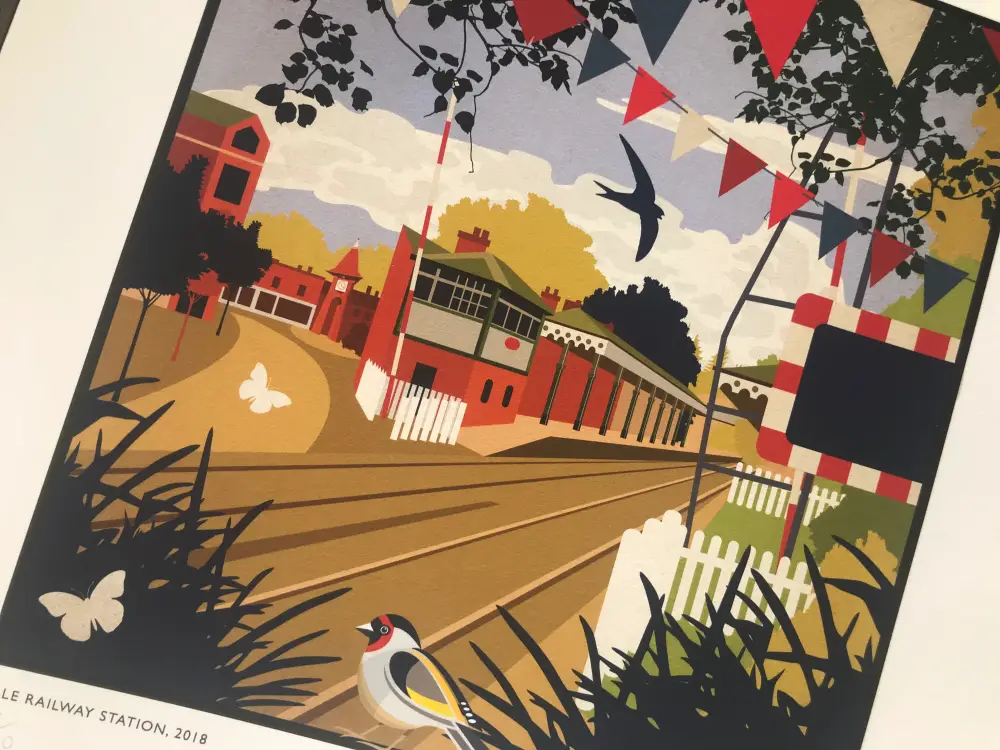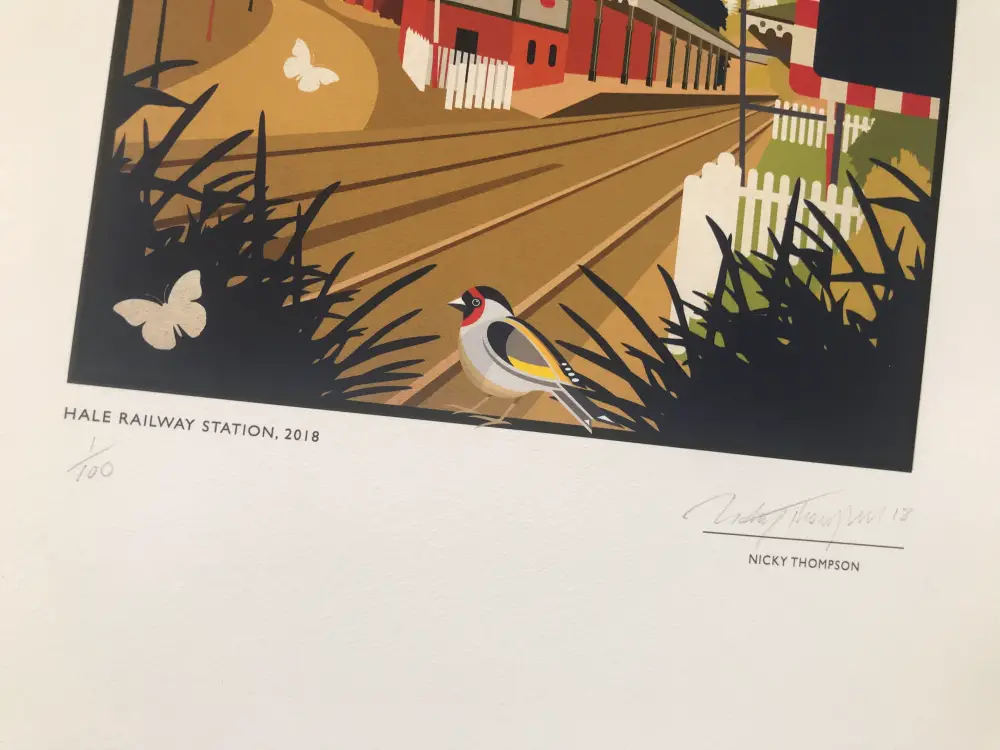 …and the original front cover on Issue 3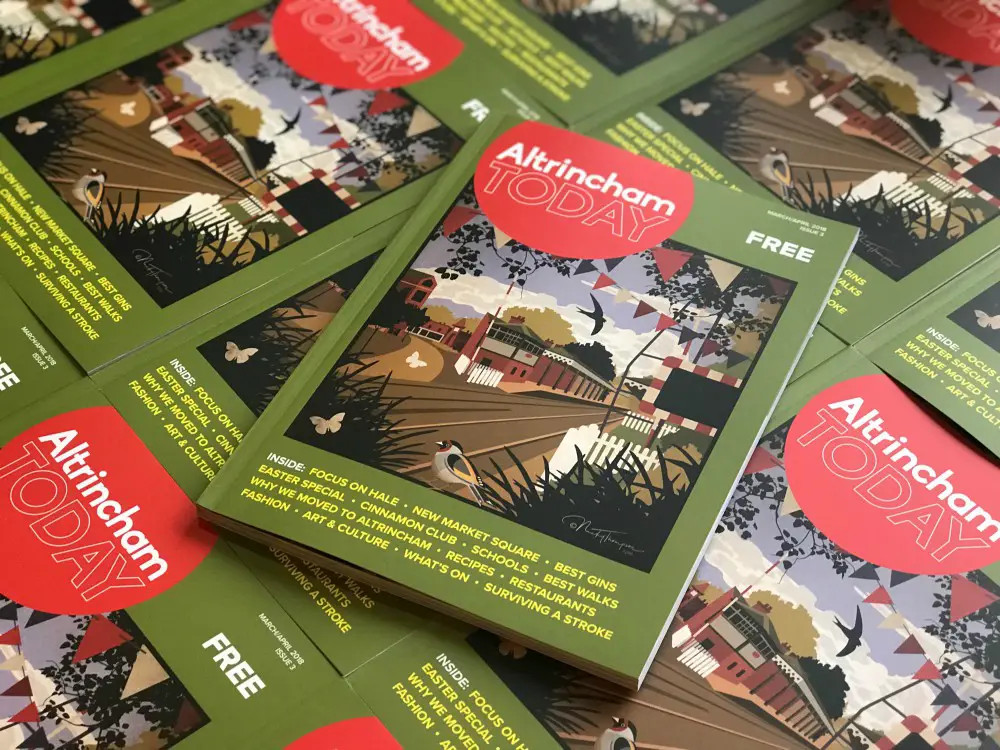 Comments