The developer behind a £6million scheme to transform a Hale car park into 22 new homes and a multi-storey car park insists it has adapted its proposals in the face of criticisms about the resultant loss of parking in the village.
Novo Property was appointed by Trafford Council on the redevelopment of Brown Street car park – next door to Hale Railway Station – which proposes to transform the space into a mixed site comprising a multi-storey car park, 10 new family homes and a block of 12 affordable apartments.
However, Hale Community Trust claim the scheme is "contrary to the conservation area" and the reduction in spaces is part of a wider council strategy that will see dozens of parking spaces lost across Hale to the extent it will "kill the whole village".
Grahame Elliot and Jamie Shepherd, both trustees of the Trust, claim there is "no strategy" to how Trafford Council wants to develop areas in the village – and cite how their own plans to create a new community centre and library in Hale have been persistently revised and delayed.
Shepherd said: "We don't want the sale of any car parks even if there's a loss of one space. When we were putting plans together for the new library and multi-purpose community centre, we weren't allowed to lose any spaces whatsoever.
"We feel very strongly that on the Brown Street application it's completely contrary to the planning brief that was sent out."
He added: "What they're now stating is that Brown Street car park is under-utilised. It's under-utilised only since they put the fees up. That car park, when it was free, was absolutely at capacity."
But Ben Fearns, CEO of Novo Property, said that while the scheme would see an overall reduction of 22 spaces, it had to be balanced against the "significant investment" in "much-needed family and affordable homes".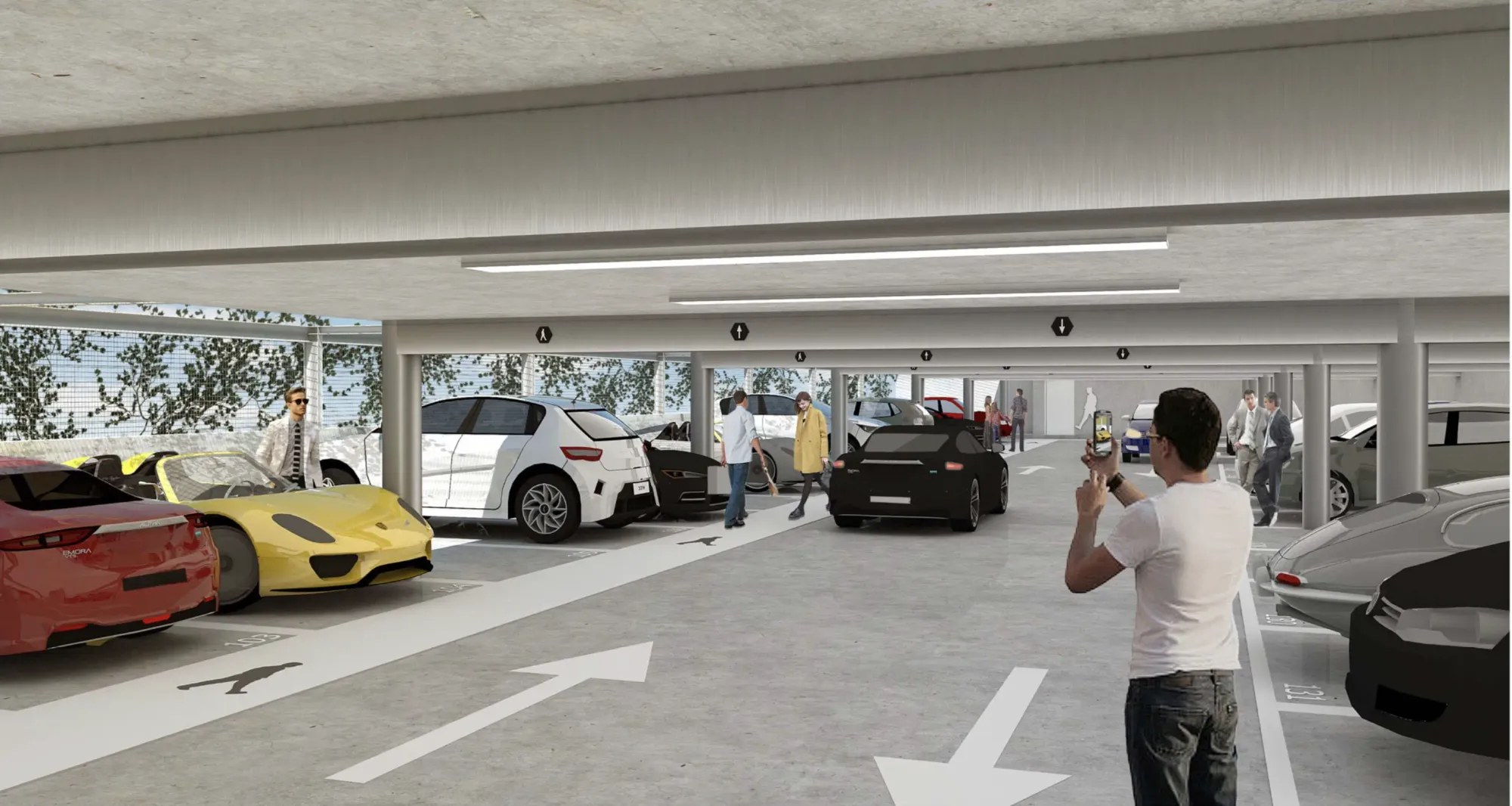 He also pointed to the results of a recent two-week parking survey, which showed the average occupancy of the Brown Street car park was just 46%.
He said: "This is an innovative proposal utilising a brownfield, Council-owned site, bringing forward much-needed family and affordable homes to the area. Through development the existing car park receives a significant investment, offering improved facilities and future proofing its function within the community."
Fearns added that Novo had already adapted the scheme to take into account feedback from the planning consultation period, which included two public engagement events.
He added: "The height and mass of the apartment block and townhouses have been reduced, the light grey brick has been replaced by a softer 'Bowdon type brick', we have adapted the car park layout to maximise the number of public spaces and also reduced the impact to Victoria Road and Hale Train Station.
"Once finalised the amended documents will be submitted to the planning services team for consideration and further consultation."
Comments