Altrincham has appointed its first ever Town Ranger.
Gareth Aspinall, who has previously served in the British Army and most recently the Prison Service, has been appointed by Altrincham Unlimited, the town's Business Improvement District (BID), to provide a "friendly and approachable, uniformed presence in the town".
He will also be assisting the BID Team with events, projects, campaigns, marketing and initiatives aimed at improving Altrincham's business and retail environment.
Town Rangers are used by other BIDs in the country and Aspinall will start working in the town tomorrow, easily recognisable in his bright orange jacket.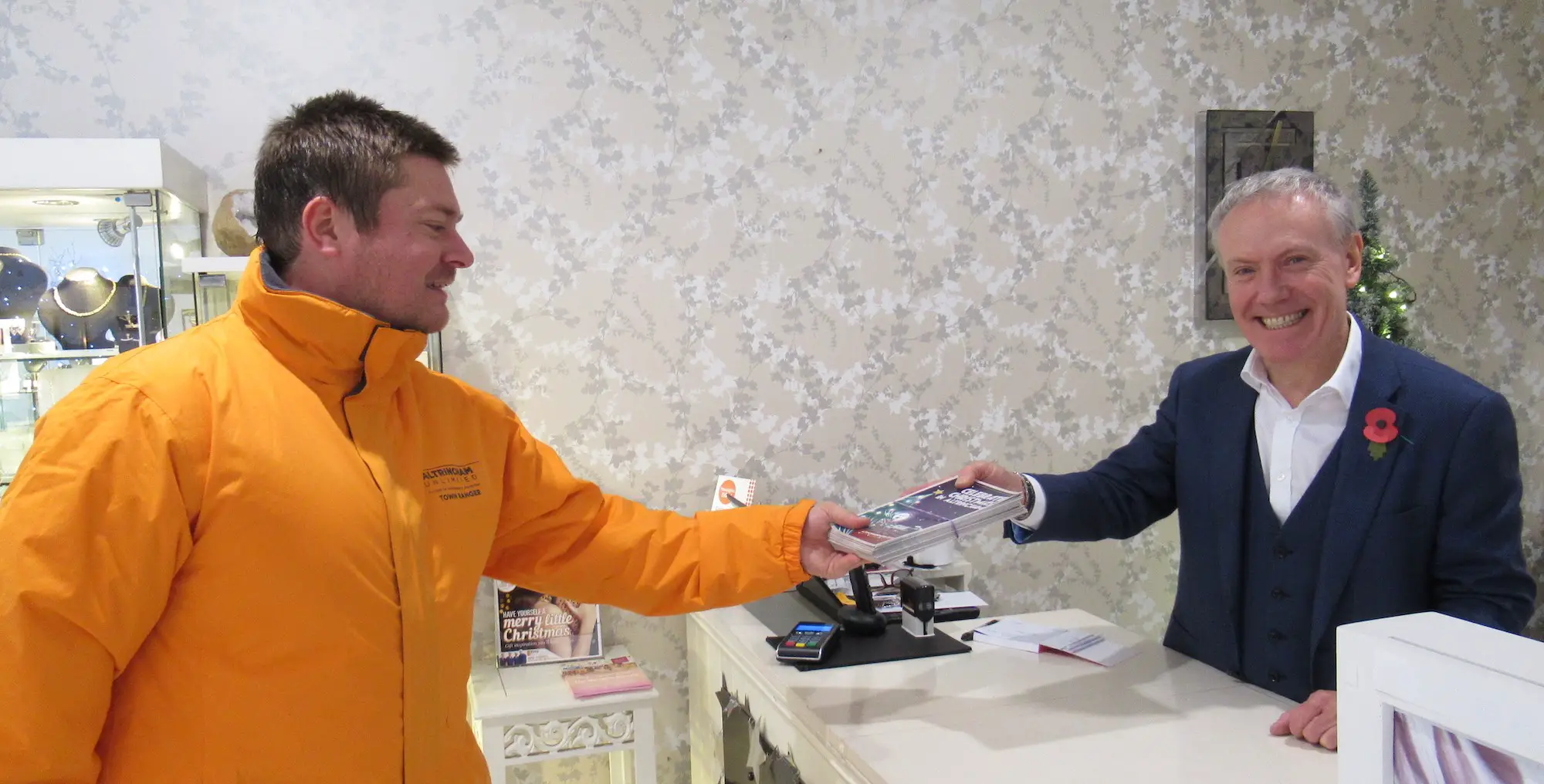 Elizabeth Faulkner, BID Manager, said: "The Town Ranger is a completely new role for Altrincham's BID and will provide a valuable presence on the street.
"Gareth will work on behalf of the BID businesses providing a friendly and approachable, uniformed presence in the town.
"He will be reporting and following up on a variety of issues that the BID businesses have told us are important to them. For example, reporting graffiti and monitoring that it has been removed and occasionally asking very loud buskers to perform at a more ambient level."
Gareth Aspinall said: "I'm really looking forward to meeting all the BID businesses in Altrincham and I hope I will make a valuable contribution to the business community in the town."
Other BIDs who have hired Town Rangers include Ipswich, Bournemouth, Leeds and Sunderland.
Comments