Work is to begin on Chapel Square, the development of two apartment blocks and a 300-space car park that will dramatically change the heart of Altrincham town centre.
Citybranch, the local developer that's also behind the Altrincham Health and Wellbeing Centre, Hale Barns Square redevelopment and Timperley Library rebuild, is scheduled to start work on site on Monday 7th October.
The scheme – located on Regent Road Car Park – comprises a four-storey car park, 36-apartment block, 34-apartment block, a restaurant, commercial space and a new public square with landscaped garden and seating.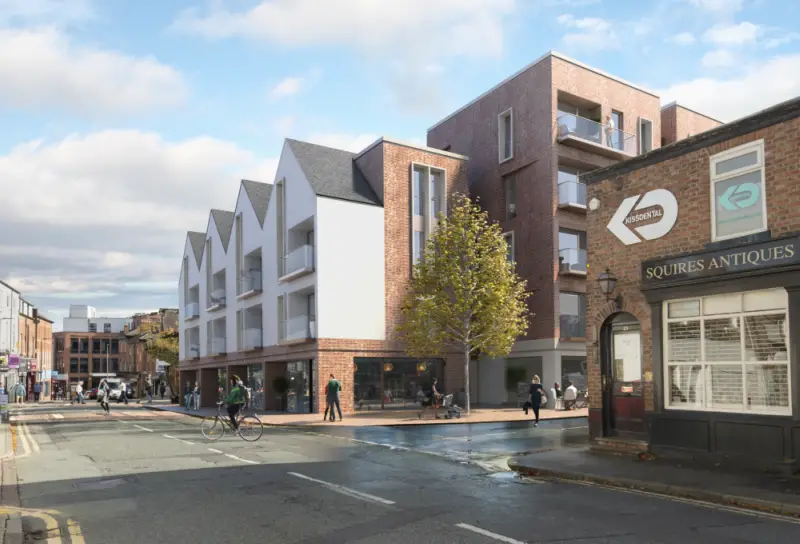 But the build – which is set to last 15 months – is likely to cause considerable disruption for visitors to Altrincham as the 147-space Regent Road car park will be closed for the duration of the work.
Trafford Council, which approved the scheme by nine votes to one at a meeting in March, maintains however that out of the 300 spaces to make up the finished car park, 223 will be available for use by the public, a 50% increase on the current number.
The development will also include "large-scale highway improvements" to Railway Street to help increase access to Chapel Square and  Altrincham Hospital.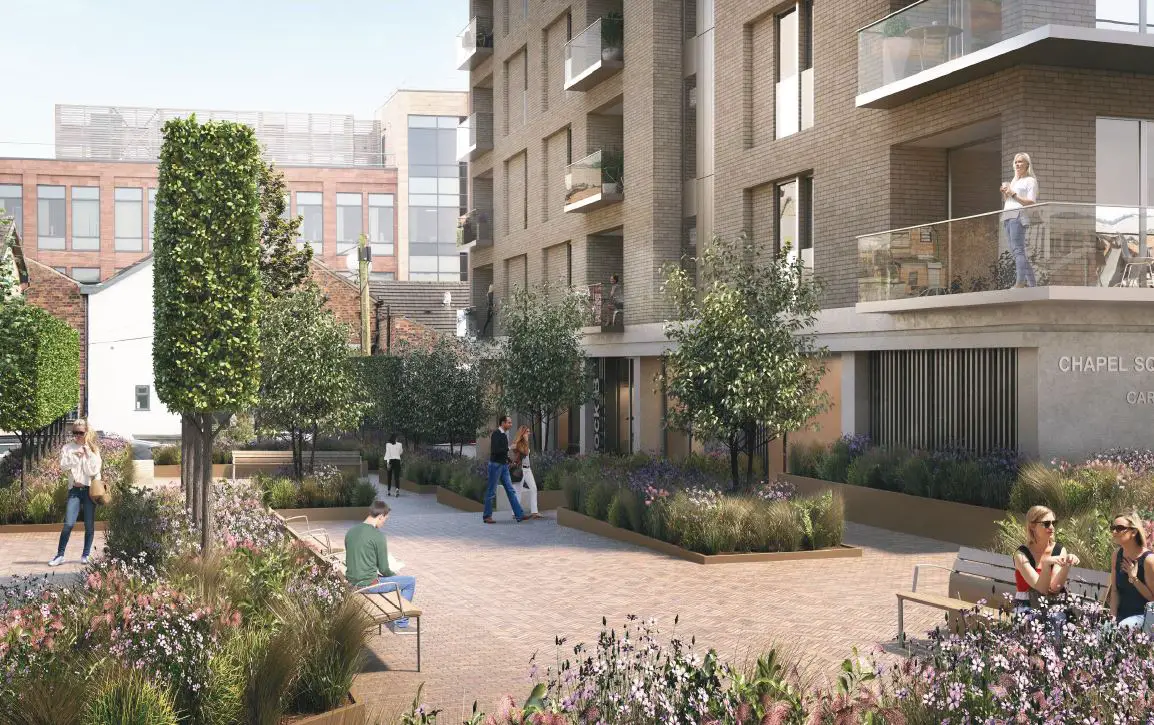 Cllr James Wright, Trafford Council's Executive Member for Housing and Regeneration, said: "The Chapel Square development is the latest scheme marking the redevelopment and regeneration of Altrincham town centre. The high-quality development will not only improve the area, but provide much-needed new housing in the centre of Altrincham.
"The scheme will bring more people into the town centre to live, which will add to both the daytime and night-time economy and ultimately benefit the overall economy of the town. It will certainly invigorate George Street, Regent Road and Lloyd Square."
The development is called Chapel Square in recognition of its location as the site of Chapel Street, famously named the "bravest little street in England" by King George V in 1919.
Some 161 residents of Chapel Street had stepped up to serve their country in the trenches during the First World War, but 29 would not return while a further 20 would succumb to their injuries soon after returning home.
Comments