Dave Kennedy, the former Big Issue seller who was a well-known face in Altrincham town centre, has died at the age of 51.
Dave had been in Wythenshawe Hospital receiving treatment for chronic obstructive pulmonary disease since March, but contracted coronavirus last week and passed away shortly before 5.30am this morning.
His family, including his ex-girlfriend, daughter, sister and niece, were with him at his bedside.
Kylie Pear, his niece, told us: "He was always lovely to me and a great uncle – he always hugged me when he saw me.
"He live with us from time to time but he had demons to do with drugs, and that's why his life went the way it did. He never caused any harm to anyone.
"He was a very selfless man, always asking about others. He had been excited about coming out of hospital, and had been shopping for mobility scooters as he had lost the use of his legs. He just wanted to get back in the community and be outside.
"It was really touching to see how at the end all the staff from the other wards in hospital wanted to come and give him a last bit of care."
She added: "He will be sadly missed and we all hope he is now at peace and rested. He thought a lot about everyone in Altrincham."
Dave had been selling the Big Issue on and off in Altrincham since 2004 – mainly on George Street – although in recent years he had struggled to raise the funds to buy the magazines in order to sell them on.
In an interview with the Big Issue in 2015, he described how he first fell homeless.
"I had a flat but I went working away with the army as a chef. And while I was away someone called the council and said I'd abandoned my flat, so when I came back I'd been evicted, even though I'd been paying the rent every week," he said. "The council said they couldn't help me find another place because I'd made myself homeless and the money that I had ran out."
Dave used to volunteer at the Salvation Army shop in Openshaw on Wednesdays, cycling the 13-mile distance there and back.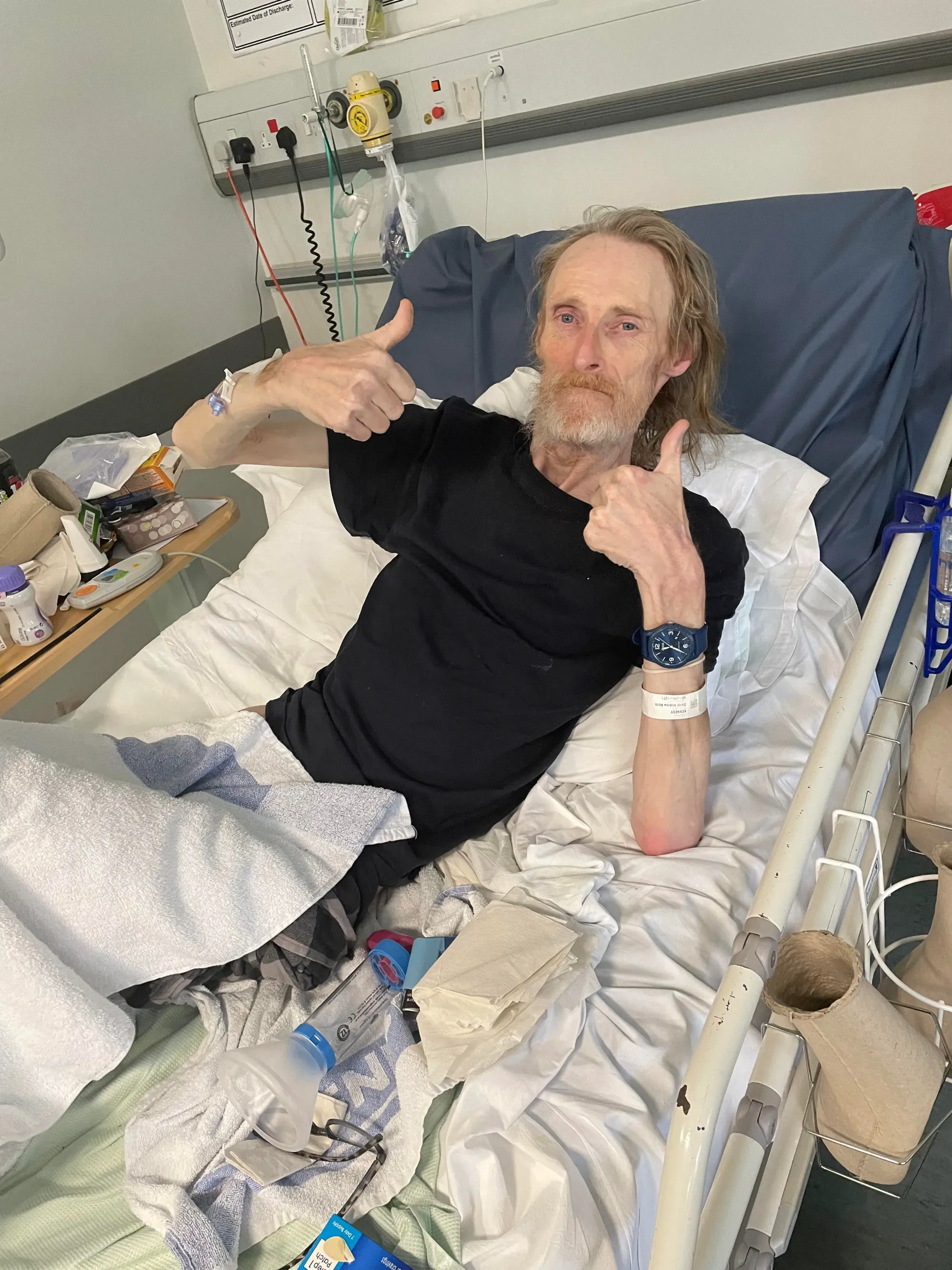 He said his job selling the Big Issue had led to many friendships with the Altrincham community.
"The thing with me is, I take time to ask about other people," he said. "There's an elderly lady who got mugged about a month ago. Well, I got a big tip from a customer one day. He gave me a tenner and didn't want any change. So with that money I bought her an attack alarm so that she would feel safer. I like helping people and seeing that they are happy."
Asked in 2019 whether he ever got bored selling the magazine, he said: "I'm like everyone else. I do get bored of it sometimes but, like any other job, you have just got to turn up and do the work. If you don't, you don't live. And I'm so glad to be back here. It's better to be stood up than sat down."
Top photo: Big Issue in the North
Comments