This is the moment Altrincham's multi-coloured Bee sculpture was damaged by three men in an act of wanton vandalism on Saturday.
The multi-coloured 'Bee-bop-a-raver', located at the junction of Woodlands Road and Barrington Road, has become one of Altrincham's most recognisable landmarks since being bought by Myerson Solicitors in the "Bee in the City" charity auction three years ago.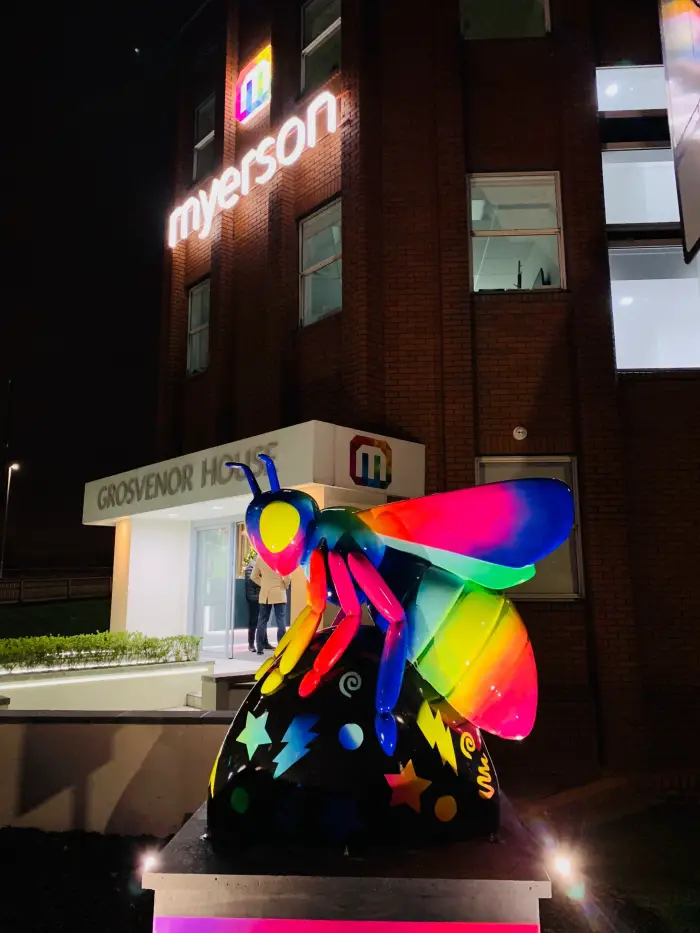 The law firm successfully bid a five-figure sum to acquire the super-sized Bee, one of 100 Bees to be displayed in Manchester city centre in a bid to bring together Manchester's communities.
But CCTV footage shows three men deliberately conspiring to damage the Bee shortly after 4am on Saturday 18th September in an act that has left the Bee extensively damaged – and Myerson staff "deeply saddened".
The video shows two males climbing, sitting on and sliding down the Bee whilst being filmed by a friend.
One of the offenders then swings from one of the Bee's antennas, ripping it off and cracking its face.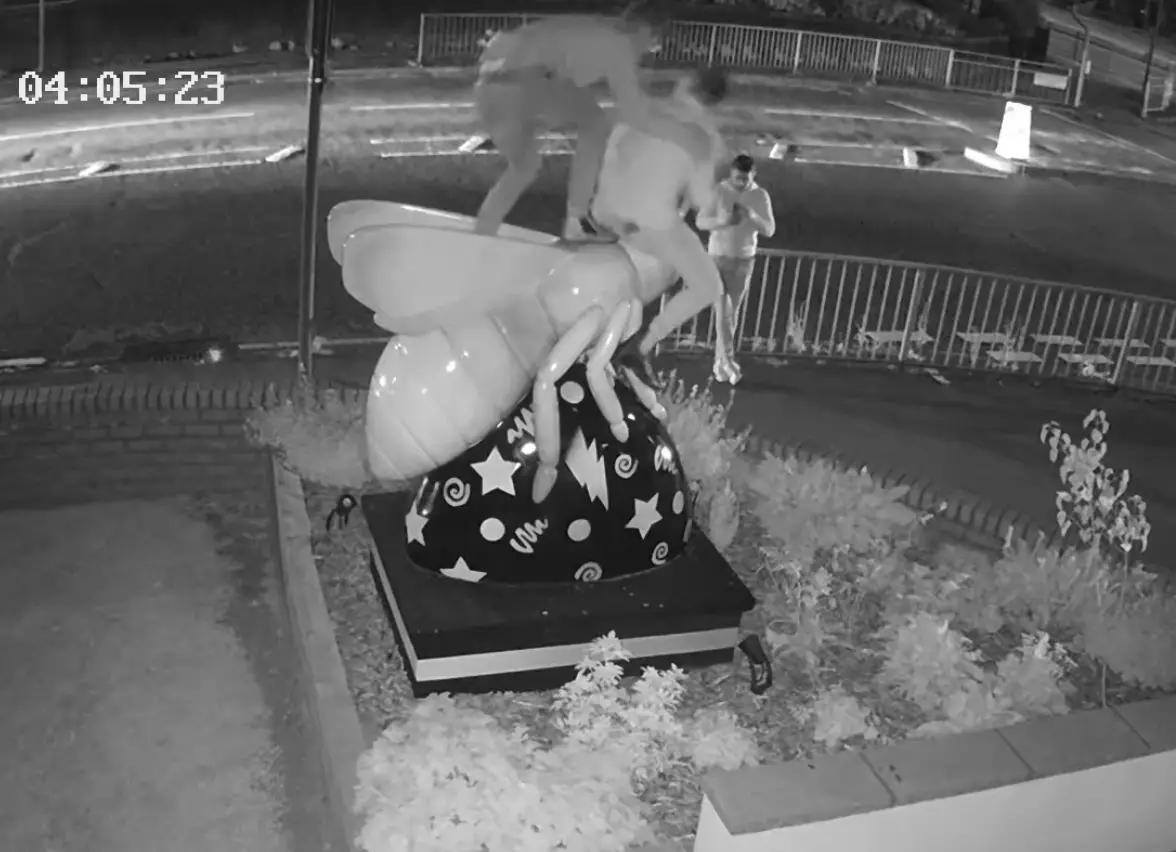 Designed by Manchester-based artist Caroline Daly, the five-foot sculpture took inspiration from Manchester's hive of musical activity in the 1980s and 90s.
The "Bee in the City" auction had raised over £1.1million for The Lord Mayor of Manchester's We Love MCR Charity.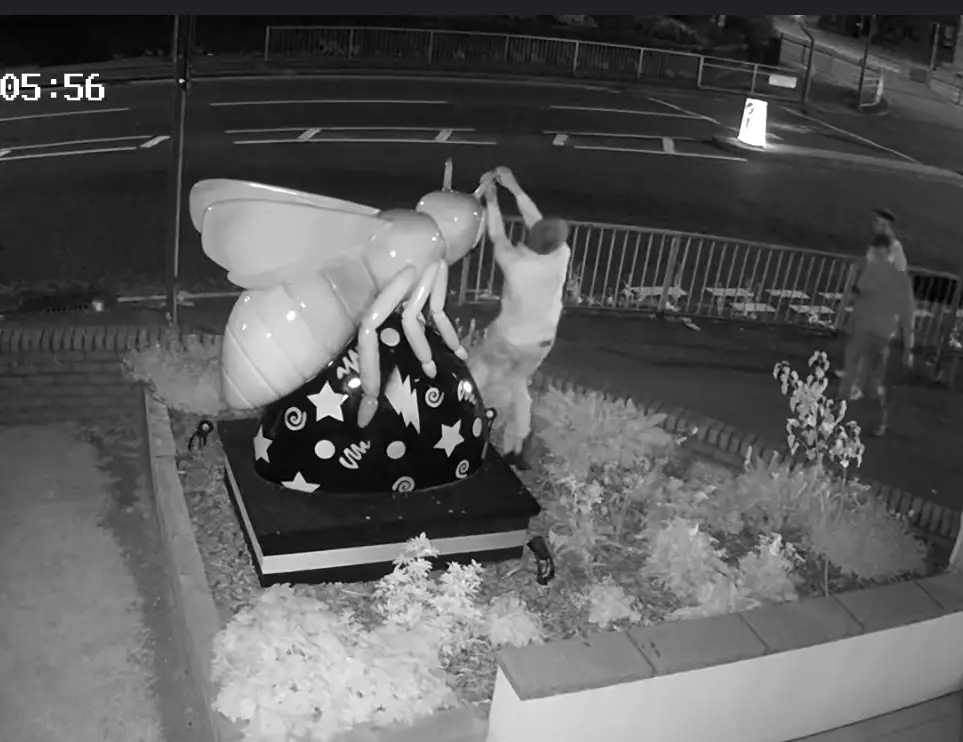 Tamsin Lloyd, Operations Manager at Myerson, said: "We will be repairing all damage to the Bee on behalf of our local community in South Manchester with the hope it will continue to celebrate the vibrancy of Altrincham, attract visitors to the town and create a buzz around our local area."
Myerson is urging anybody with information to contact Greater Manchester Police, quoting the crime reference number CRI/06MM/0014606/21.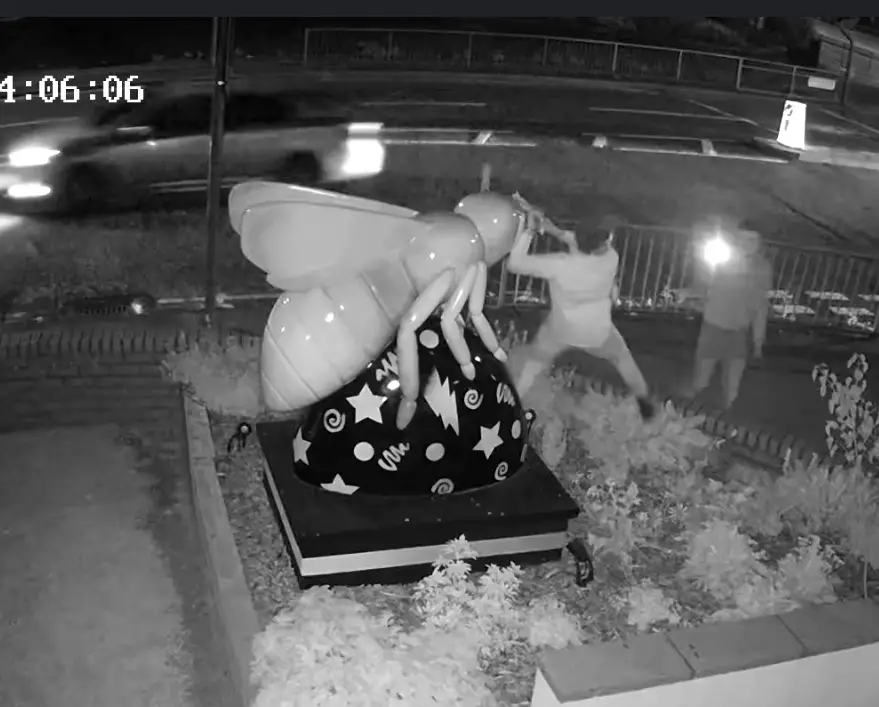 Comments