Update: Two men have now been arrested on suspicion of murder
Here are the latest pictures from the scene as a murder investigation gets underway in Altrincham.
Police have confirmed that a man in his 30s was stabbed to death shortly before 3.30am this morning in Goose Green.
The whole of the Goose Green area is cordoned off as forensic experts conduct a thorough investigation of the scene.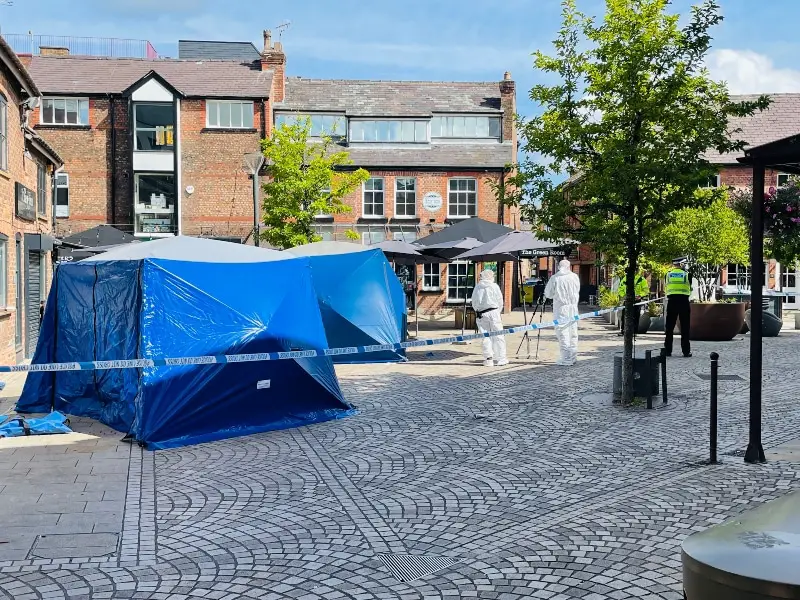 Two blue forensics tents are set up on the paved area of Goose Green.
Witnesses at the scene reported that two males were stabbed in the incident.
One witness said she was in a bar when she heard a commotion and came out to see a man bleeding heavily from a neck wound.
She gave CPR for about 10 minutes before parademics arrived on the scene.
Sadly the man later died in hospital.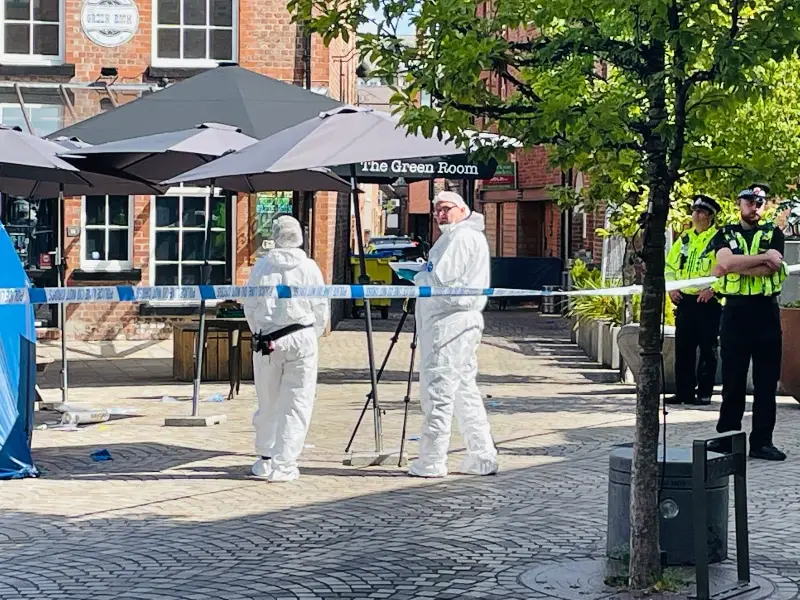 A 17-year-old boy was also taken to hospital with what police described as "serious" injuries.
No arrests have yet been made and police are expected to provide more details soon.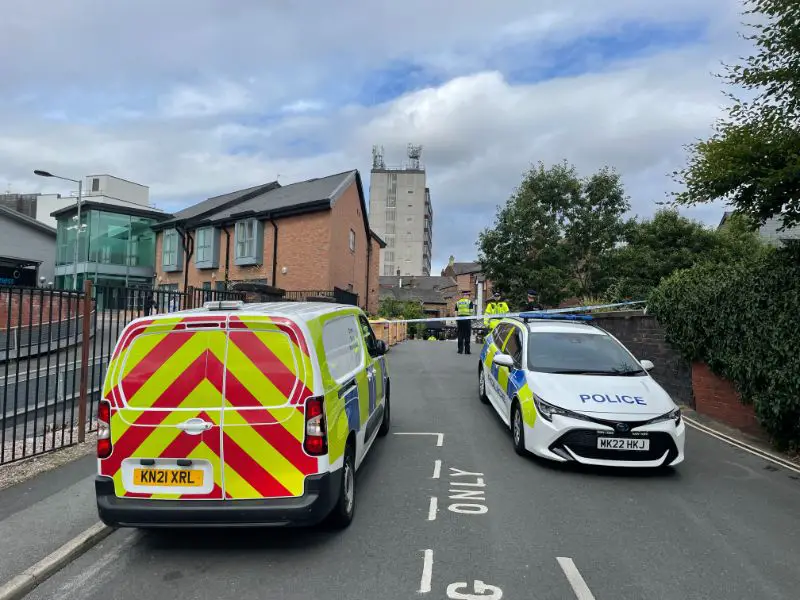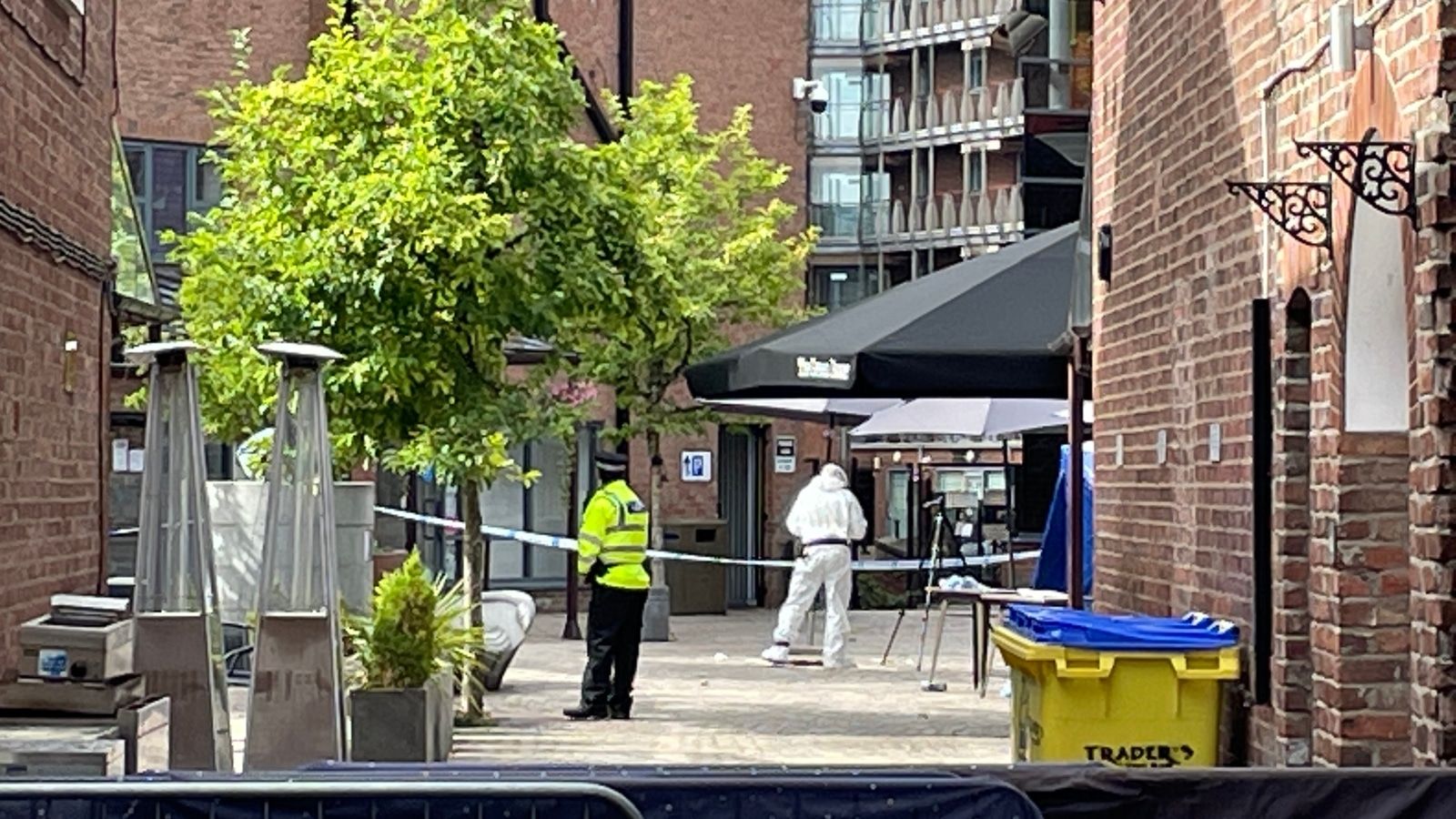 Comments