Here's a first look at the ambitious plans that would transform the old Rackhams and the Stamford Quarter into a modern mix of retail, leisure, commercial and residential space.
The vision, which has been put forward by Bruntwood Works and Trafford Council who jointly acquired the Stamford Quarter in a £14m deal in October 2019, is designed to attract more people as the town centre adapts to post-Covid life.
People are now being asked to give their views on the plans – via this site – which would include the redevelopment of larger vacant units like Rackhams, which finally closed down last August, into commercial workspaces that could cover up to 75,000 sq ft.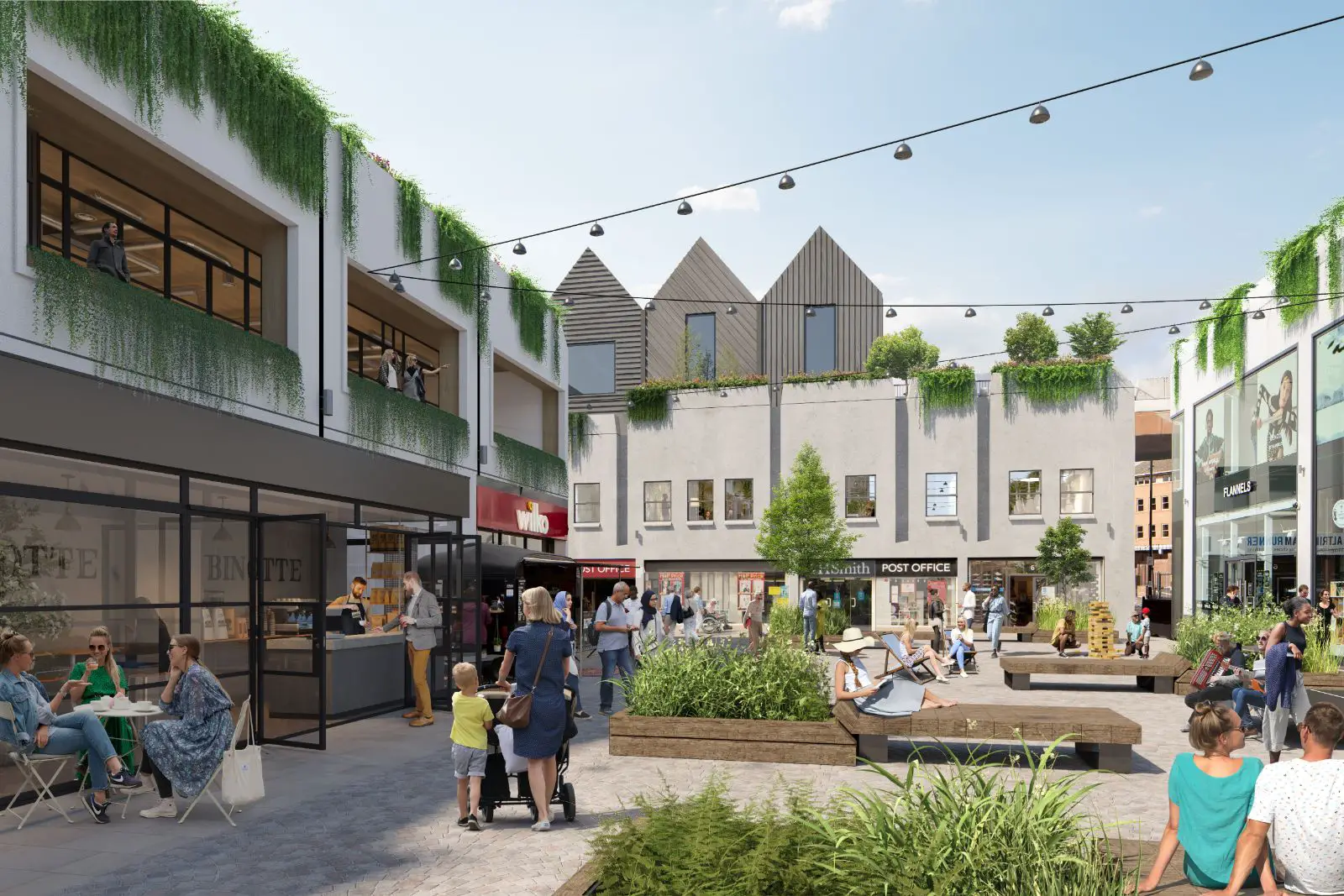 The proposals would see retail and hospitality operators take space on the ground floor, as well as the introduction of a new pop-up shop on George Street, where retailers can trial new concepts on the high street.
More cafes and restaurants would also be intended to complement the Stamford Quarter's existing retail and leisure offering, with more retail and leisure outlets on Stamford New Road acting as an "anchor" to draw people into the Stamford Quarter.
The plans would also see the redevelopment of Clarendon House and Sunningdale and Kingfisher House, a move which they say would "help to support and sustain a thriving and liveable town centre".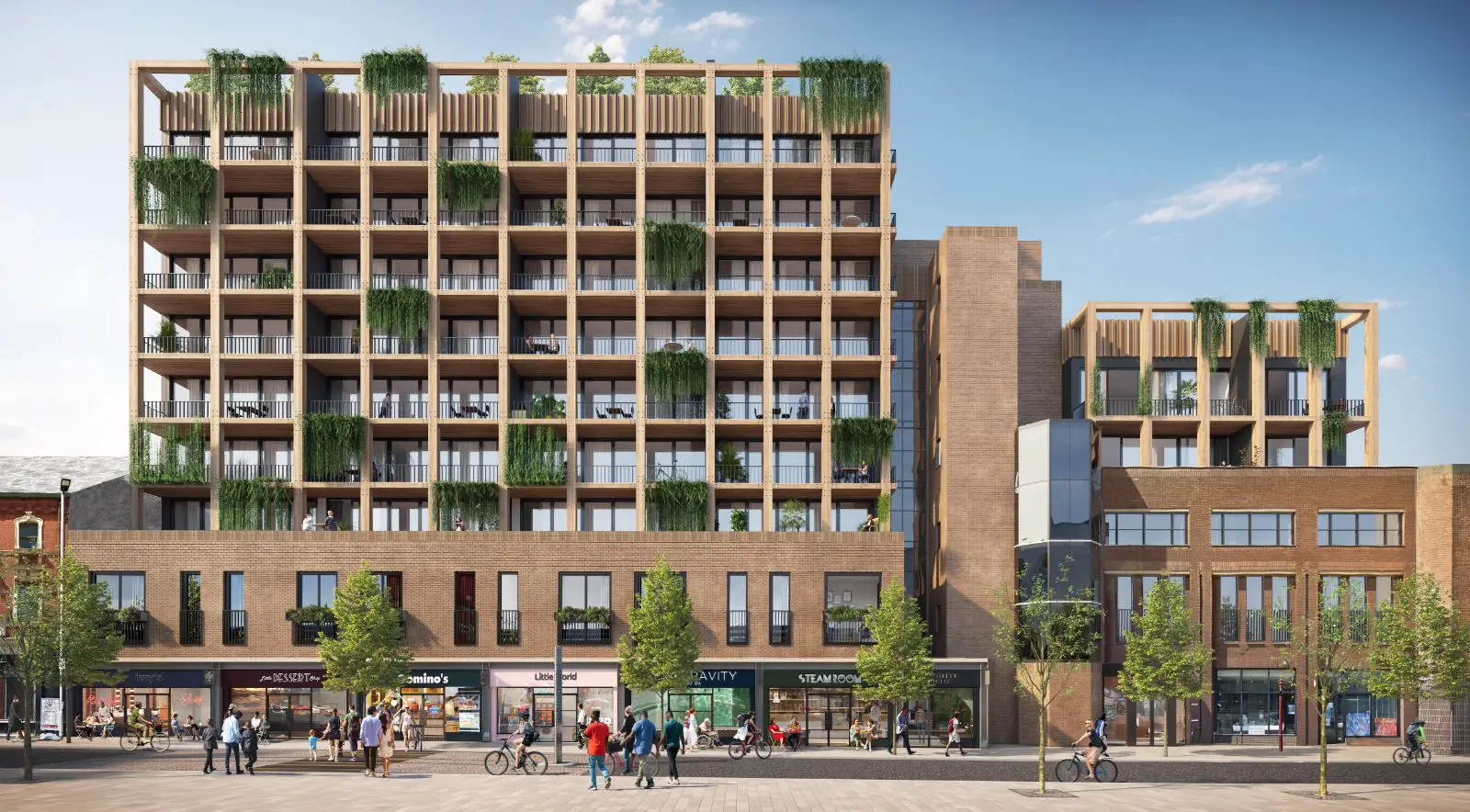 At Clarendon House, the former office and library building would be converted into residential units, while Sunningdale House would be transformed into modular homes with a "highly sustainable rooftop neighbourhood and green space".
And 24,000 sq ft of public realm around Stamford Square would become a new "focal point" square that could be used for community events, outdoor exercise classes and live music, with moveable furniture, feature tree planting, catenary lighting and a new stepped access.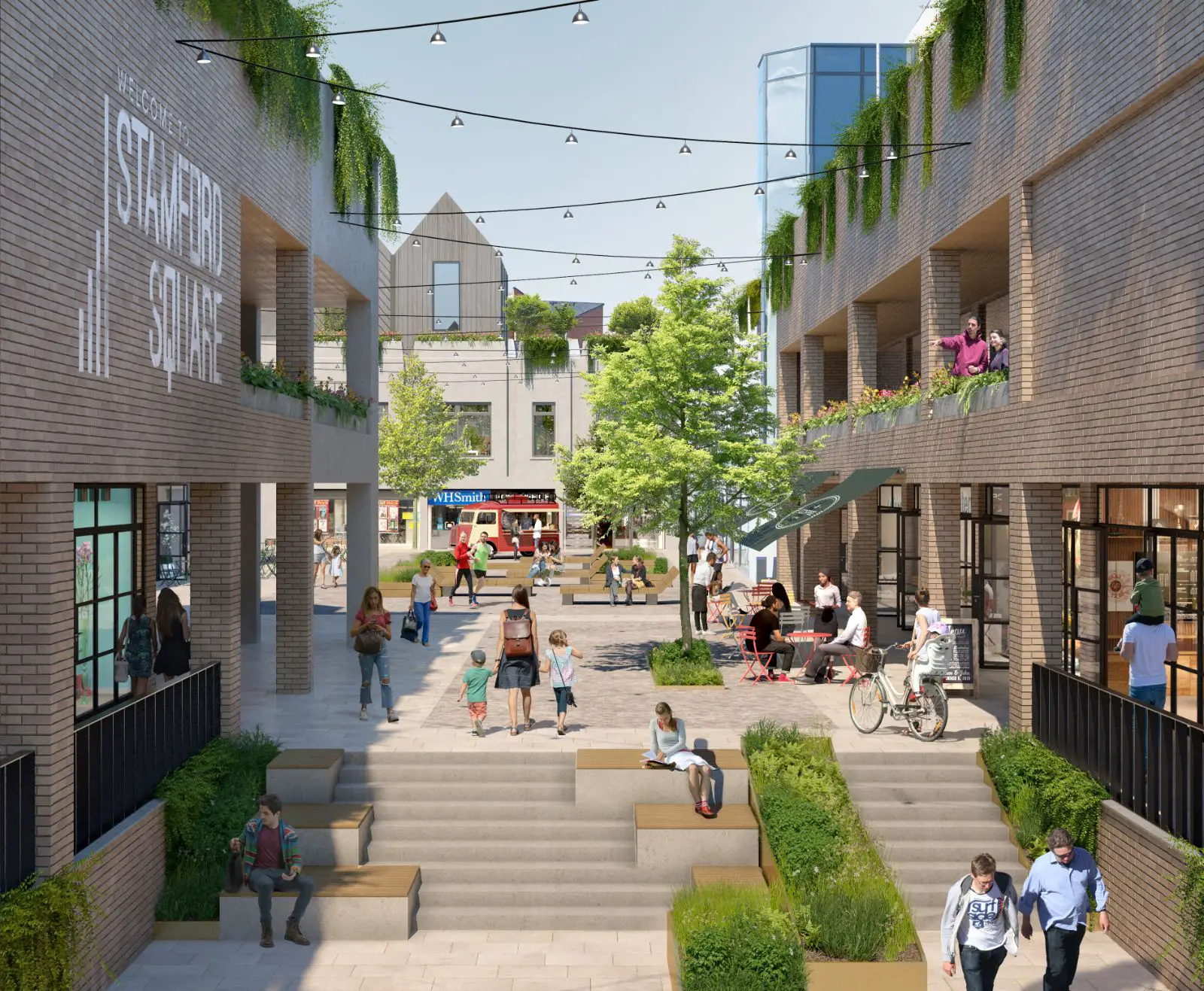 Bruntwood and Trafford Council said that sustainability would be "at the core" of the plans, with proposals including green roofs to enhance biodiversity and the planting of wildlife-friendly plants and trees.
Cllr Andrew Western, Leader of Trafford Council, said: "Trafford Council is keen to gather as many views as possible on these plans and wants the local community to take the lead. Your views are vitally important to us and will shape our future.
"We have made creating successful and thriving places a top priority and the plans for the regeneration of the Stamford Quarter meet our commitments. The exciting mix of retail, residential, leisure and commercial will create a Stamford Quarter to be proud of and one for all generations to enjoy. The plans also meet other Trafford Council priorities of having pride in our areas and being green and connected."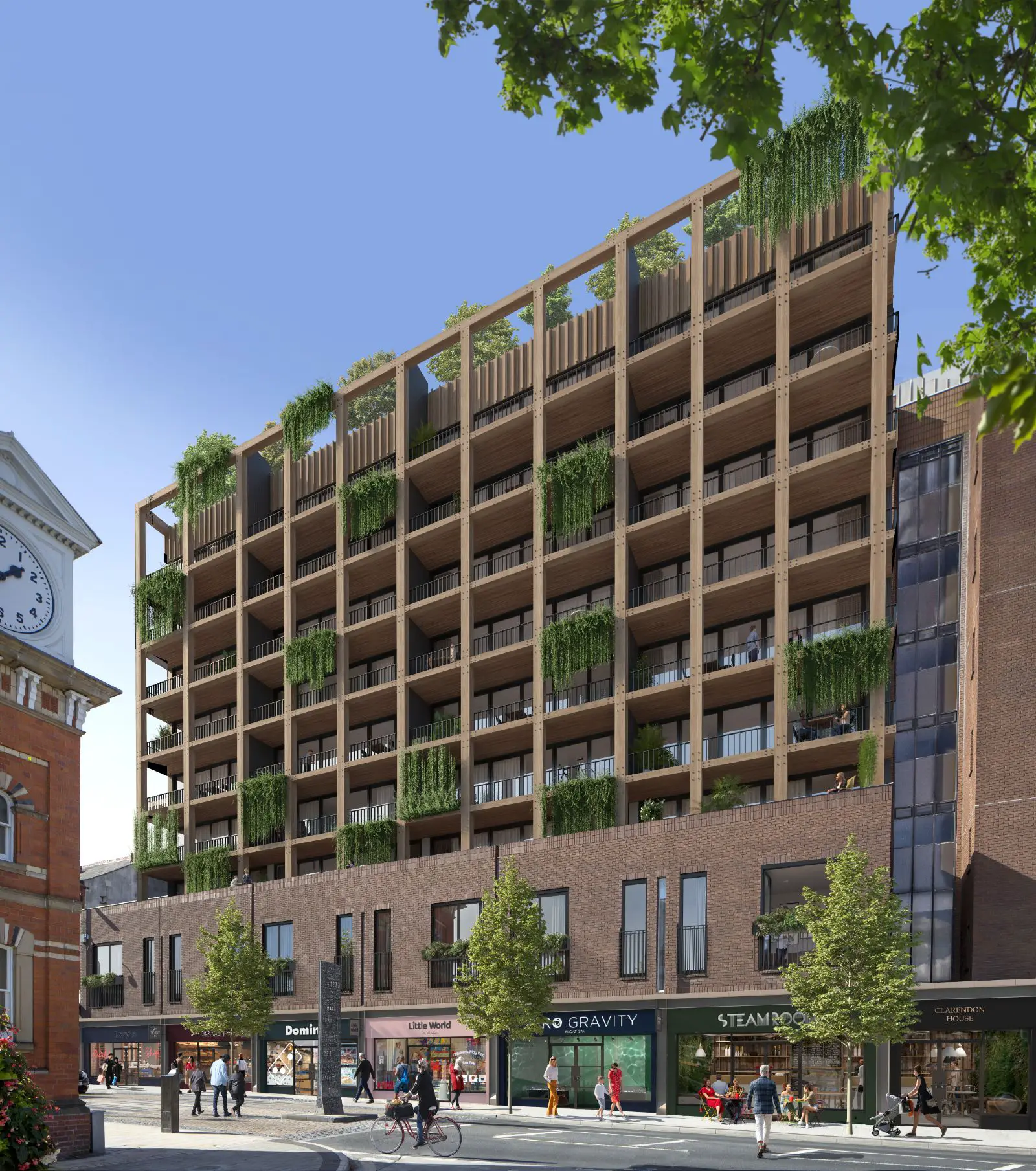 Andrea George, town centre & consumer brands director at Bruntwood Works, added: "Retail will always be at the heart of Stamford Quarter, but as the retail landscape evolves we must look at how we can redevelop the high street to future-proof and bring further vibrancy to the town centre.
"By blending residential, retail, leisure and commercial space we want to breathe new life into the Stamford Quarter, but before any plans are submitted it's really important that we give the local community an opportunity to have their say. In doing so we will make sure the proposals put forward are those the local community has helped shape.
"We believe these plans would not only complement and build on the success of the town's recent regeneration, but help to create the next chapter in its development and enhance Altrincham's reputation as one of the best places to live in the UK."
Comments