Stamford Square in Altrincham town centre is to be transformed into a temporary community space this summer, with a new garden-themed look and a programme of live music, events and workshops.
Bruntwood Works and Trafford Council, the Stamford Quarter's joint owners, have revealed plans for the "Not So Secret Garden", to launch on June 4th.
Stamford Square will be transformed into a green suburban oasis with cover and al fresco seating areas centred around a solar-powered pergola, complete with seating, festoon lighting and a lush flower wall.
The square has already been rejuvenated over the past year by the arrival of music and coffee caravan Stutter and Twitch – which recently expanded to a bar – as well as pizza hut Into the Wild.
And it's hoped the new plan – which will be centred around the concept of sustainability, wellbeing and community, will further animate this previously under-used part of the town centre and provide a new green public space for shoppers, families and visitors.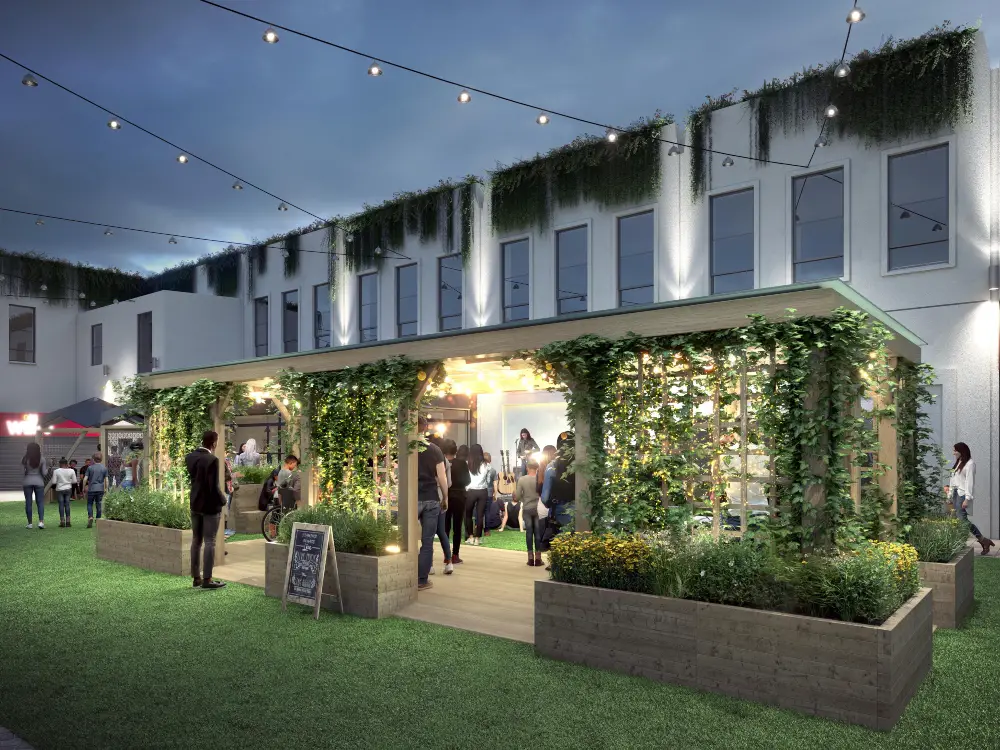 There'll be live music every Friday from Stutter and Twitch, free fitness sessions with Orangetheory, regular sustainability and wellness workshops including foraging events by Into the Wild, sustainability workshops with Inch Arts, a regular "Art Jam" and a rolling programme of family-friendly and childrens' activity.
On June 4th, there will also be live cookery demos by Robert Owen Brown, chef proprietor of The Hinchliffe Arms and regular guest on BBC Radio 4's Kitchen Cabinet.
Additional independent street food traders will also be popping up on a weekly basis.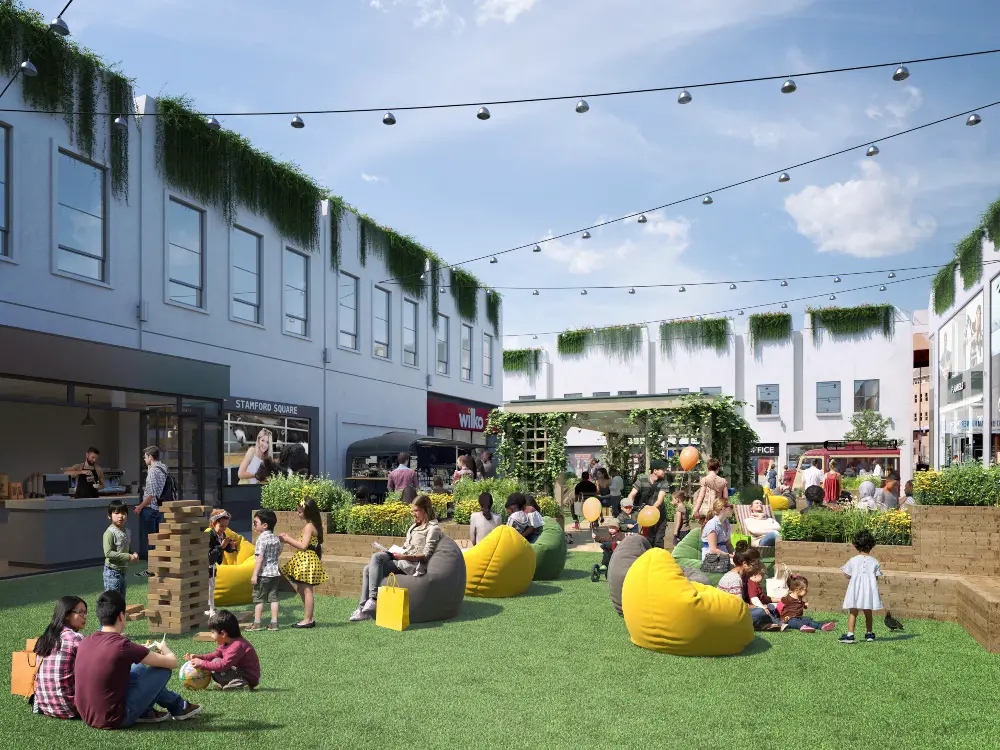 Andrea George, Director of Town Centres and Consumer Brands, said: "The arrival of the Not So Secret Garden marks part of Bruntwood Works' and Trafford Council's ambitions to reshape the high street in Altrincham, which includes creating a community-focussed, multifaceted public square at the heart of the Stamford Quarter destination.
"The Not So Secret Garden is central to this, bringing our vision for community, sustainability and wellbeing together with an activation designed to support the whole Altincham community – from the businesses in the Stamford Quarter to residents."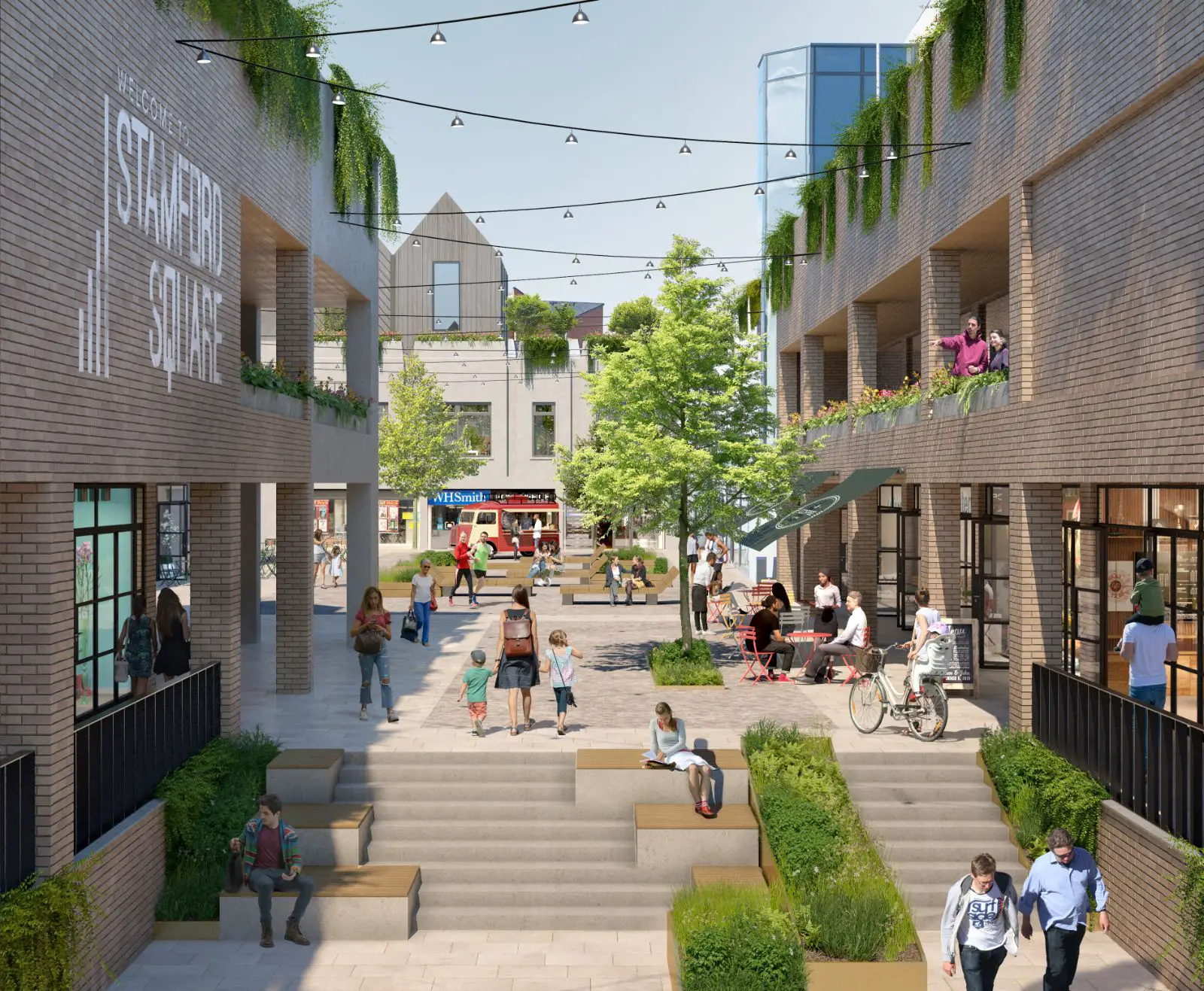 Cllr James Wright, Trafford Council's Executive Member for Housing and Regeneration, added: "The Not So Secret Garden is a fabulous project which will provide a huge boost to the centre of Altrincham and Stamford Square in particular.
"This beautiful new green and sustainable public space will be an oasis for shoppers, families and visitors and supports Trafford Council's priorities to create successful and thriving places, being green and connected and having pride in our areas."
The new vision for the Stamford Quarter is to transform the area into a mixed-use destination – you can have your say on the proposed masterplan here.
The Not So Secret Garden – Opening Weekend Programme
Friday 4th June
Saturday 5th June
Seed postcard making workshop hosted by Inch Arts
Live cookery demo by local food hero Robert Owen Brown
Live music by Stutter & Twitch
Pop-up street food guests
Sunday 6th June
Fitness session hosted by Stamford Quarter's OrangeTheory
Pizza-making workshop hosted by Into the Wild
Pop-up street food guests
Comments