Our resident restaurant reviewer Laura Hudspeth has taken a trip down to Kathmandu Kitchen on Ashley Road…
I may as well just say it now. I've very loosely gone down the Mount Everest analogy route during my review of this (spoiler alert) fine Nepalese restaurant.
Please do forgive me for what is perhaps a lack of originality.
Why did I choose Everest as my narrative device? Because it was there (and so it begins…)
Altrincham (and surrounding areas) recently welcomed Kathmandu Kitchen to the culinary stretch that is the bottom of Ashley Road. Its name taken from the capital, the restaurant boasts a menu of contemporary Nepalese fare and prides itself on healthy, freshly cooked cuisine.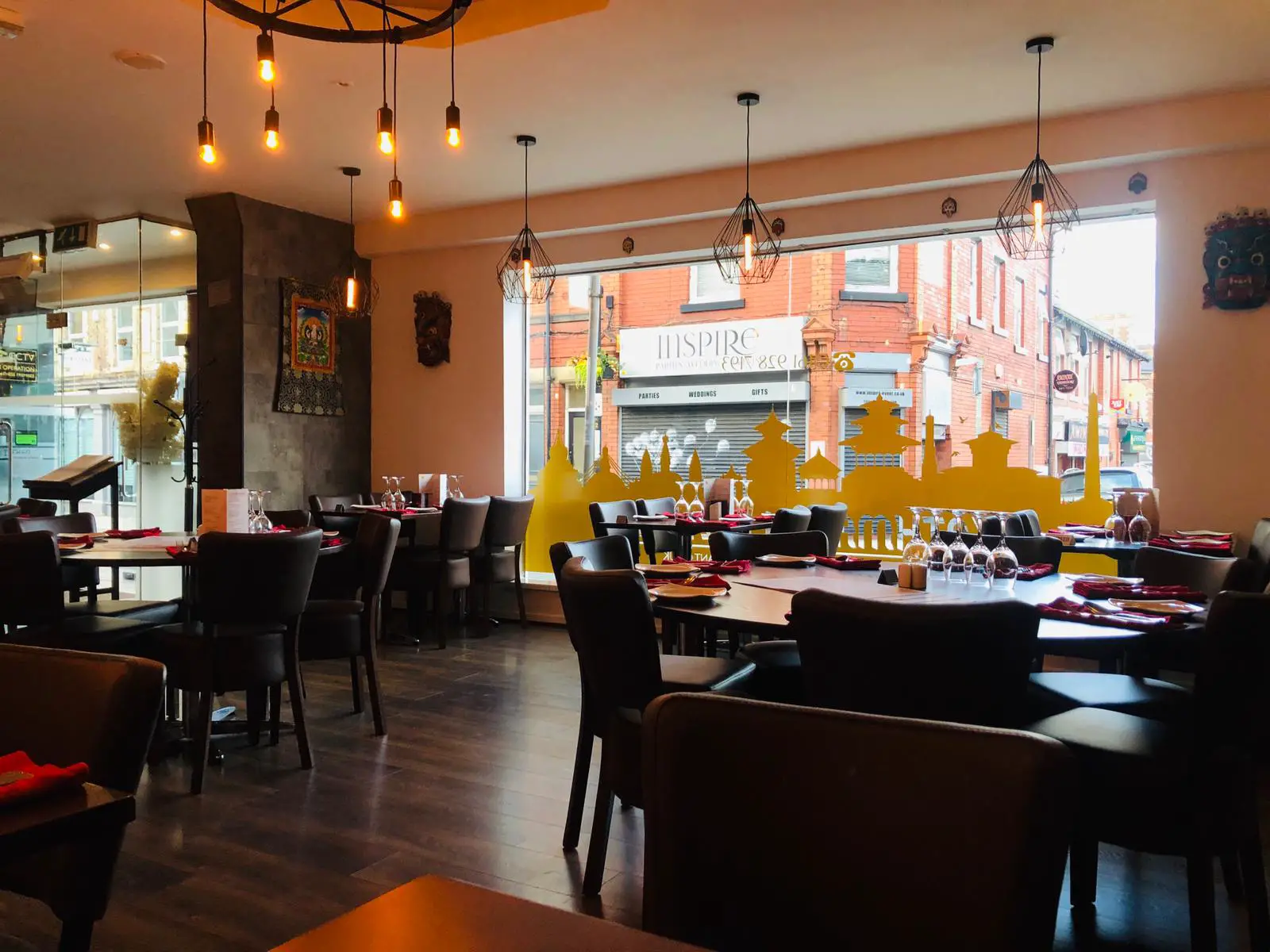 Diners can choose from a range of dishes which while seemingly following a familiar southern Asian theme, are steeped in Nepalese gastronomic tradition, favouring lighter ingredients such as pulses, pickled ingredients and salads alongside staples such as chilli, coriander and tandoor spices.
To start, we chose the MO:MO and the Chhwela Wochha; both dishes, we're told by our charming host (he himself from Kathmandu), which are very popular in Nepal and can be found in most restaurants in the country.
We soon see why.
MO:MO are delicious little steamed dumplings, stuffed with minced chicken and served with a salad and sesame and tomato chutney. Sometimes credited as being a purely Nepalese dish, our host tells us that the dish actually originated in Tibet. As Nepalese business men travelled to Tibet to trade spices, so impressed were they by their discovery of this tasty dish, they brought a bit of Tibetan influence back home to Nepal with them. If they were all like the ones served to us, this makes perfect sense.
The Chhwela Wochha (I'm so pleased that Altrincham Today is in print and online rather than a podcast – my writing of this is much better than my pronunciation) brings the barbeque to the table. Spiced lamb pieces are served on a pulse lentil pancake – this is the 'wochha' – with all credit going solely to Nepal for this dish. The pancake was fluffy and light, the lamb (the dish can alternatively be cooked with chicken) highly flavoursome, infused by Nepalese spices.
To continue the Mount Everest analogy (yes, it's back), having left base camp, we had already made excellent progress on our culinary journey as we headed with vigour to our next stage, the mains.
My plus 1 ordered the Dal-Bhat – which came highly recommended and, to plagiarise the menu heavily, is arguably the most famous food in Nepal, and such a staple there that locals eat it twice a day. The dish is made up of Dal (lentils), Bhat (rice), Tarkari (seasonal vegetables), Achar (home-made pickle) curry, roti and salad. Served with a choice of fish, lamb or chicken, we chose the latter.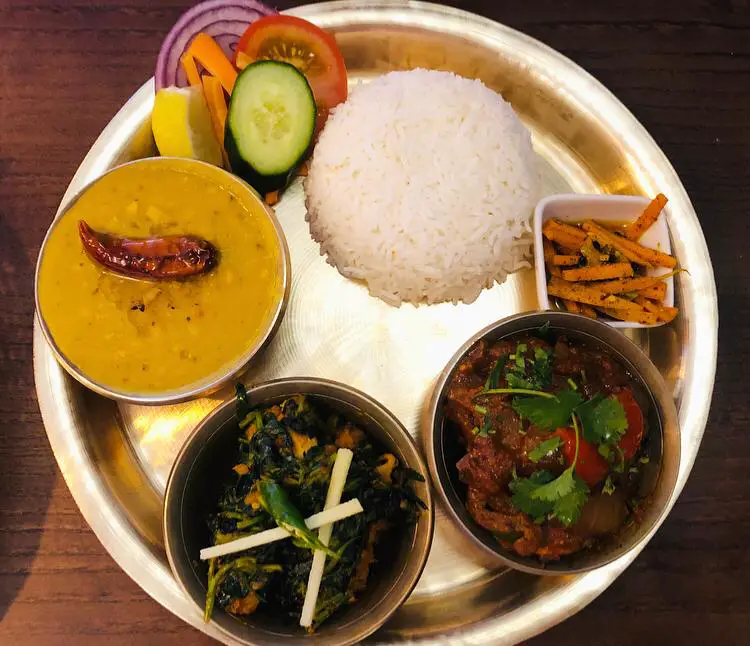 All separate components provided a happy variation but complemented each other perfectly. Each was well spiced but not hot enough to detract from the flavours, and the chicken was tender and cooked to perfection.
For myself, the Kathmandu noodles with prawns. On the menu, 'chow mein' is offered up as a description but based on my experience of chow mein in a Chinese sense, I found this dish to be altogether more flavoursome, complex and plentiful. The noodles thick, the 'sauce' rich (but not overwhelmingly so), and the added ingredients including red onion, peas and chilli a nice mix of bedfellows to the generous serving of prawns.
To pluck an example out of thin air (allusion to high altitude not actually intended), whilst some may harbour goals such as, say, scaling the highest mountain above sea level, my life's mission is somewhat more simple. Never let a wonderful plate of food go unfinished.
However, as we reached the peak of our dining experience, the bountiful portions were proving something of a Himalayan task, and there were moments when I faltered, self-doubt creeping in. On the one hand my appetite was happily satisfied yet how would I live with myself letting the remainder of the dish be taken away. Eat me or lose me forever, it cried.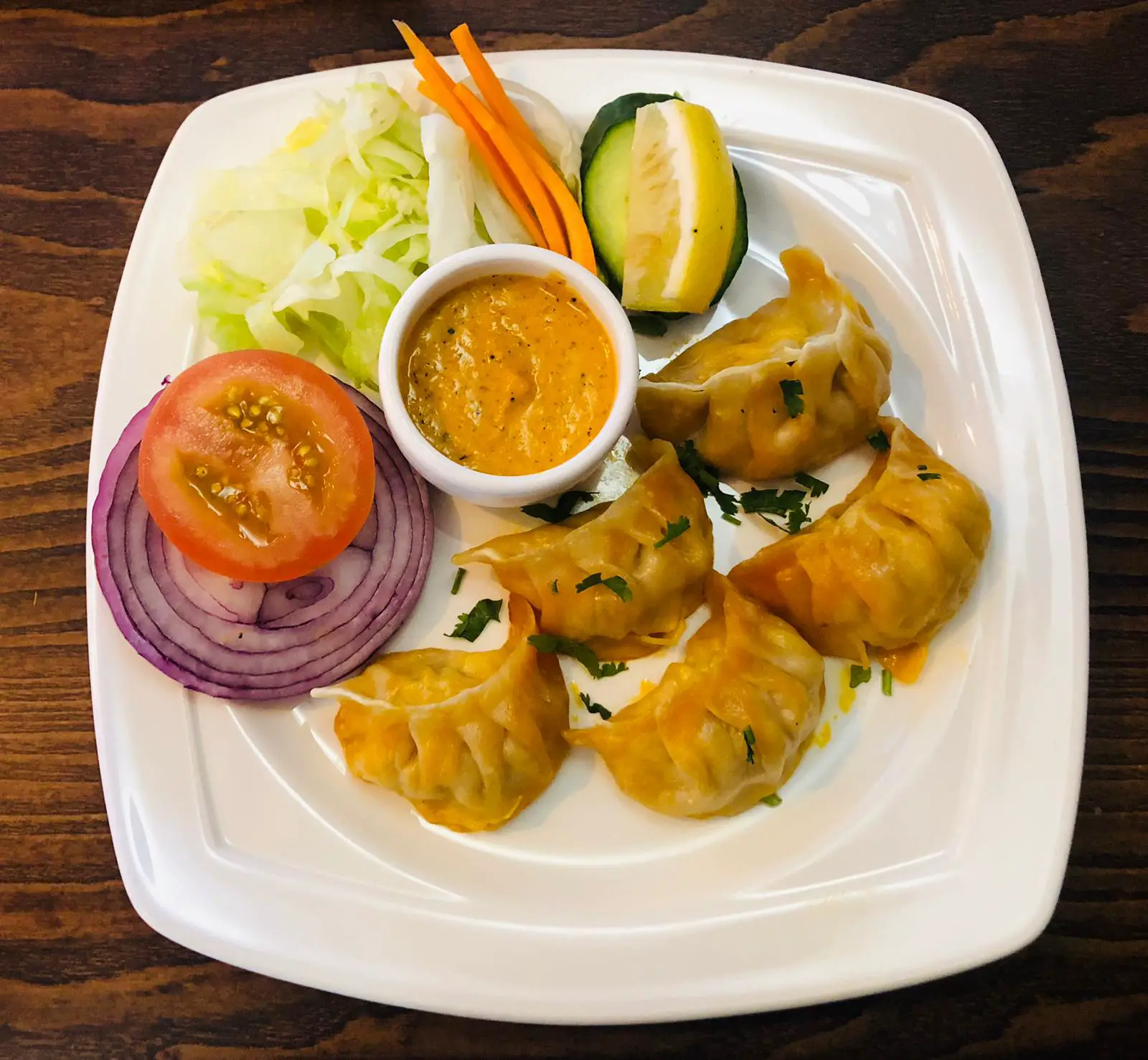 Luckily our metaphorical Sherpa, the takeaway bag, came to my rescue, and assisted me in taking the rest of the dish away to enjoy at home.
A pun-obsessed writer might finish this review by highly recommending this wonderfully fine restaurant as the place to go when you want 'summit to eat'.
But that writer (yes, I mean me) wouldn't want a barely acceptable play on words to minimise or in any way detract from what is a strong recommendation for a restaurant which serves deliciously authentic dishes in a stylish setting, with a service that is attentive, knowledgeable and passionate to boot.
To accomplish enjoyment from dining at Kathmandu Kitchen will certainly prove no challenge, but it will leave one with a great sense of achievement and satisfaction.
Kathmandu Kitchen, 24-26 Ashley Rd, Altrincham WA14 2DW. Call 0161 928 7193 for reservations and takeaway orders, or book online here.
Comments