A poor performance from Altrincham resulted in defeat against full-time Bromley FC on Tuesday evening.
Ebullient from two consecutive victories against Chesterfield and Boreham Wood, the Robins were in prime position to capitalise on their recent form. "We felt they were really there for us to go and beat after that great performance at the weekend," said Parkinson.
Nevertheless, it was the visitors who started the superior of the two sides – pressing high up the pitch and contesting every loose ball. And just after three minutes, Bromley found themselves in front.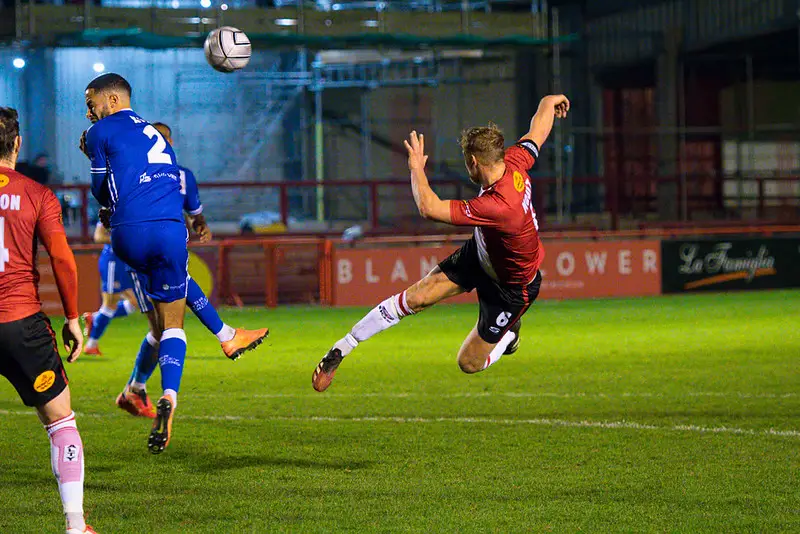 Hackett-Fairchild, who continued to look dangerous for the away side all evening, darted into the box with malice. The left-midfielder cut the ball back across goal to find Alabi, who from inside the six-yard box, finished accordingly.
"[We conceded] a sloppy goal, and if we don't concede that then we come away with a point on a sloppy performance," added Parkinson.
Rather than a rallying effect, the goal enfeebled the part-timers. "I've come out and defended the lads when I thought we've played well but we didn't play well tonight," said Parkinson.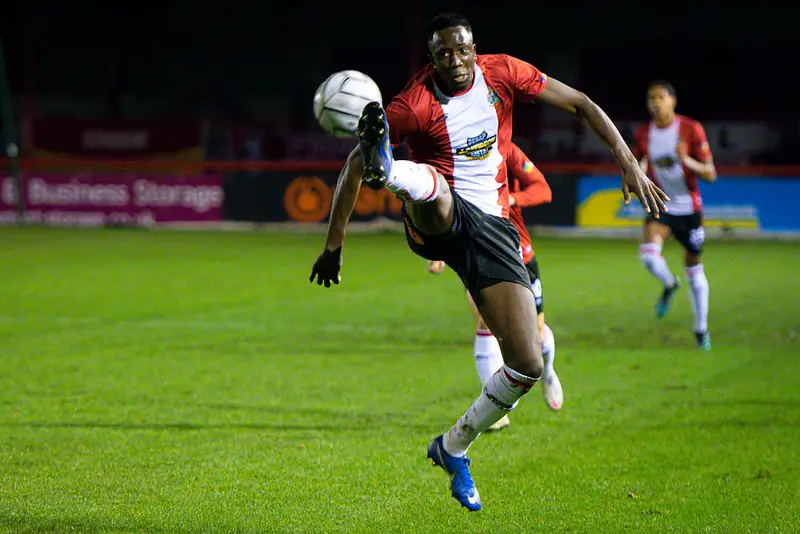 Chances came at a premium for both sides, with Altrincham's biggest opportunity coming midway through the first-half. Kosylo immediately relayed Thompson's longball to Adarabioyo, which caught the Bromley defence off-guard and found the Altrincham forward in a goal-scoring position.
"[It was a] difficult one for Fizz to take over his shoulder. But again, that's a goal-scoring opportunity," added Parkinson.
Following the interval, Altrincham almost found themselves two down, had Bromley's goal not been given as offside. Once Billy Bingham struck the ball from outside the box, the linesman deemed another Bromley player, who was in an offside position, to have impeded Thompson's vision.
"[It was a] lifeline by the referee when they disallowed the goal, but we just didn't look like we had the energy or the quality," said Parkinson.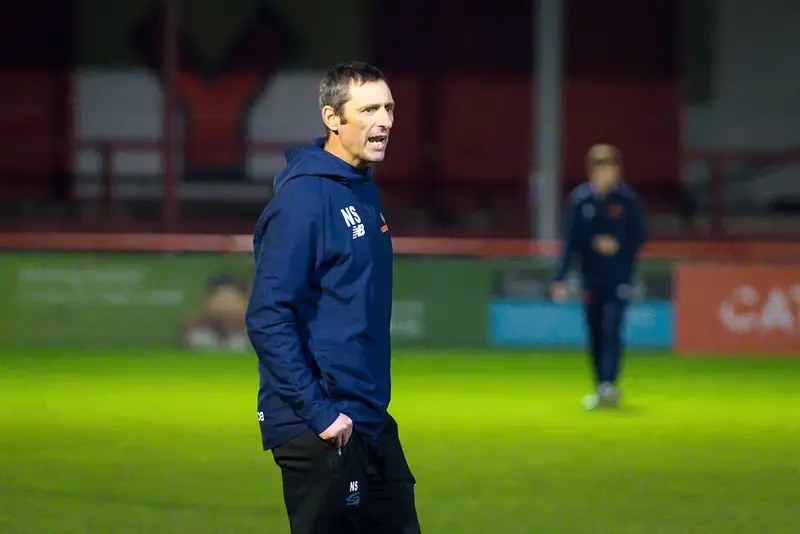 Altrincham were even offered life support in the 67th minute, when without hesitation, the referee sent Ben Williamson off for a late challenge on Altrincham's Sass-Davies. But no remedy could recover Altrincham from their ailing performance.
"We were not at our levels and I told the lads that. I don't think there's one person that's come out with any credit there," added Parkinson.
The Robins lacked the energy to break the ten-men down, who limited the home side to shots from a distance.
In the dying embers of the game, Matty Kosylo's sending off vanquished any remaining hope of rescuing a point for Altrincham. His challenge on the far side of the pitch was alleged to have been reckless by the referee. "I thought both red cards were harsh… extremely harsh red on Matty Kosylo," stated Parkinson.
Parkinson was critical of the Robins' performance, but as usual he tried to look at the positives. "[I] always try and grasp on to a positive… [and] when we're below par against a full-time outfit, I wouldn't say we got blown away."
Altrincham's next encounter is once again at the J. Davidson Stadium today, where they will take on in-form Maidenhead United. Unbeaten in their previous seven, Maidenhead are another tough ask for the Robins. But as the management ceaselessly remind us, they are never scared of a challenge.
Photos: Michael Ripley
Comments