Altrincham Football Club are planning to revive their season against King's Lynn Town on Tuesday night, after a 1-0 loss to Dagenham and Redbridge marked the Robins' seventh defeat in ten games.
"Every game is pretty tight in this league; we're falling the wrong side of too many of the tight games," said Altrincham assistant manager, Neil Sorvel.
During Saturday's encounter both sides, particularly in the opening 45 minutes, found it difficult to control possession and lacked any real cutting edge in attack.
"I didn't think we started particularly well. I thought they were the better side," said Sorvel.
He added: "They settled better for 15 minutes, but I thought we had a good spell for 15 to 20 minutes in the middle of the first half."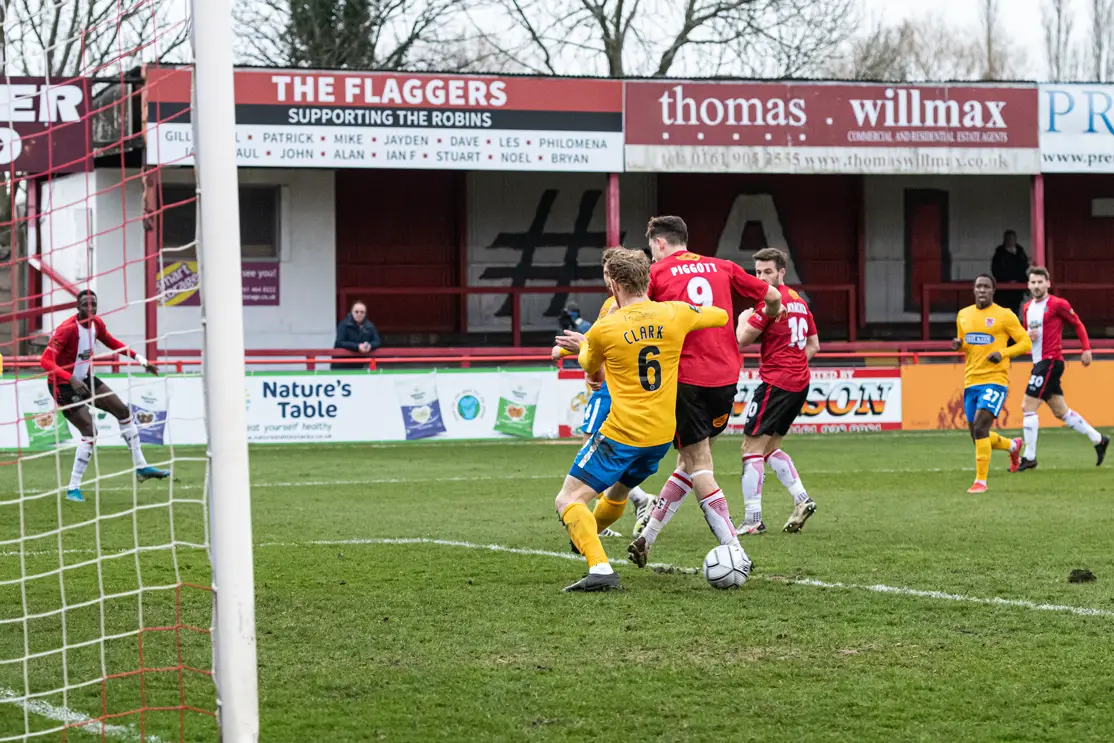 The home side's best opportunity came midway through the first half, when Ryan Colclough's looping header on the left-hand side of the box lobbed goalkeeper Elliot Justham and forced the visitors into a goal line clearance.
"We got in some good positions in the final third, with enough balls flashing across the box," said Sorvel. "Have we done enough to win it by working the keeper? Probably not."
The game looked like it was heading for a stalemate until Will Wright ended the impasse on 79 minutes. His deft free kick from 25 yards nestled into the top right-hand corner, giving Tony Thompson no chance.
"To lose it at the other end was harsh and we didn't deserve it," said Sorvel. "A point was the least we deserved."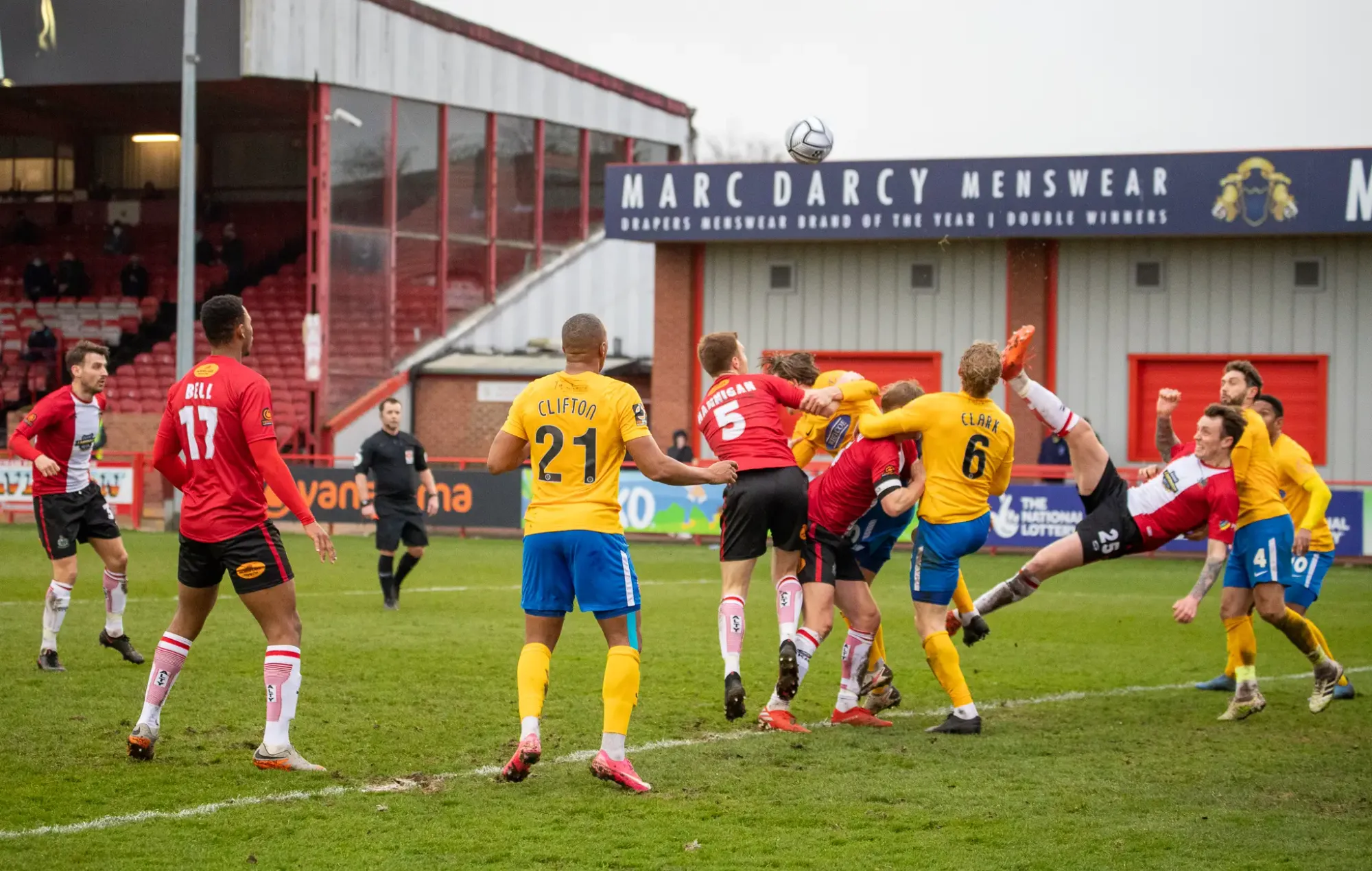 In his post-match interview, Sorvel attributed his side's drop in form to the lack of attacking threat within the Altrincham side.
"We've not scored enough goals in general across the course of the season to win enough games to be up and around the play-off spots," stated Sorvel.
He added: "The lads have done well across the season and adapted to the level but it's that little bit of cutting edge and being clinical that is costing us points."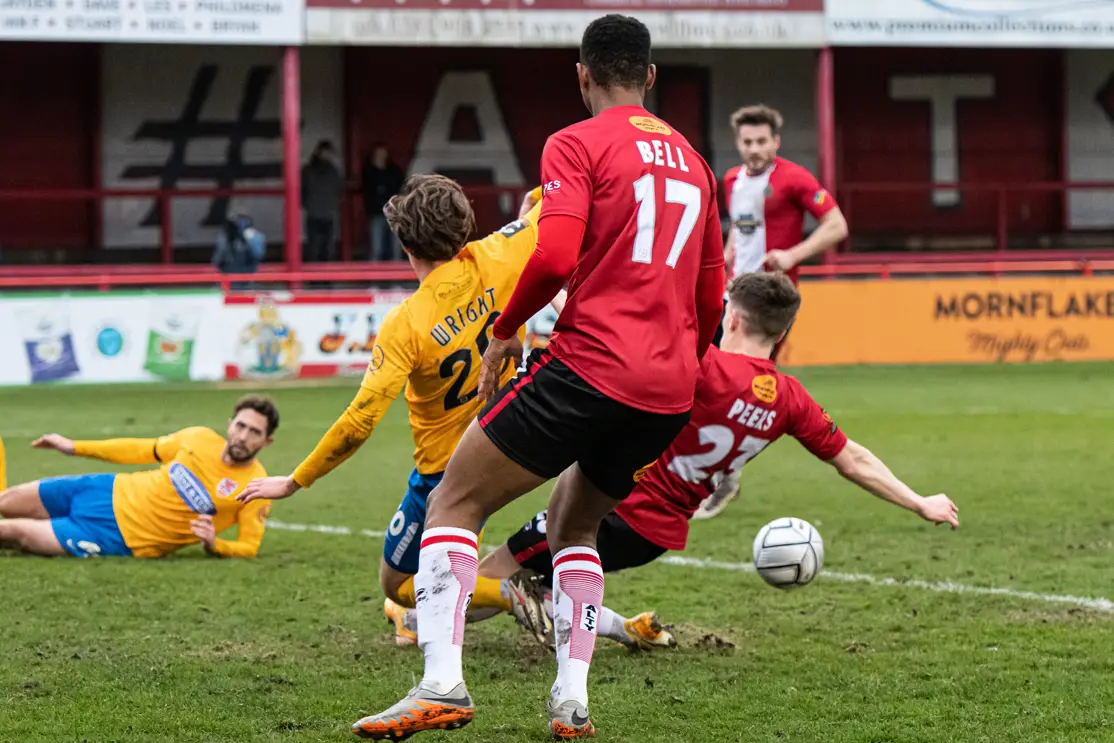 Altrincham's poor form and sinking league position makes Tuesday night's fixture all the more critical.
Fortunately for the Robins, their upcoming opponents are also struggling for results. King's Lynn are without a win in seven games and sit third from bottom in the National League table.
Sorvel is wary of how crucial Tuesday's fixture is for the Robins, and promised fans that they are doing all they can to reverse their plight in form.
Photos: Mike Ripley and Jonathan Moore
Comments