The weather may have ruined the cricket at Old Trafford this weekend, but no amount of rain at Timperley Lacrosse Club could keep some international lacrosse stars from inspiring the next generation of young players.
Local youngsters, aged 4 to 11, braved the elements to meet men's and women's internationals from England, Scotland and Wales as part of the club's Starter Lacrosse Programme.
The men have recently returned from the World Games in San Diego and the women played at the Under-21 European Championships in Prague, where England came out victorious.
The children got the chance to meet the players, learn about the differences between the men's and women's games, and ask questions about how the players developed into players selected to represent their countries.
The children then got to play against the internationals and their parents in a series of games that no amount of rain could prevent.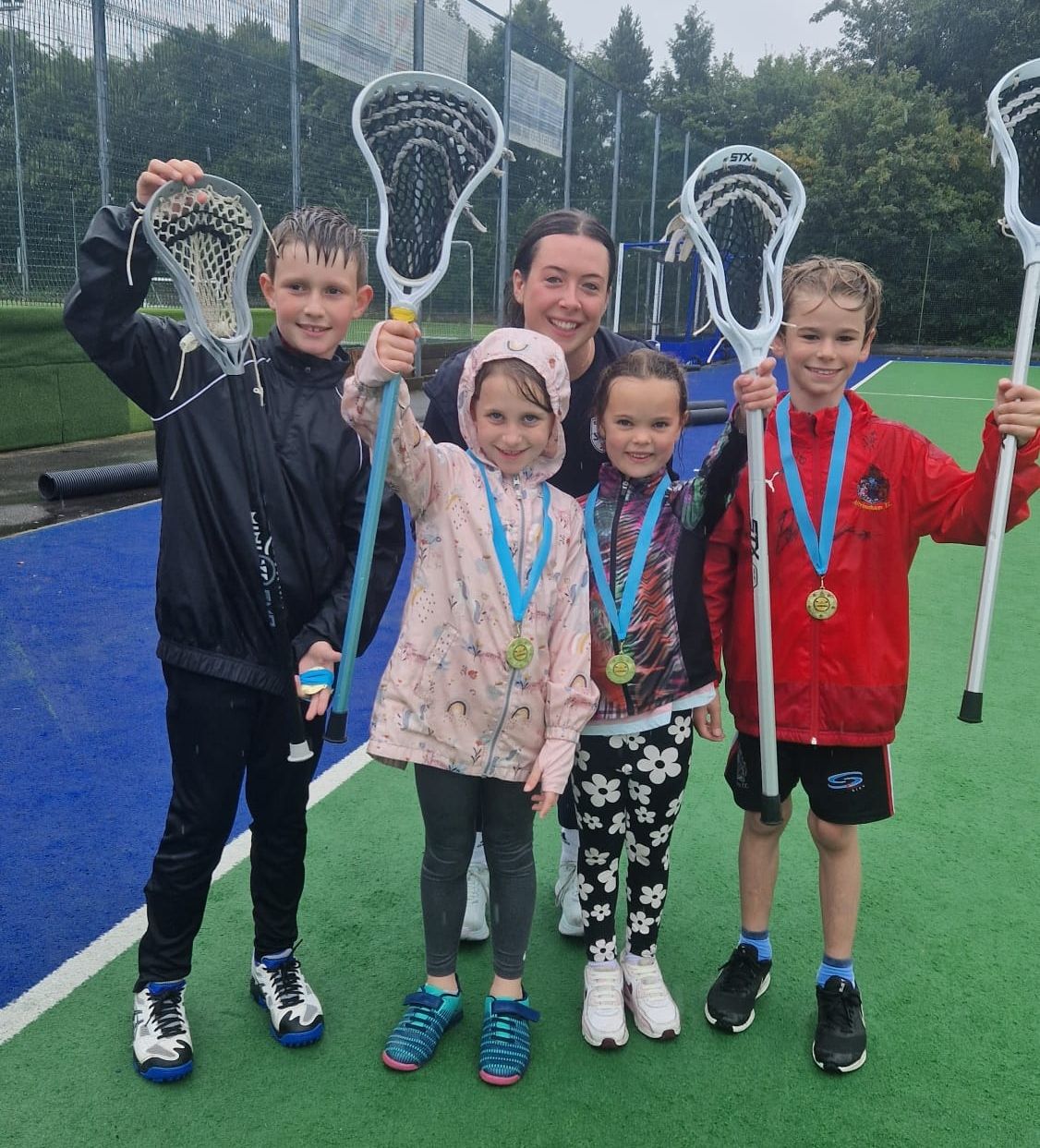 The star of the day was England Under-21 captain and Timperley local Ana Green, who lifted the European Championship trophy just two weeks ago and made the tournament All Star team.
Ana, who began playing as a youngster at Timperley as part of the very same starter programme, said: "It was an honour to play for England in Prague and such an incredible experience to win the tournament.
"I started at the very same starter sessions at Timperley Lacrosse Club so it's wonderful to come back and hopefully inspire another generation to fall in love with the game."
Timperley Lacrosse Club Chairman Phil Hartley added: "What a morning! Our club is all about growing the game, so I'm so happy our international players came out in force to meet the youngsters. Seeing the smiles on their faces was a delight. I've no doubt we've got future international stars running around on our astroturf every Saturday morning!"
The day was part of Timperley Lacrosse Club's Starter Programme, aimed at all children aged from 4 to 11. Sessions are currently free to all. To express interest, please email the club secretary at timplaxsec@gmail.com.
Comments