A schoolgirl from Altrincham is a Wimbledon champion - at the age of just 14.
Susanna Thompson, who attends Altrincham Grammar School for Girls, reached the national finals of the Play Your Way to Wimbledon event, powered by Vodafone – the largest individual mass participation tennis competition in the UK.
Thousands of under-14 and under-18 players took part in the qualifying stages this year, leading to county and regional finals in June and July, with the winners progressing to the national finals on Wimbledon's Aorangi Courts earlier this month.
Thompson finished the group stages undefeated and went on to seal tournament glory after Gabby Read retired hurt in the final.
She said: "It's unfortunate to end the way it did. I feel like I have gradually gotten a bit better, I've had to up my level playing against better opponents.
"I had fun and with people cheering for me, it made me feel really good about myself.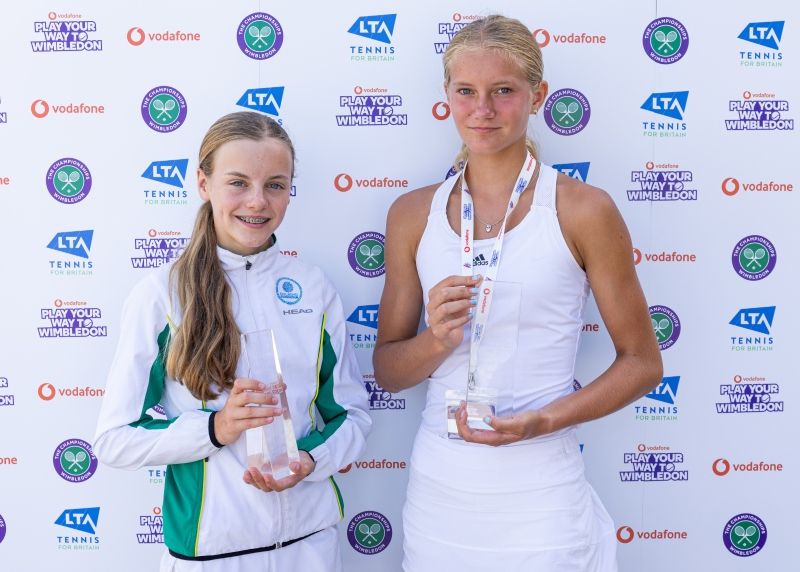 "It feels great to have made it this far, I felt relaxed having made it into the later rounds, it's not as much pressure. Before I hadn't really heard of many of the players so wasn't sure what to expect.
"It's been amazing, especially the first day walking in and seeing Centre Court."
The competition looks to inspire the next generation of tennis talent; allowing junior players to follow in the footsteps of their heroes and compete for a chance to play on Wimbledon's iconic courts.
Formerly known as the Road to Wimbledon, the competition launched in March and is delivered in partnership by the LTA, The All England Lawn Tennis Club, and Vodafone.
This year's tournament will deliver over 10,000 playing opportunities across singles and doubles competitions in 800 venues.
Former British No.1 Laura Robson was in attendance to cheer on the youngsters at SW19 and offer her experience and advice.
Play Your Way to Wimbledon, powered by Vodafone, is the UK's largest individual mass participation tennis competition. The All England Club and LTA are proud to partner with Vodafone to expand the competition to more players in 2023 with an Adult Doubles pathway, alongside Visual Impairment, Learning Disability and Wheelchair tennis categories.
Comments