Robins assistant boss Neil Sorvel was talking to Tom Scotson…
Football behind closed doors has often been a humdrum and drab affair. Our five-goal thriller against local rivals Chester in the Vanarama National League play-offs was anything but that.
Although we tried to prepare ourselves for a game of this importance, I was apprehensive about going into it without having played competitive football for over four months.
The only time the players would have experienced being out of the game for this long would have been if they had suffered a serious injury at some point in their careers.
What made the experience even more alien was that our fans were absent from The J Davidson Stadium. The usual energetic atmosphere was replaced with an eerie feel.
So, to have started the game like we did, with such pace and ardour, was incredibly promising. We have often been criticised for starting too slowly after long breaks, but today I do not think you could use that same critique.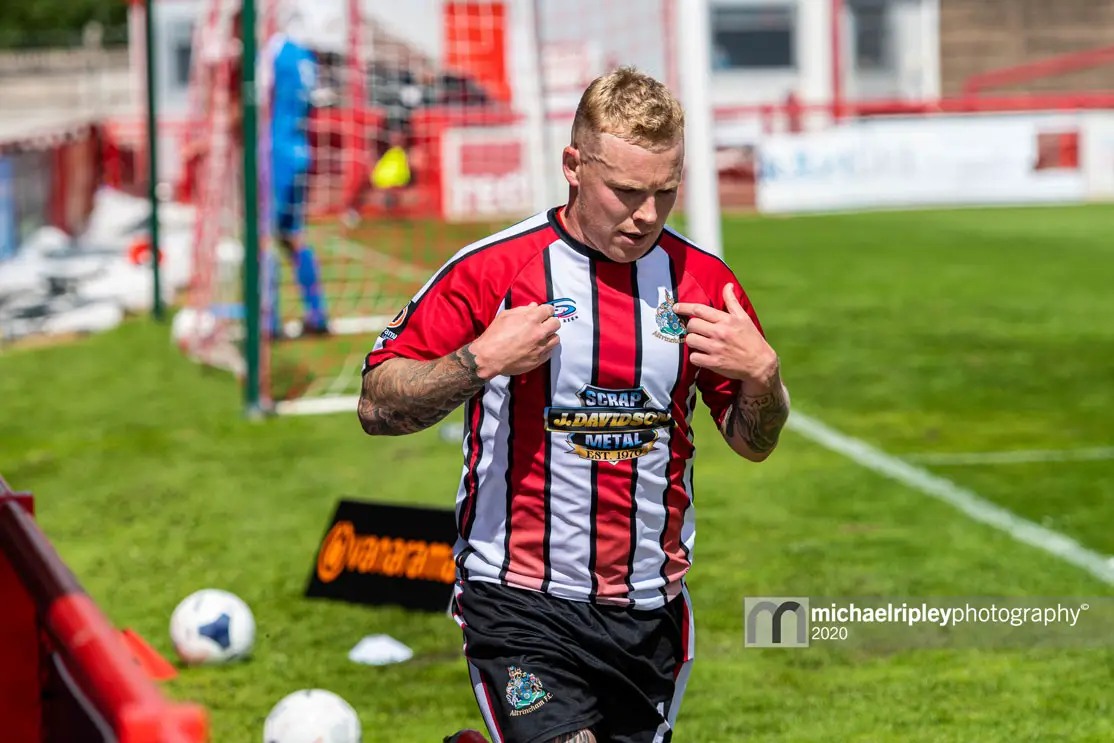 Within the first five minutes, Josh Hancock's wonderful free-kick was tipped on to the bar by Louis Gray, Chester's goalkeeper.
Ten minutes later, Dan Mooney missed an excellent chance to put us ahead, after a stray pass from one of Chester's defenders put him one-on-one with Gray, only for Chester's number one to make a fine save.
Eventually, however, our pressure paid off, when after 34 minutes, Hancock's 25-yard strike rustled the back of the net.
Chester had their moments. Our keeper, Tony Thompson, was forced to make a few excellent saves, particularly just before half-time when he tipped Simon Grand's header over the bar from a long throw-in.
Ultimately, what changed the dynamic of the game was a major incident early on in the second half, when John Johnston, a former Altrincham FC player and fans' favourite, was sent off after he brought down Dan Mooney in the box.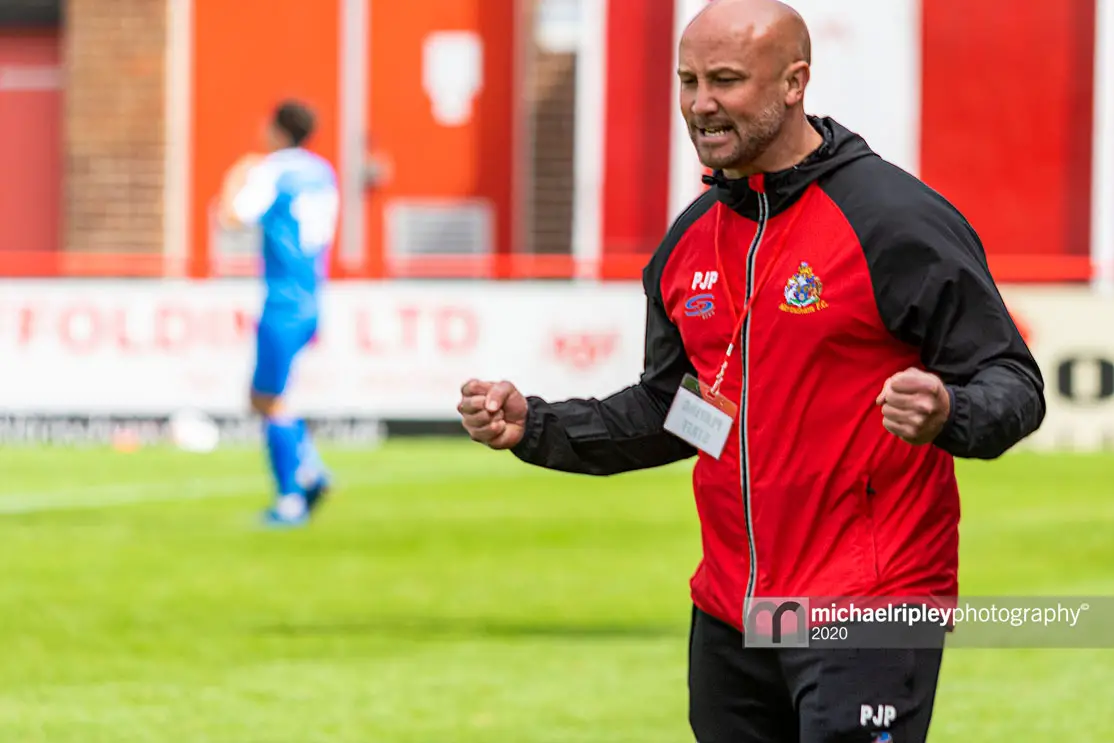 From our perspective, Johnston gave the referee a simple decision; you cannot bring a player down in a clear and obvious goalscoring position and hope to emerge unscathed. That shouldn't detract from the exquisite build-up play that led to the penalty. It was Jordan Hulme's sublime pass that picked out Dan and gave him a clear run on goal.
After the red card and penalty conversion by Elliott Durrell, we felt and looked comfortable. But shortly after our third goal, another by Elliott, Chester managed to get back into the game.
We clumsily gave possession away for Chester's first goal. And their second goal, although not an obvious mistake, should have been prevented.
More importantly, though, we cannot dwell on that temporary lapse in concentration – we are delighted to be through to the semi-finals of the play-offs.
Crucially, we must now focus on our upcoming game at York, who are a completely different challenge and outfit. But hopefully, having acclimatised to the new atmosphere and having a game under our belts, it will play to our advantage.
Comments