Robins boss Phil Parkinson talks to Tom Scotson ahead of today's crucial game at York City…
Even when you win in football you are often susceptible to focus on the negatives. We can dwell on the failures and blow the mistakes out of proportion. Our play-off eliminator game against Chester FC was a perfect example of this.
For 60 minutes we managed to outperform Chester FC, one of the best teams in the Vanarama National League North. Our critics, however, tended to focus on the few interludes where we lost our concentration and subsequently made errors that led to their two goals.
What is more important, however, is that after out-competing a strong Chester side for large swathes of the game, we are through and into the semi-finals of the play-offs.
Of course, as we move forward there are areas that I would like to address, and in-turn eradicate the slip-ups. After a four-month hiatus without competitive football mistakes are to be expected after going straight into a game of that scale and importance following a lengthy lay-off.
Watch highlights of last Sunday's win over Chester:
But whatever my emotions are, we must look forward and focus on our next and very different challenge. Last Sunday in our play-off eliminator the onus was on our shoulders as we were expected to win. Against York City, however, the pressure is firmly on them.
York finished higher in the league than us, are a full-time outfit, an experienced side, and this season were arguably the best team in the division. We are therefore going to need all the good fortune we can get.
Although being the underdog can be psychologically daunting, after having won at Bootham Crescent (York City's home ground) three times in just over a year, we know that we are capable of rising to the challenge and getting a result.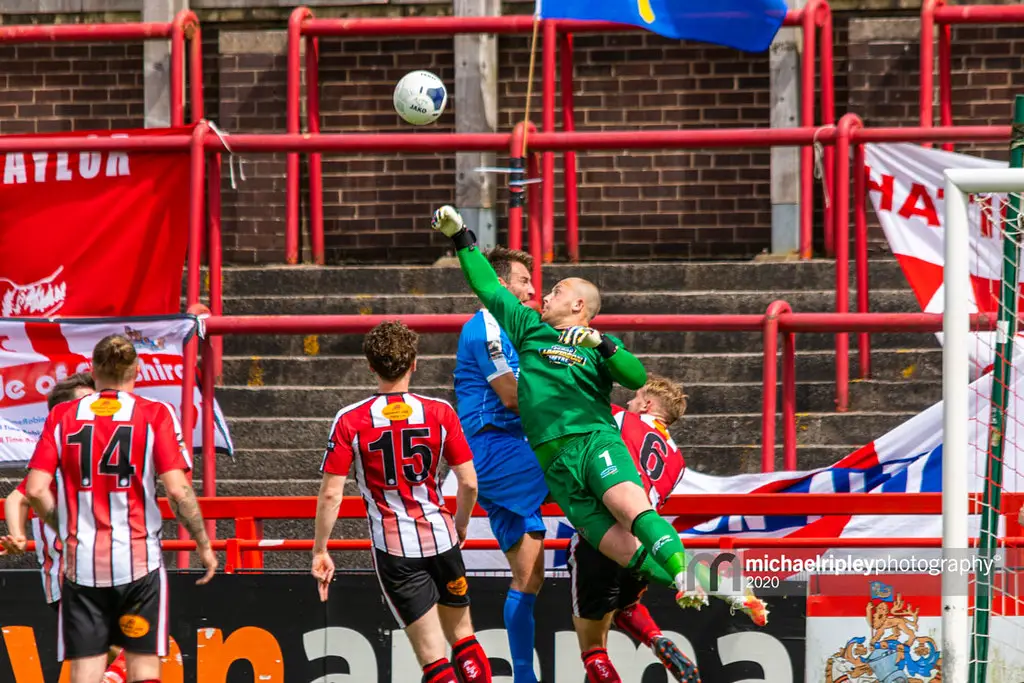 As well as previous form there are a number of different circumstances and strengths that we can use to our advantage. The game against Chester helped us adapt to the intensity and determination needed to win in a game of this calibre. And in contrast to the play-offs last year, the players have had six days to recuperate, rather than last season where we had a mere three to regain our energies against Chorley.
In addition, our players are fighting fit and match-ready. I was particularly impressed with Dan Mooney and Connor Hampson on Sunday, who both looked in unbelievable condition. With the extra substitutions as well, we can use the breadth of talent within our squad.
We can also make the new atmosphere play to our advantage too. Although we missed our fans on Saturday, our plan is not dependent on the mood of the crowd: our game is centred around thinking things through rather than the raw feelings.
On Saturday we face a choice: a chance in the final or an end to the season. If we give the semi-final everything and are beaten, I will have to take it on the chin. But if we play to the level that I know we can, we have a fantastic opportunity to progress in this competition.
Photos: Michael Ripley
Comments