The annual Harfest music festival will return to Altrincham later this month and the full line-up has just been announced.
The stages are set to welcome acts including 6 Music DJ Mark Radcliffe's Galleon Blast, Victor and Kyla Brox, Gondwana Records Caoilfhionn Rose, Liberty Ship, Gypsies of Bohemia, Gideon Conn, South Island Sun, Martin Connor & The Soul Apostles and many more.
The event will last from Friday September 21st to Sunday 23rd and the music acts will be spread across the Main Stage, in New Market Square, the Stage of Straw on Shaw's Road and on the original Stage of Straw in the Covered Market.
Paid for and organised by the folks from Alty Market, Ground Control and The Music Place, the festival will be a free event that will raise funds for Reverse Rett, a UK medical research charity working to speed treatments for and cure Rett Syndrome.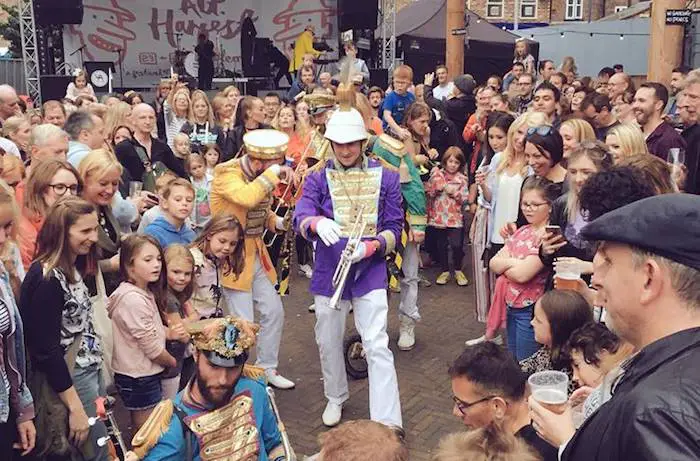 Although the music festival will be free, there are some special paid-for events that will also help fundraise, including discos, dinners, creative workshops, breakfasts, treasure hunts, and 'The Great Alty Bake Off'.
In a Facebook post, the organisers said: "Harfest 2018 kicks off this time on Friday night with the Family Funk Disco at the Cinnamon Club in Bowdon. The event will feature Clint Boon and Frisco Crabb & the Atlantic Frantics with Honest Crust on site supplying the pizzas."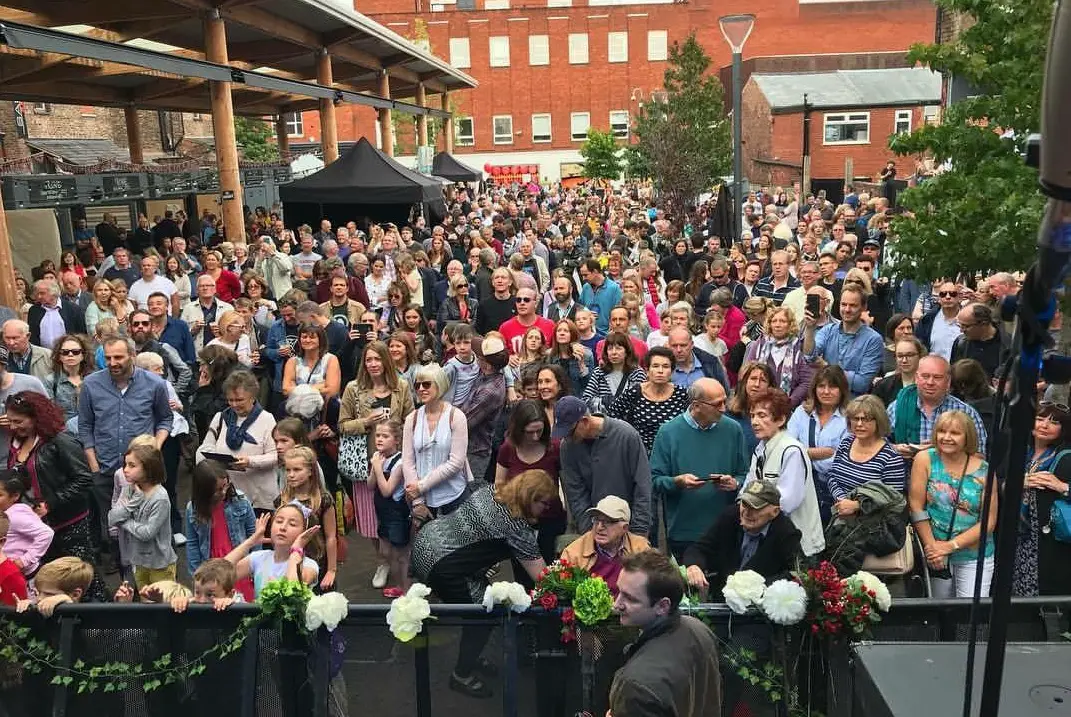 "Sunday night sees the fund-raising finale in the form of Harfest Supper which will be a slightly different this year, more relaxed and more fun, expect live music and dancing as well as great food!"
Below is the full line-up. You can now purchase tickets for all the different events here.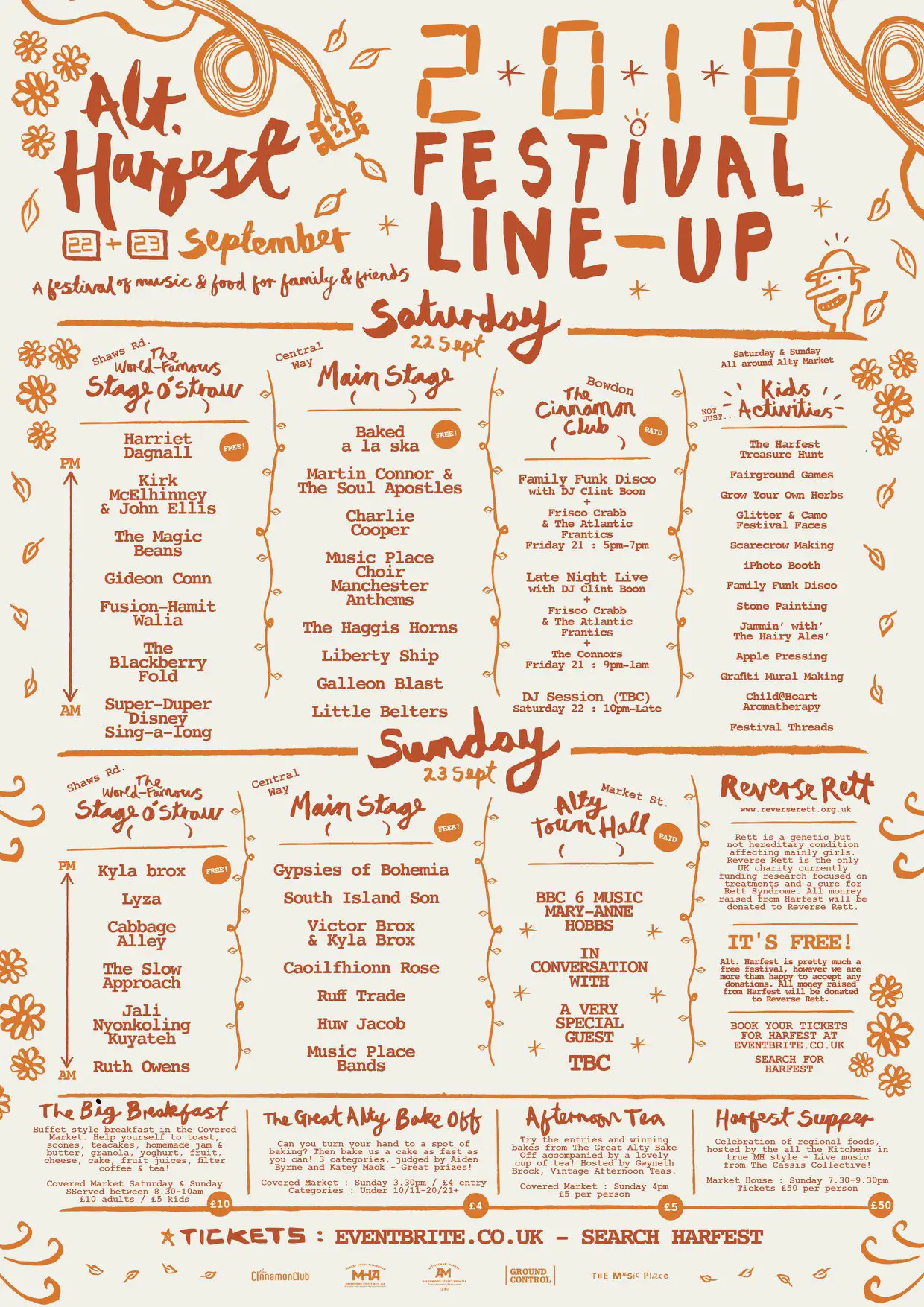 Comments