We're delighted to offer for sale a Limited Edition print of a contemporary view of Altrincham's Market Quarter.
Commissioned by Altrincham Today for the front cover of Issue 5 of our magazine, the Giclee Matt 300gsm unframed print is the work of acclaimed Hale artist Michelle Taube.
Her hugely popular and colourful style involves layering oil paints and combining with collage and photography. This particular print includes real-life local people.
*PLEASE NOTE WE HAVE SOLD OUT OF THE FIRST BATCH – MORE AVAILABLE IN 2019*
We have a run of just 100 of the prints and they are each priced £54.99 plus £5 postage and packaging.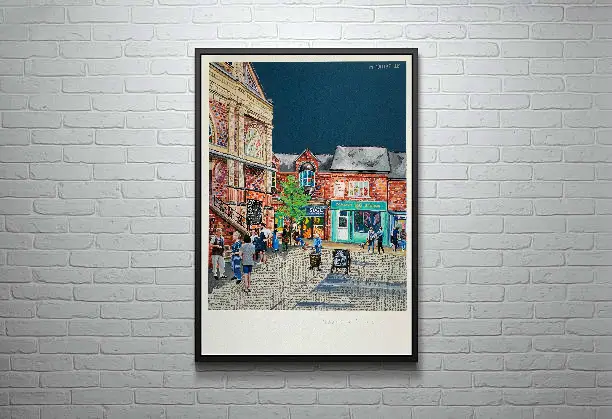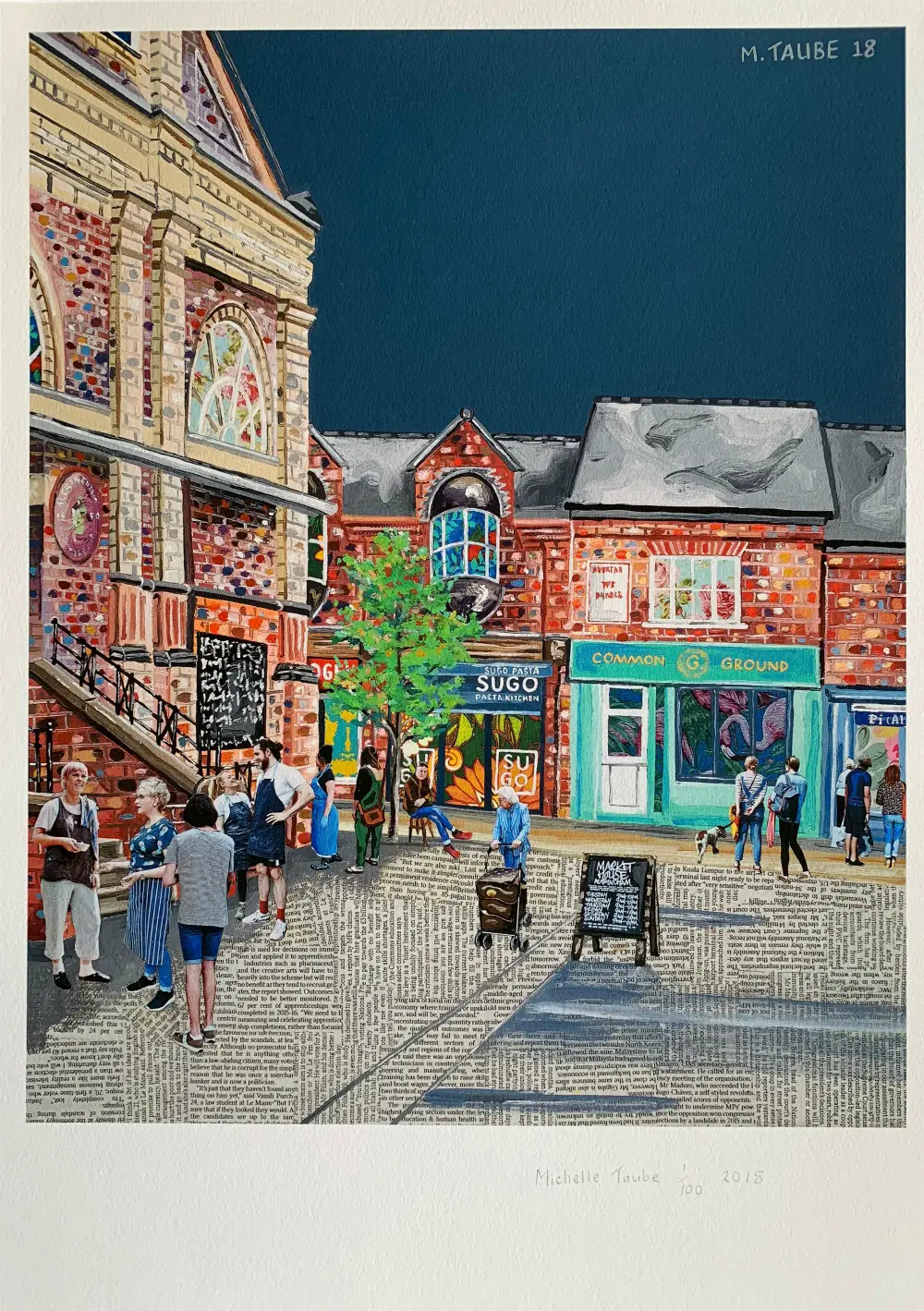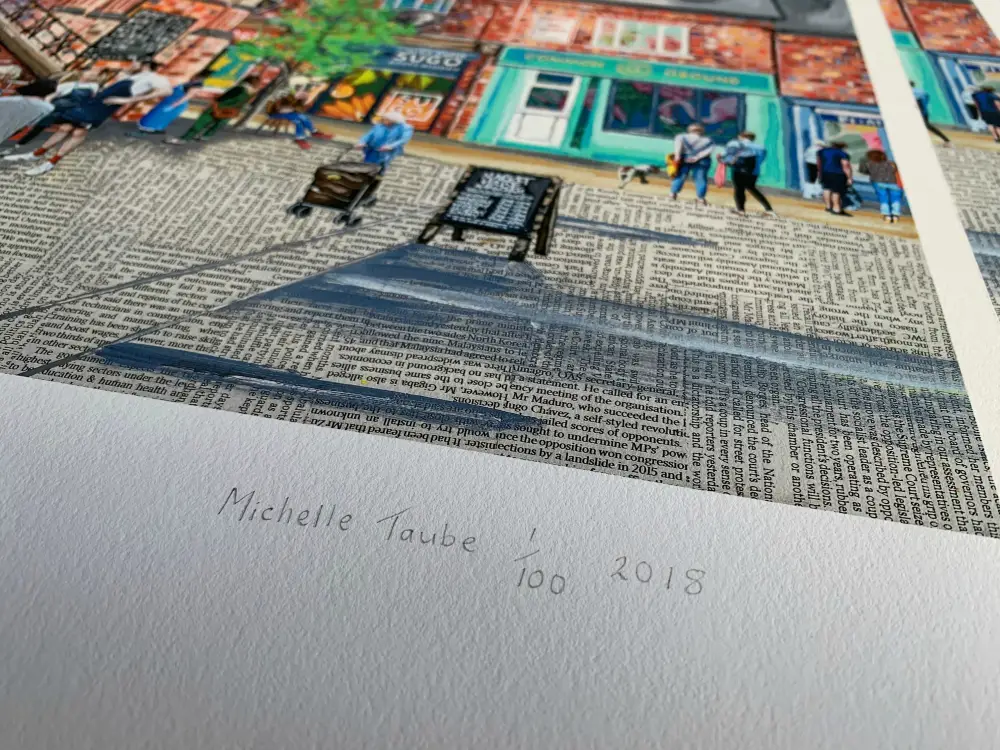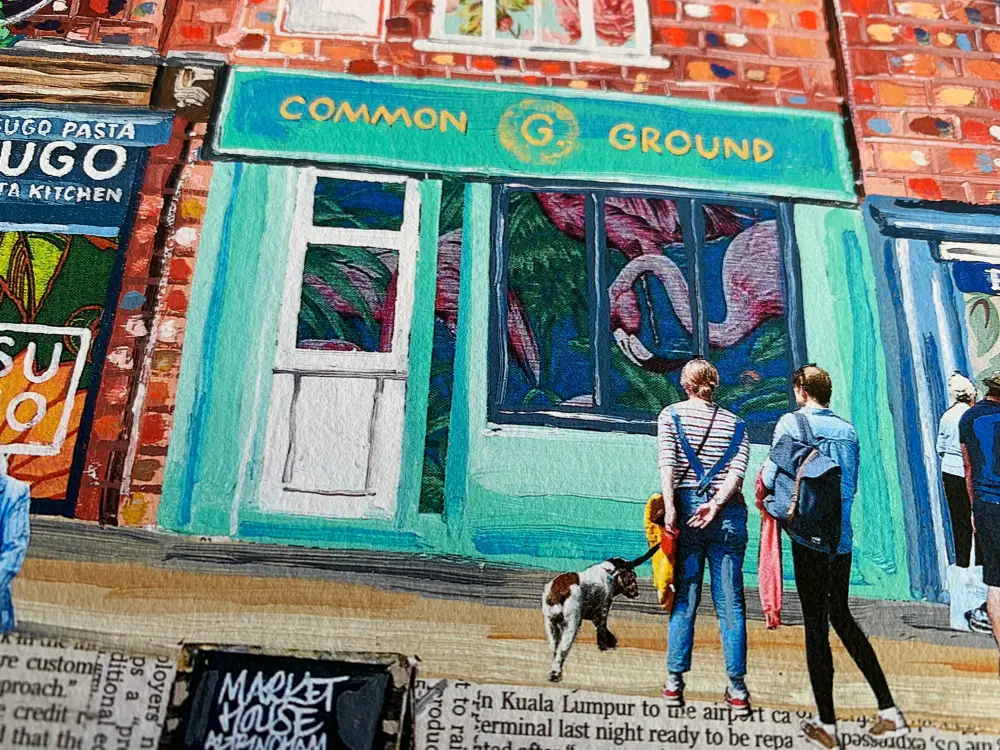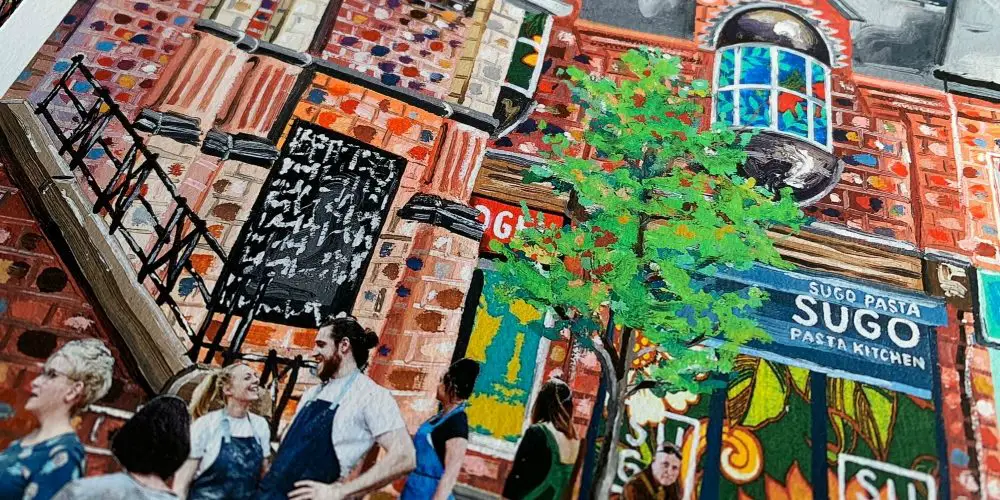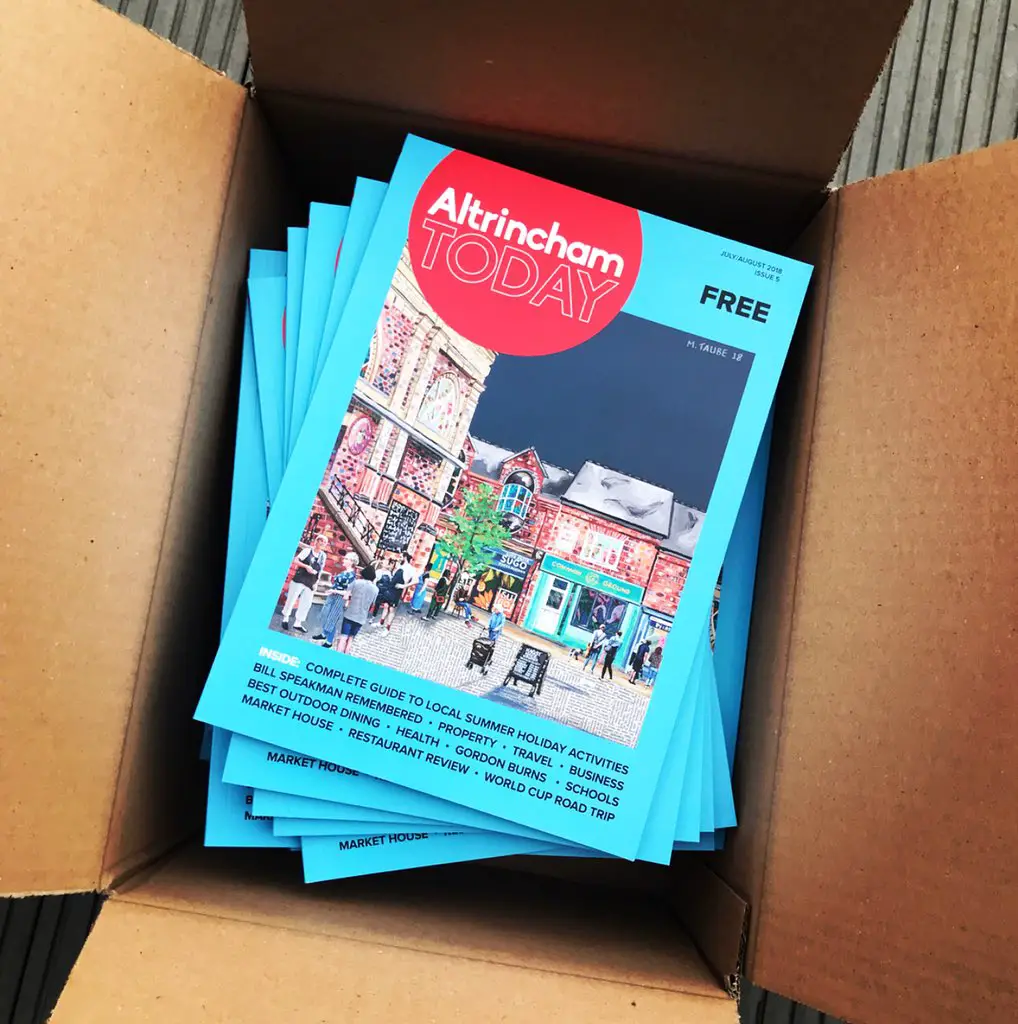 Other prints for sale
Altrincham Clock Tower – Limited Edition Riso unframed print
Artist: Alexandra Palmowski
Size: A3 (295mm x 420mm)
Each print signed and numbered by the artist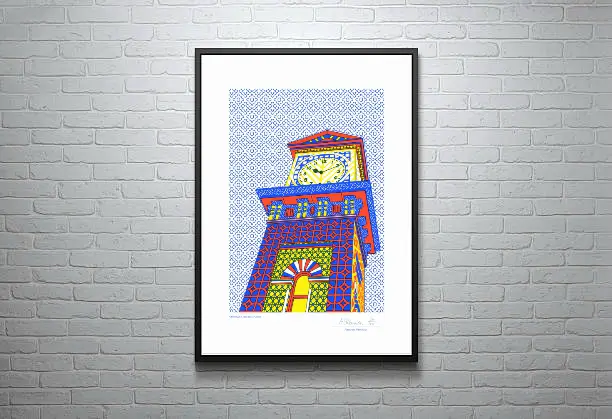 More pictures of and information about this print here
Price: £44.99 (plus £5 postage and packaging)
[9 currently left]
Delivery guaranteed within seven days

Hale Railway Station – Limited Edition Giclee Matt 300gsm unframed prints
Artist: Nicky Thompson
Size: A3 (302mm x 420mm)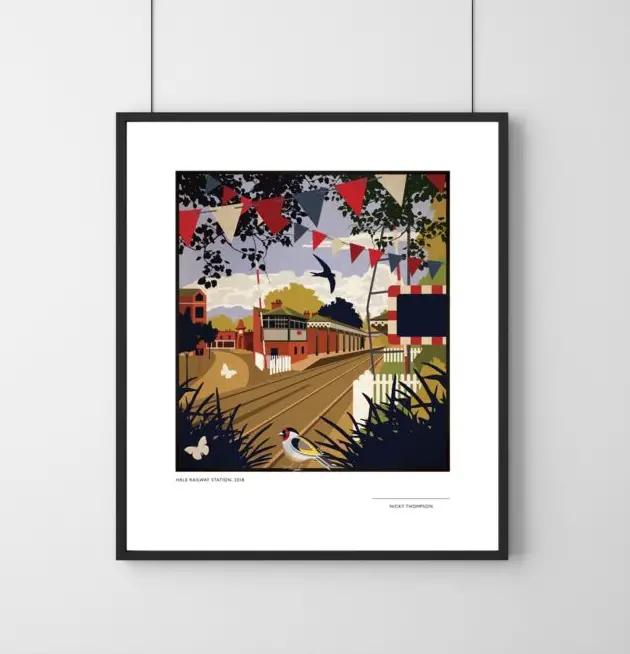 More pictures and information here
Price: £49.99 (plus £5 postage and packaging)
[4 currently left]
Delivery guaranteed within seven days

Comments