The escalating coronavirus crisis is presenting an unprecedented problem for Altrincham's local businesses.
With self-isolation and social distancing increasingly being the focus of advice for how to best slow the spread of the COVID-19 virus, many independent businesses in the Altrincham area are having to quickly adapt in order to increase their chances of survival.
This lunchtime, we took a trip around the town centre to see how four independents were facing up to the new reality – and what impact the global pandemic was having so far.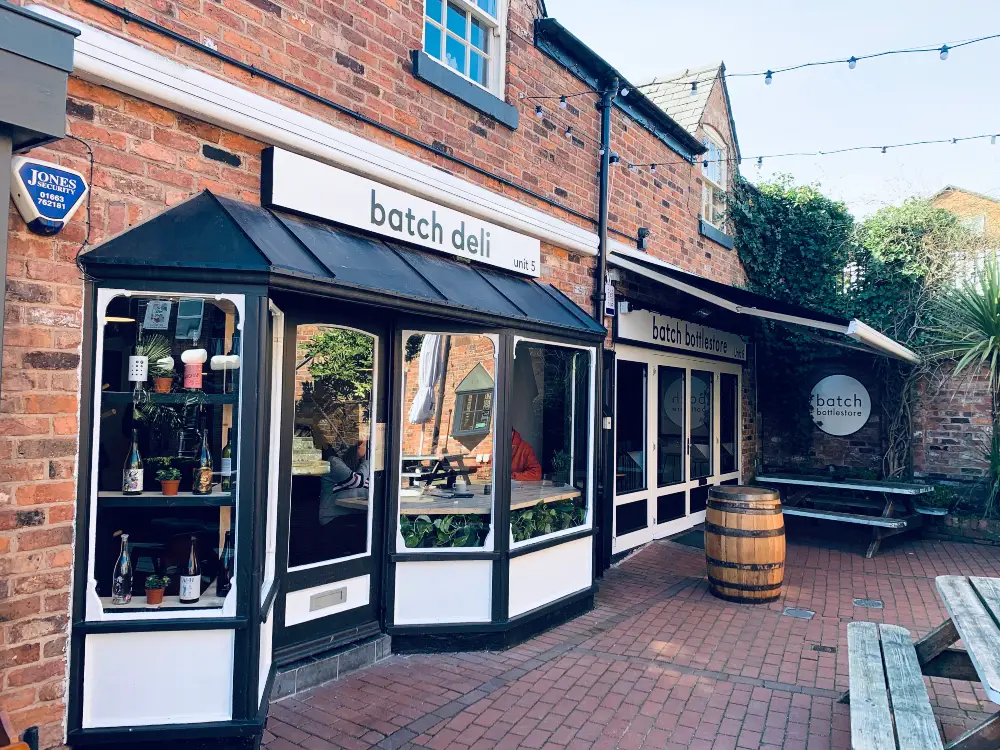 Chris Bardsley, co-owner of Batch Deli – which opened today – and Batch Bottlestore
"We've very aware of everything that's going on at the moment and we're just trying to keep positive about it all. Whatever happens over the next few days and weeks will happen. Hopefully people will continue to support us.
"We've been open for two and a half hours and we've already had four or five local business owners come in to show support. There is a lovely scene in Altrincham for that kind of thing.
"It's a totally stressful time at the minute and I do appreciate if people want to isolate themselves at the moment and look after themselves. All we can say for our part is that we are doing our best to be as clean as possible and do things the right way. Any support is incredibly appreciated."
Batch Deli and Bottlestore, Kings Court, Railway St, Altrincham WA14 2RD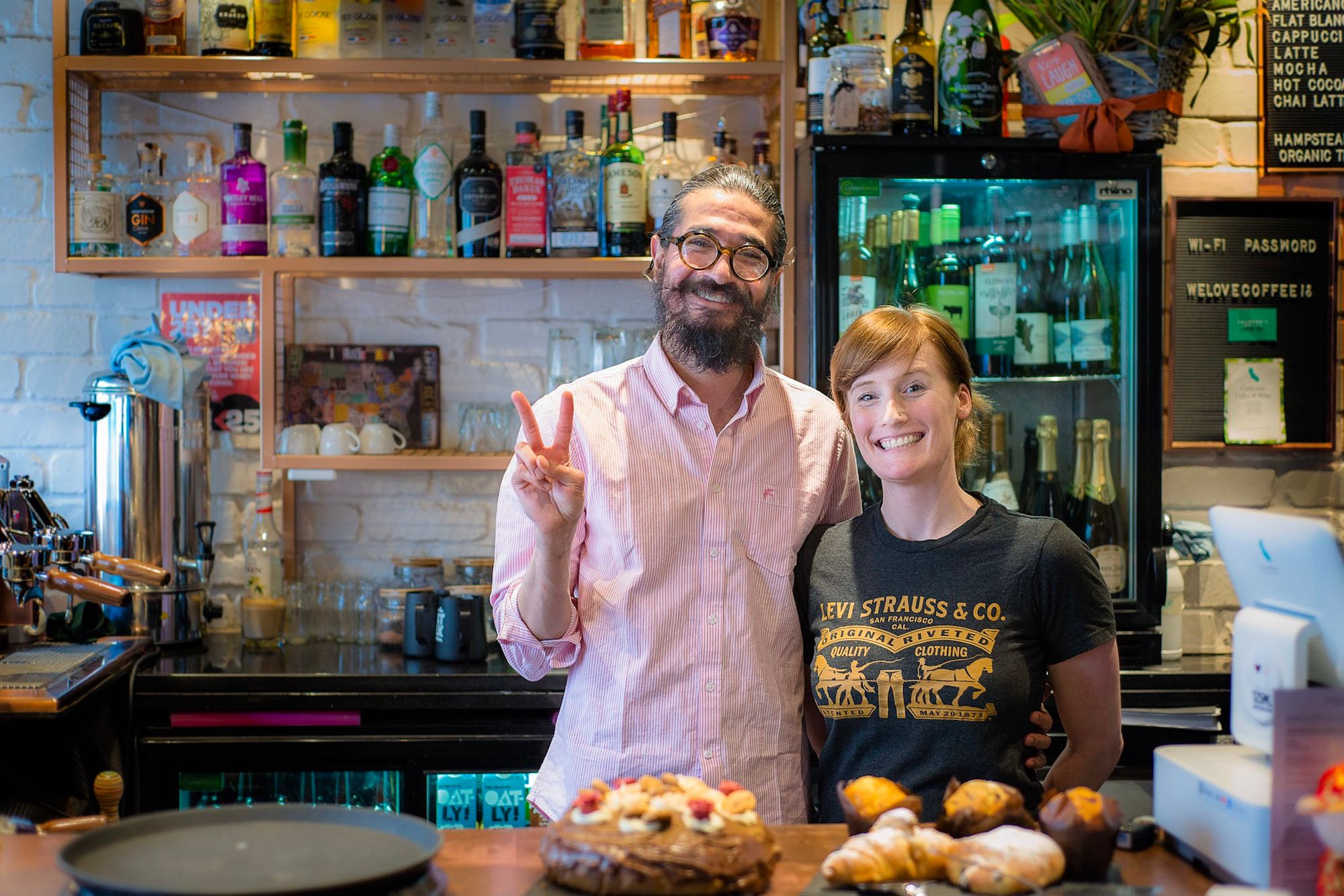 Justin Orozco, co-owner of California Coffee and Wine
"For us we're very fortunate in that we have a lot of regular guests and a lot of friends who continue to come to support. They know that big businesses are being affected and that can easily trickle down to the small businesses, and we can disappear just like that.
"We haven't seen anything drop off just yet, and we're just trying to normalise it. As long as people keep coming, we'll be here.
"We sold 110 breakfasts on Saturday and 87 on Sunday, which was really great for us. We're always grateful for anyone to come in, even if we're not doing the high fives and the fist bumps like we normally do!
"The only thing we can give right now is positivity. We don't want to be shutting down, we've got 13 staff to think of. The bigger businesses can afford the sales dip. They've got their online going on, but I can't send a glass of wine or cup of coffee online. The time is now to keep going out and supporting your favourite local businesses. Go back twice, three times!"
California Coffee and Wine, 3 Oxford Road, Altrincham WA14 2DY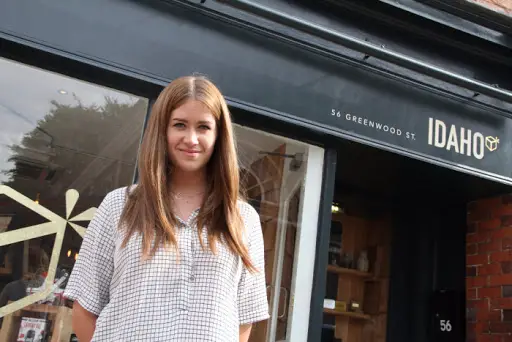 Amy Bartlett, owner, Idaho
"It is a worrying time. I've now stopped taking cash and am trying to take any precautions I can. It's good to know the government is helping to support small businesses. Luckily I don't pay any business rates so I can apply for the £3000 grant. But it's a very uncertain time, I don't know whether the shop will have to close for a bit.
"The main worry is that I can deal with the shop being closed for a couple or few weeks, but then it's what happens after that. If it goes to the point where everybody is self-isolating, everyone's going to have less money at the end of it and that will probably affect things for a good few months afterwards.
"Surprisingly, our weekend was not bad. I noticed a little bit of a difference, but nothing major. Our peak time on Saturday didn't happen but it was busy when I first opened. There do seem to be still a few people around. If people can, if you feel comfortable going out, then definitely support local businesses."
Idaho, 56 Greenwood St, Altrincham WA14 1RZ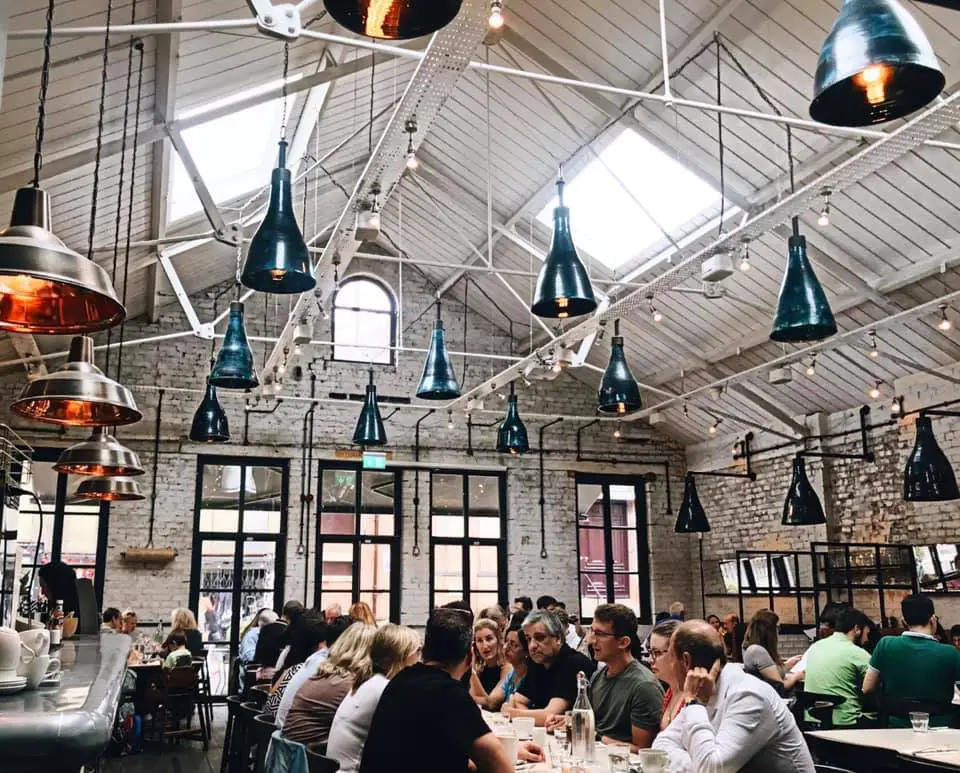 Jo Vanderhook, co-owner, The Con Club
"It's really hard. You have to respect the fact that people can make their own decisions on coming out. We're part of a good community here. We and the Belgian Bar next door have been helping each other out.
"The weekend was fine, remarkable really. I tried to book a table for somebody at 1 o'clock yesterday and we had to make sure we had the table back by four because we were full. It seemed a bit quieter with people walking around, but on Saturday we went to the market and it was packed.
"We've just had a meeting and decided to take the stance that every day we will see what the government says at their daily briefings and work out what we're going to do from there. We have smaller menus already adapted. The aim is to make sure that all the staff get paid, and as long as that happens we're OK."
The Con Club, 48 Greenwood St, Altrincham WA14 1RZ
Comments