The first 75 to 79-year-olds were among almost 1,000 people vaccinated on a record day at the Altrincham Health and Wellbeing Centre yesterday.
Yesterday we spoke to Dr Maz Sangha, Clinical Director of Altrincham Healthcare Alliance, who is coordinating the vaccination of the 45,000 Altrincham-based patients on its books.
Following an unexpected delivery of extra vaccines on Tuesday, the centre was able to extend an invitation to the 75-79-year-old category, one of the four categories the government is aiming to vaccinate by mid-February as part of the biggest vaccination programme in the NHS's history.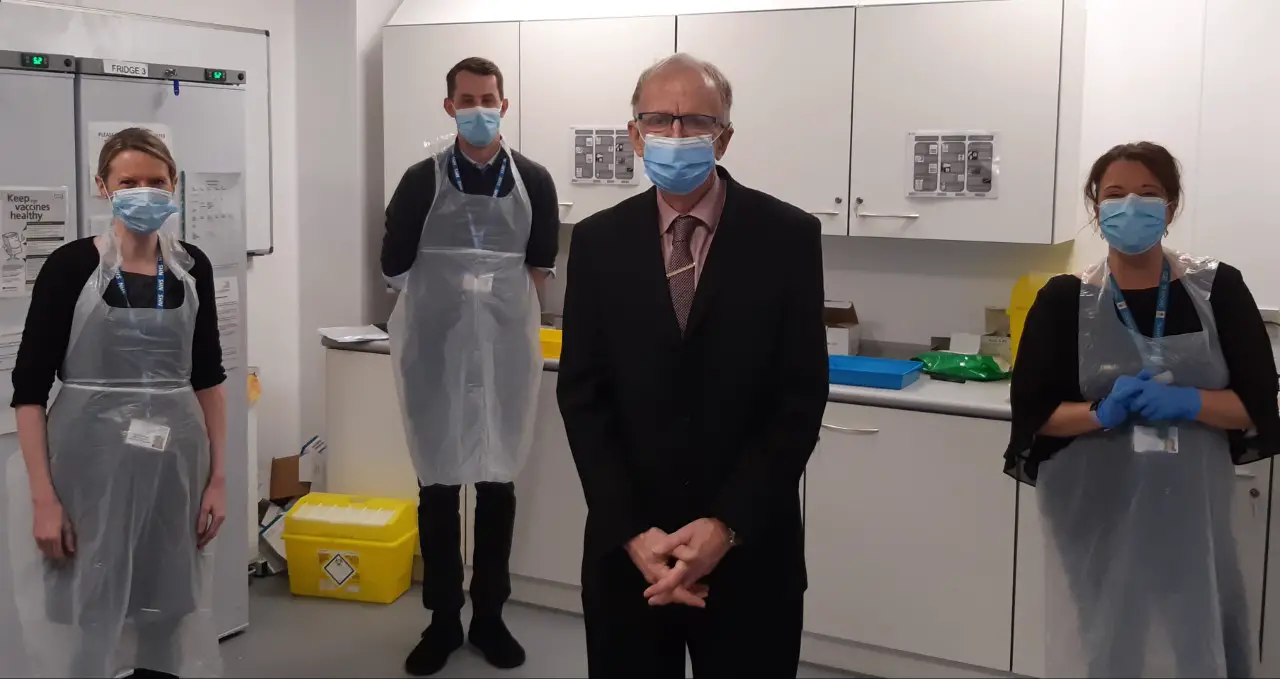 All of the Primary Care Network's over-80 and care home-based adults will have been vaccinated, or at least offered a vaccination, by tomorrow.
Among those at the Market Street hub yesterday was Cllr Laurence Walsh, Mayor of Trafford, who said he was "in awe" of the team of 30 clinicians and over 30 support staff who are delivering the vaccines.
He said: "What an incredible effort by everyone involved. These five GP practices are administering thousands of vaccines today and Saturday and are working phenomenally hard to ensure their patients receive a first-class service: it's fantastic and I'm in awe of all those involved."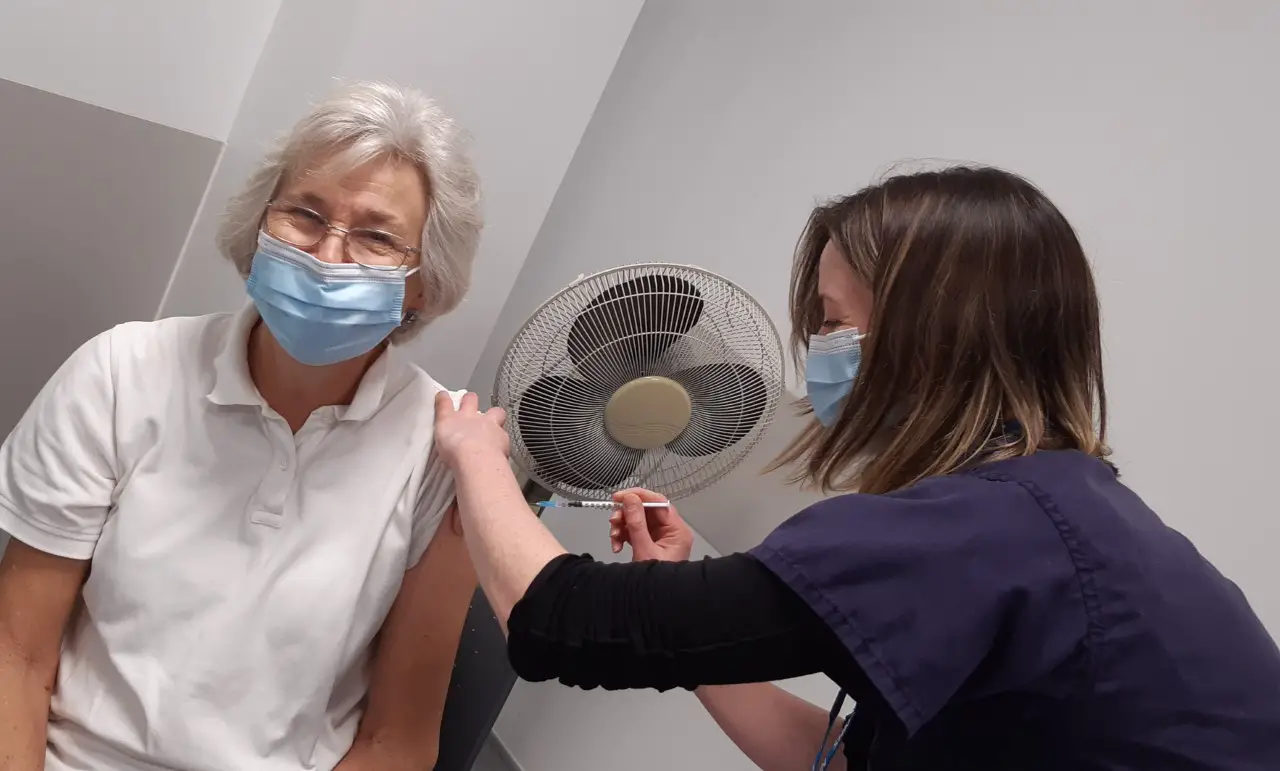 One of the first in the 75-79 age group to receive the jab was Angela Prior, from Timperley, who said: "I'm absolutely delighted to have the opportunity to receive the vaccine. We can't speak highly enough of everyone at Altrincham Health and Wellbeing Centre – from medics to admin staff – it's been wonderful."
Her husband Michael, a keen golfer at Ringway Golf Club, added: "We're thrilled to have the vaccine: we are all hoping for a return to normality, and the chance to return to the fairways!"
Sue Howarth, from Hale, said she felt "extremely privileged" to receive the vaccine.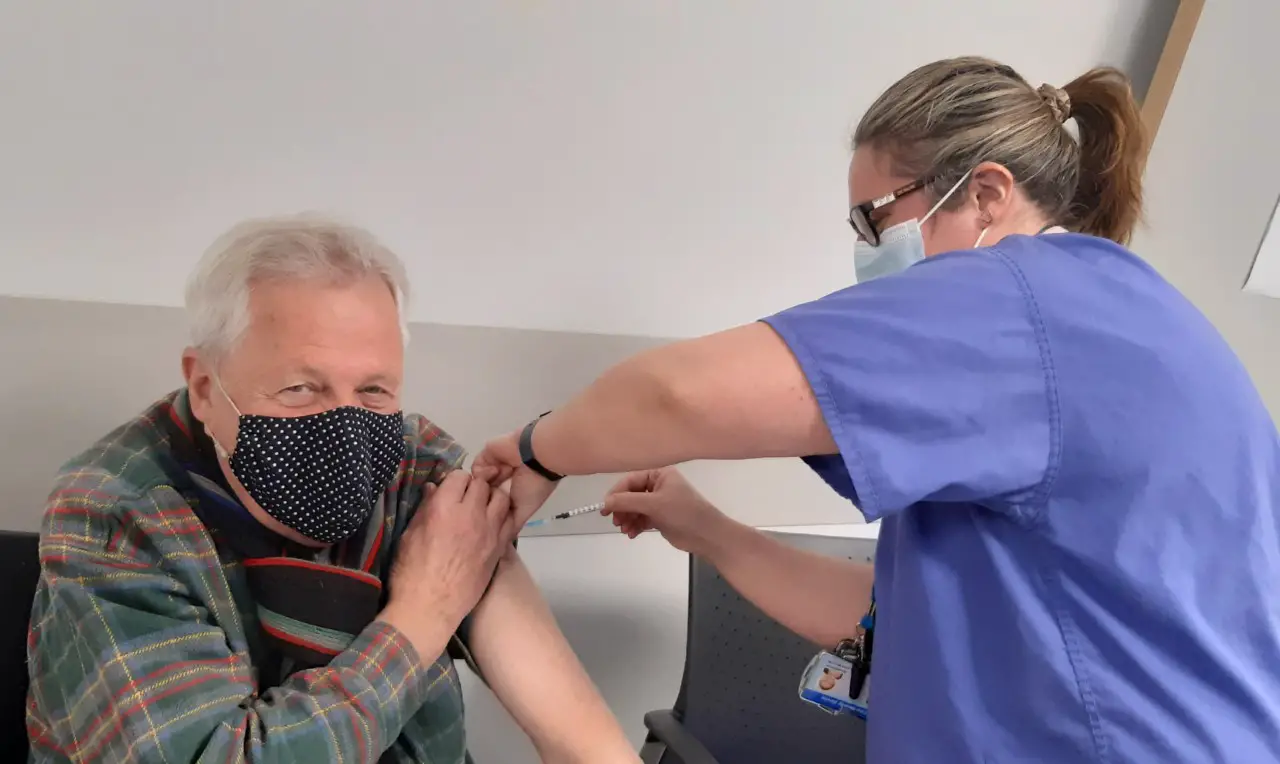 She said: "I have been so excited. I am convinced this heralds the start of a new chapter for us all."
Another getting the jab was Robert Redford, 78, from Altrincham.
He said: "I'm absolutely thrilled to receive the vaccine. The mood in the clinic has been so uplifting: everyone's truly hopeful this signals a return to normality."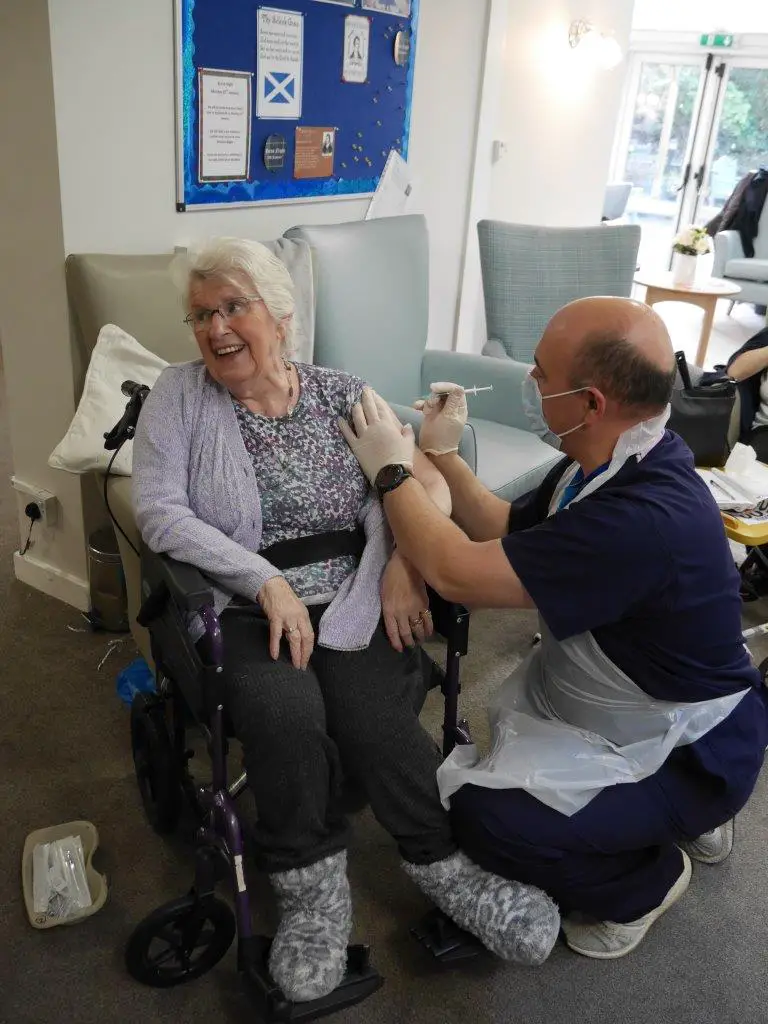 And former dentist George Fletcher, from Hale Barns, who turned 100 this year, said he was "delighted" to receive the vaccine and felt it provided "hope to so many".
Last week more than 1,400 over-80 patients received vaccinations, including those based at Bickham House, Handsworth and Sunrise.
Having been previously hospitalised with coronavirus, care home resident Sheila Rice, 88, said she hoped the vaccine would enable families to be together once more.
She added: "I've only seen my family through the window for months: it seems like forever since I had a real hug from them. My grand daughter gets married this summer and it would be wonderful if we can all celebrate together."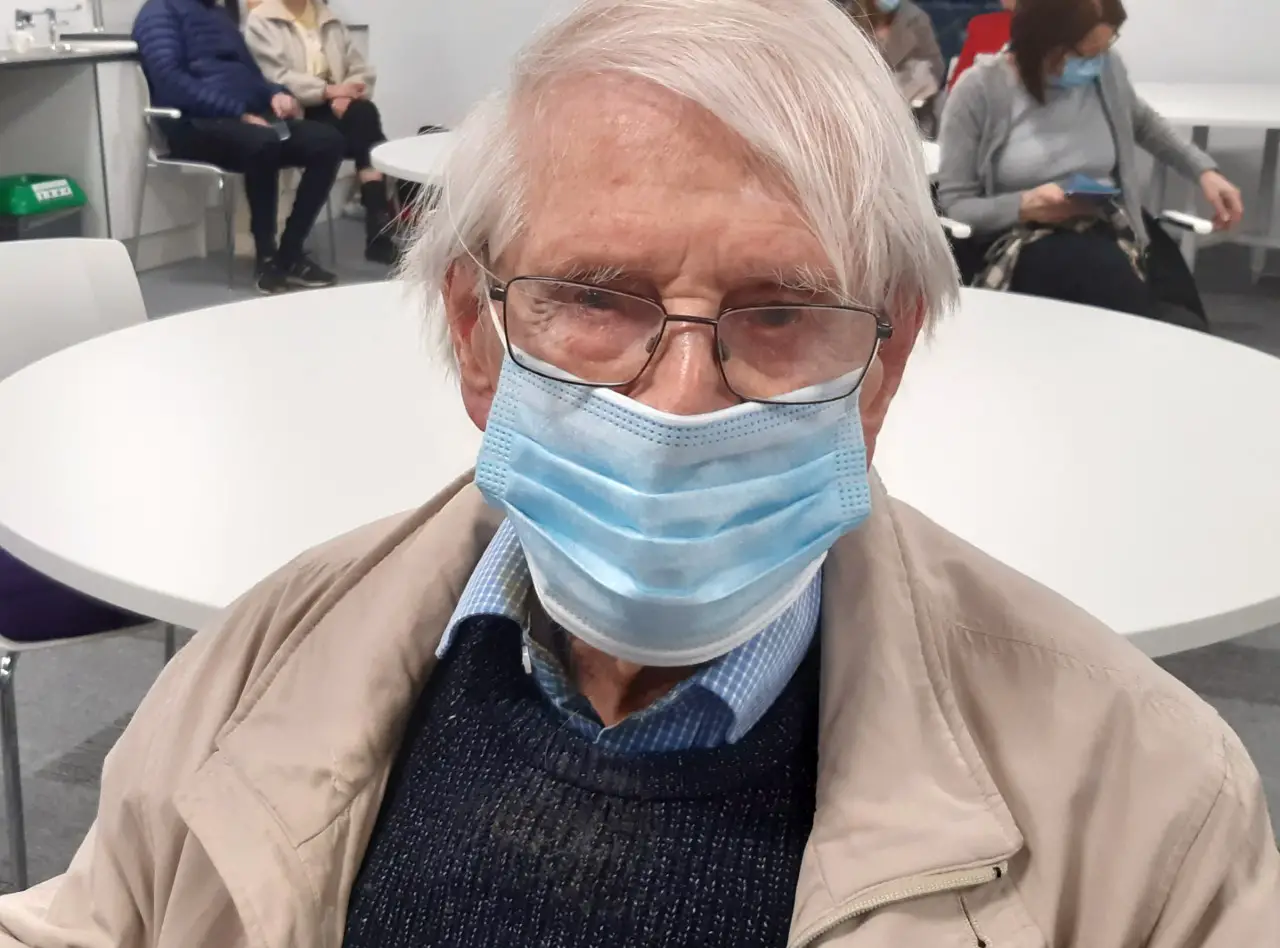 This week 1600 more patients will be vaccinated including care home residents.
Dr Sangha, who will have coordinated the vaccination of 1,600 patients in total this week, said: "The teamwork is fantastic. GPs across the five practices, plus ex-GPs and clinicians are working tirelessly along with staff and volunteers including the British Red Cross to deliver the potentially life-saving vaccinations to our patients.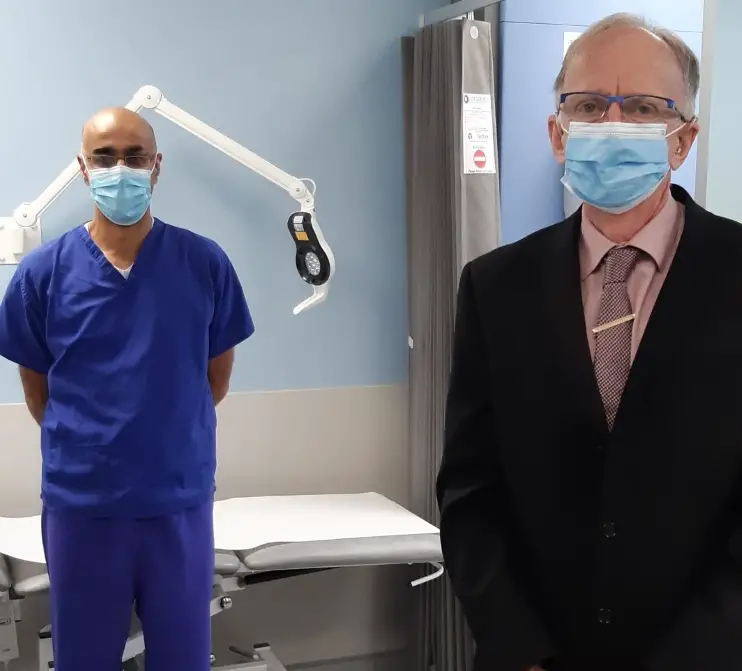 "Patients have been eager to receive the vaccine as quickly as possible and have been calling GP practices asking for appointments. We are contacting patients as soon as we have confirmation of the vaccine supply which can often be at short notice: on Tuesday we heard we would receive almost 1,000 Pfizer vaccines within 24 hours and so set up a clinic for today (Thursday). We are committed to working non-stop to roll-out the vaccination to our patients as so many see it as the first step towards returning to normal."
Dr Kate Jennings, GP Partner at Altrincham Medical Centre, described the atmosphere at the clinics as "truly uplifting", adding: "Patients are delighted to receive the vaccines and many, after months of being isolated, have said they are hoping it will enable them to soon meet up again with family and friends."
Comments