Parking across Altrincham and the wider Trafford borough is to be slashed – with the return of the 20p rate for half-hour stays.
Trafford Council has revealed the cuts in its budget proposals for 2018/19 and comes less than a year after a 250% charge hike was implemented as part of last year's budget proposals.
Since then, there has been considerable disquiet from shoppers and retailers alike – particularly in Hale village – who have blamed the increased rises for discouraging people from shopping in towns and villages within Altrincham.
The new charges will see 30-minute stays reduced from 70p to 20p, while one hour and 90-minute stays will be introduced at £1 and £1.50 respectively. At the moment, there are only options to park for 30 minutes (50p or 70p) or two hours (£1.50). The all-day parking charge will be reduced from £7 to £5.
Within Altrincham, the changes would apply to parking in Regent Road, Oakfield Road, Victoria Road, Cecil Road, Oaklands Drive and Brown Street car parks, with the affected roads including Market Street, Railway Street, The Downs, New Street, Regent Road, Victoria Street and Lloyd Street.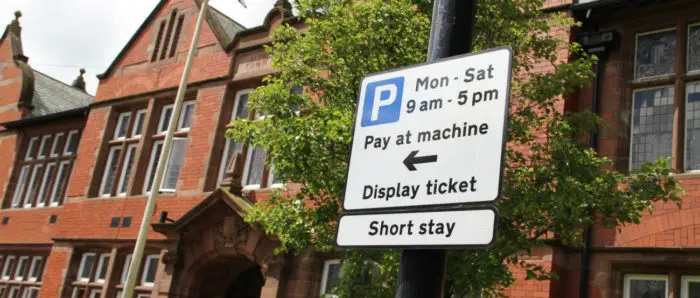 Trafford Council leader Sean Anstee told us: "The primary purpose is to see a turnover of spaces so that people can use town centres, but businesses in particular have said to us that the charges have been too high.
"We do listen to feedback though, and this shows that if people are telling us we've gone too far, where we can we will try and listen."
Altrincham Unlimited, which has led the objections to last year's pricing hike and submitted a detailed proposal with alternative pricing options last month – much of which it says have been adopted in the proposed budget – has welcomed the news.
Martin Duff, Chair of the Altrincham BID Board, said: "Since rises in parking prices were announced at the end of 2016, Altrincham BID has been in dialogue with Trafford Council to challenge the increases.
"The ability to lobby with a strong voice for all businesses is a huge advantage of a BID, and we have used it to full effect on this issue. If the proposed budget is passed, lower parking prices will benefit workers, residents and visitors and support the continued resurgence of Altrincham that we all want to see. We thank the Council for their willingness to listen to and work with Altrincham BID on this issue."
Comments