It's now dark at 4.30pm and your summer holiday suntan is probably a distant memory.
But if there's somewhere in town that can give you a quick injection of summer, it's Altrincham's Caribbean bar and café.
Marigot Bay opened in King's Court in July and is run by Dave Marsland, owner of Drinks Enthusiast Ltd, which is also behind Riddles Emporium and the Manchester Rum Festival.
Here he introduces us to six of its best Caribbean tipples:
1. Cause for Concern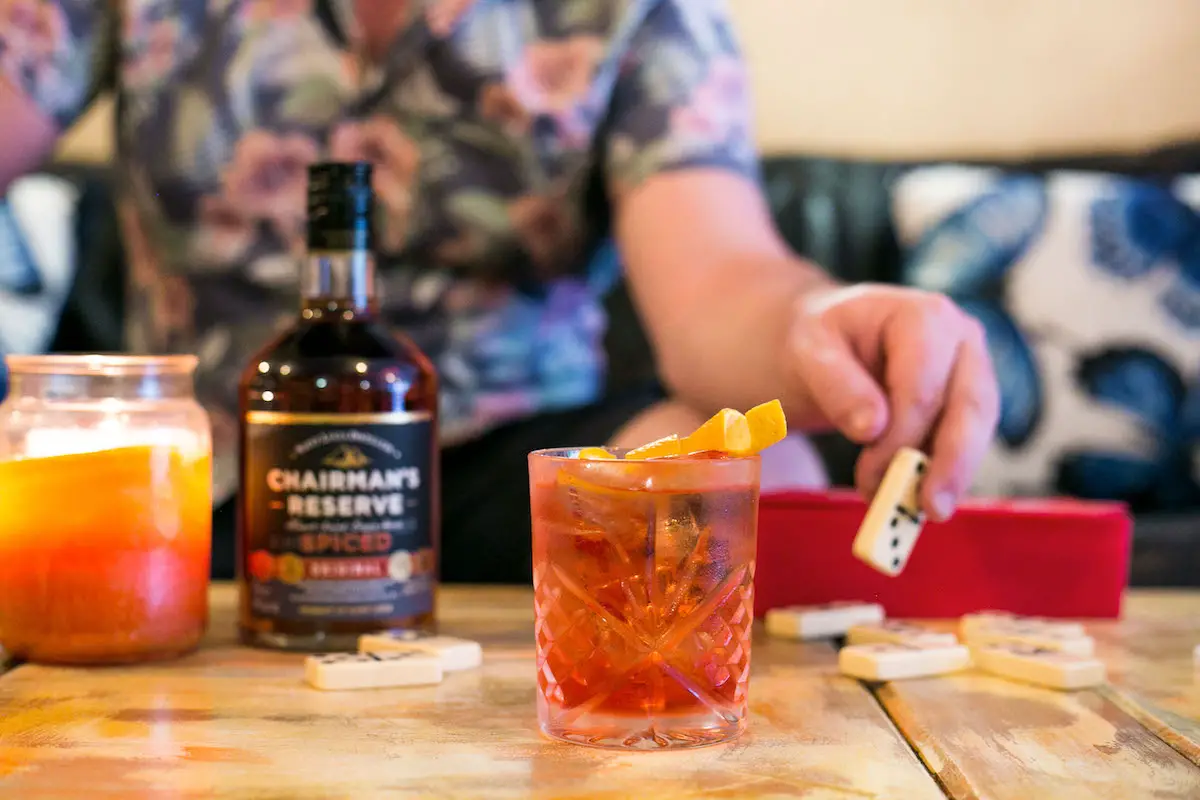 Dave's favourite rum cocktail, created by Ehren Khoo-Steel of Brass Monkey in Nottingham. If you like your Negroni, this St Lucian spiced rum variation will be top of your list to experience.
It combines Chairman's Reserve Spiced rum, John D. Taylor's Velvet Falernum (a Barbados based lime liqueur) and Campari for a blended twist on the gin classic. It balances the fresh spices of the rum, the bitterness from the Campari and the sweeter profile from the Velvet Falernum.
2. Planter's Punch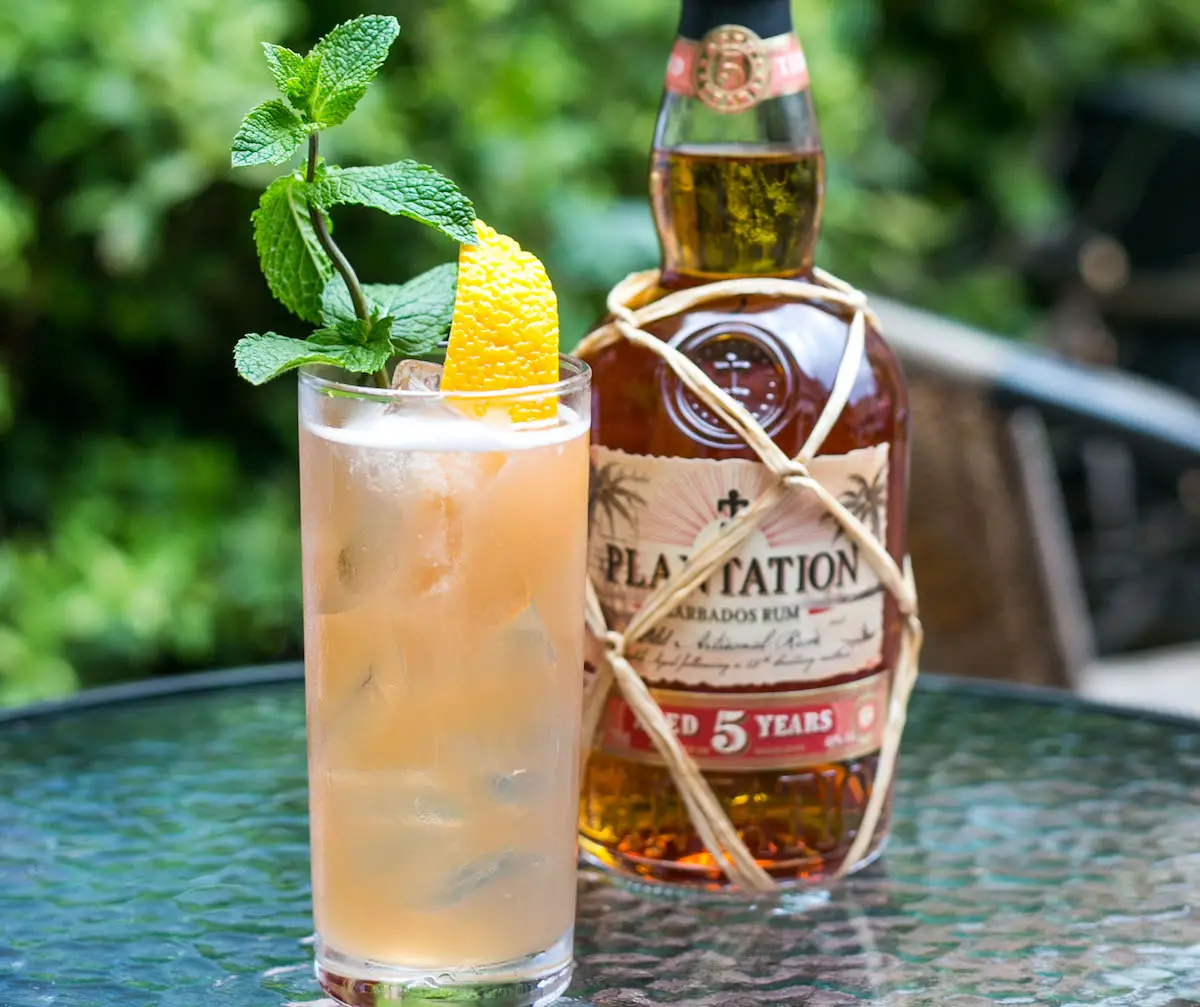 Writer Patrick Chamoiiseau once wrote "a rum punch takes a good six hours to penetrate the soul. Six hours between the midday punch that wards off the sun's madness and the push before your evening soup, the commander of your dreams".
To create what is described as Altrincham's 'Best Rum Punch', Dave went for the Barbadian five-year rum from Plantation that is shaken with fresh lime juice, sugar, water and Angostura Bitters from Trinidad and Tobago. A simple serve, but one that brings so many elements together with ease.
3. Ti' Punch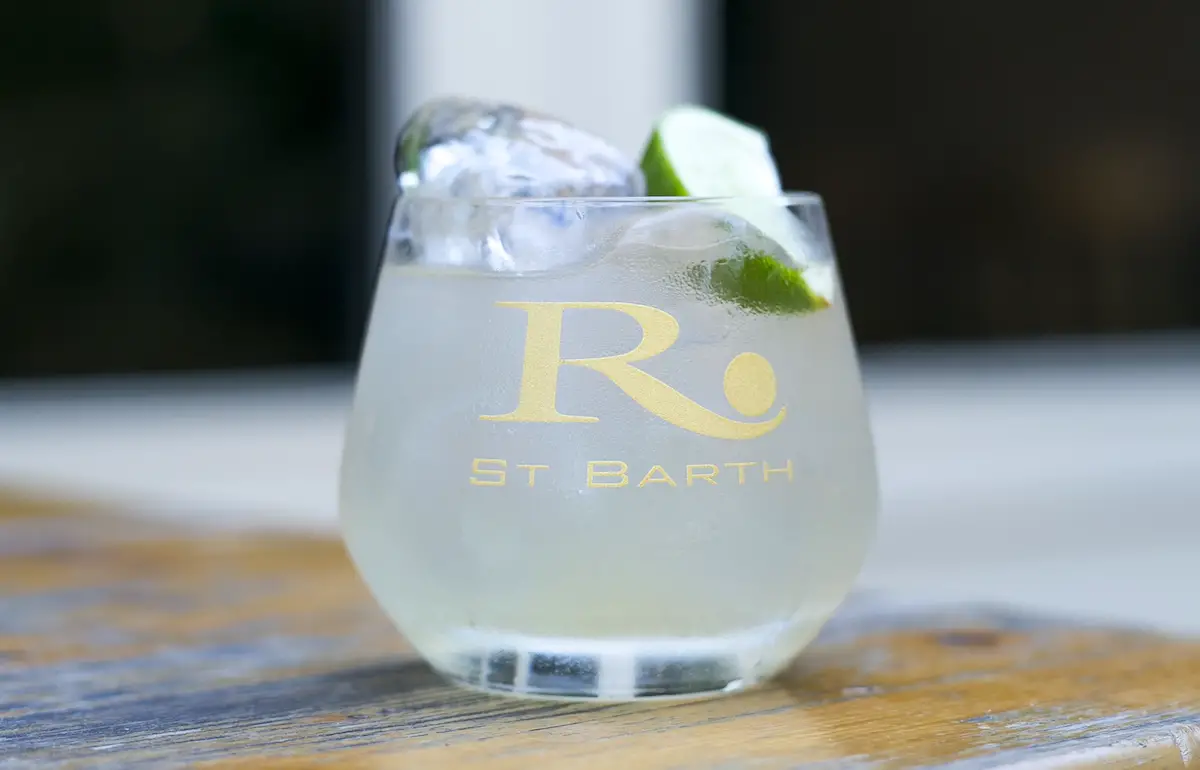 This mix is popular in the French islands of the West Indies. In this case, Rhum St Barth translates to 'little punch'. Like an Espresso, it's short with a 50% abv kick.
A simple stir of the Rhum with fresh lime wedges and sugar provides a real treat for rum lovers. Rhum St Barth is also owned by ex-Manchester United player Mikael Silvestre.
4. Caribbean Beers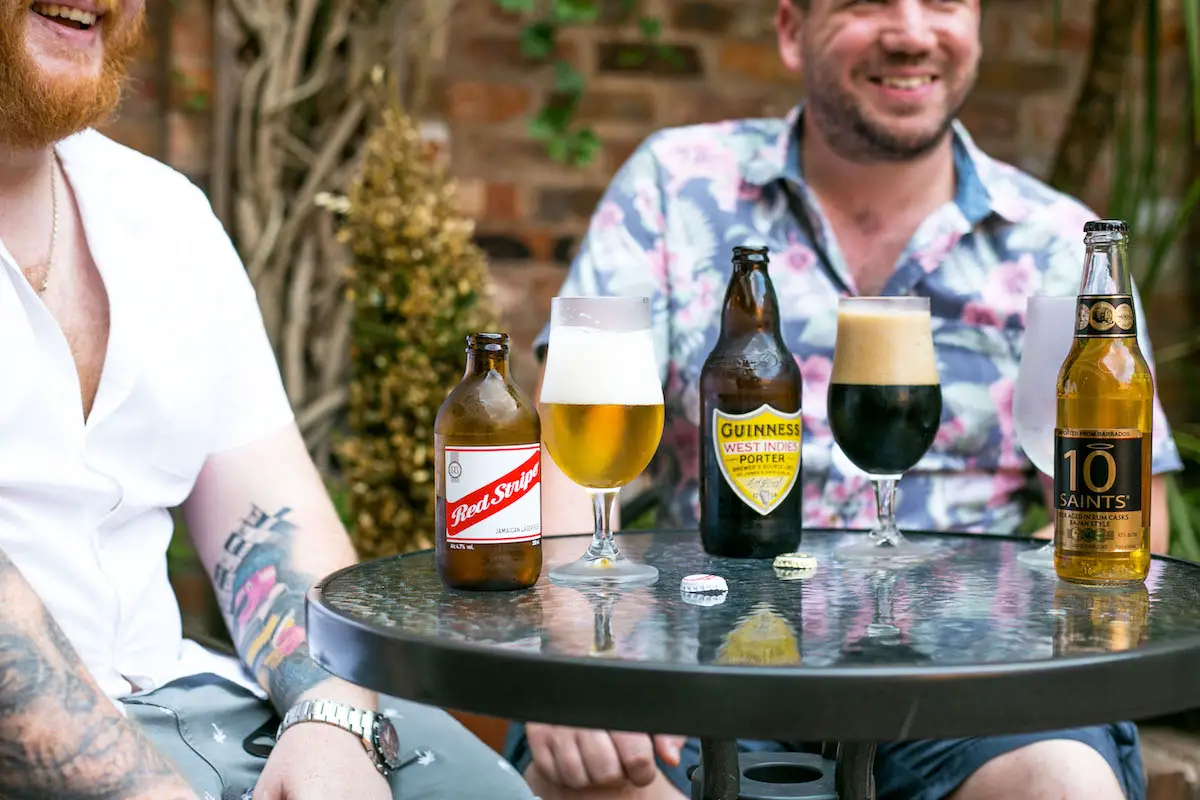 No Caribbean bar can be complete without the beers from the islands themselves! 10 Saints comes from Barbados and is aged in 'Special Reserve' rum casks for hints of citrus, vanilla and tropical spice.
Red Stripe, the great Jamaican Beer since 1928, is a beautiful amber lager with low butterscotch flavour. Also worth trying is the Guinness West Indies Porter, which offers toffee and chocolate flavours for a smooth, easy finish.
5. Painkiller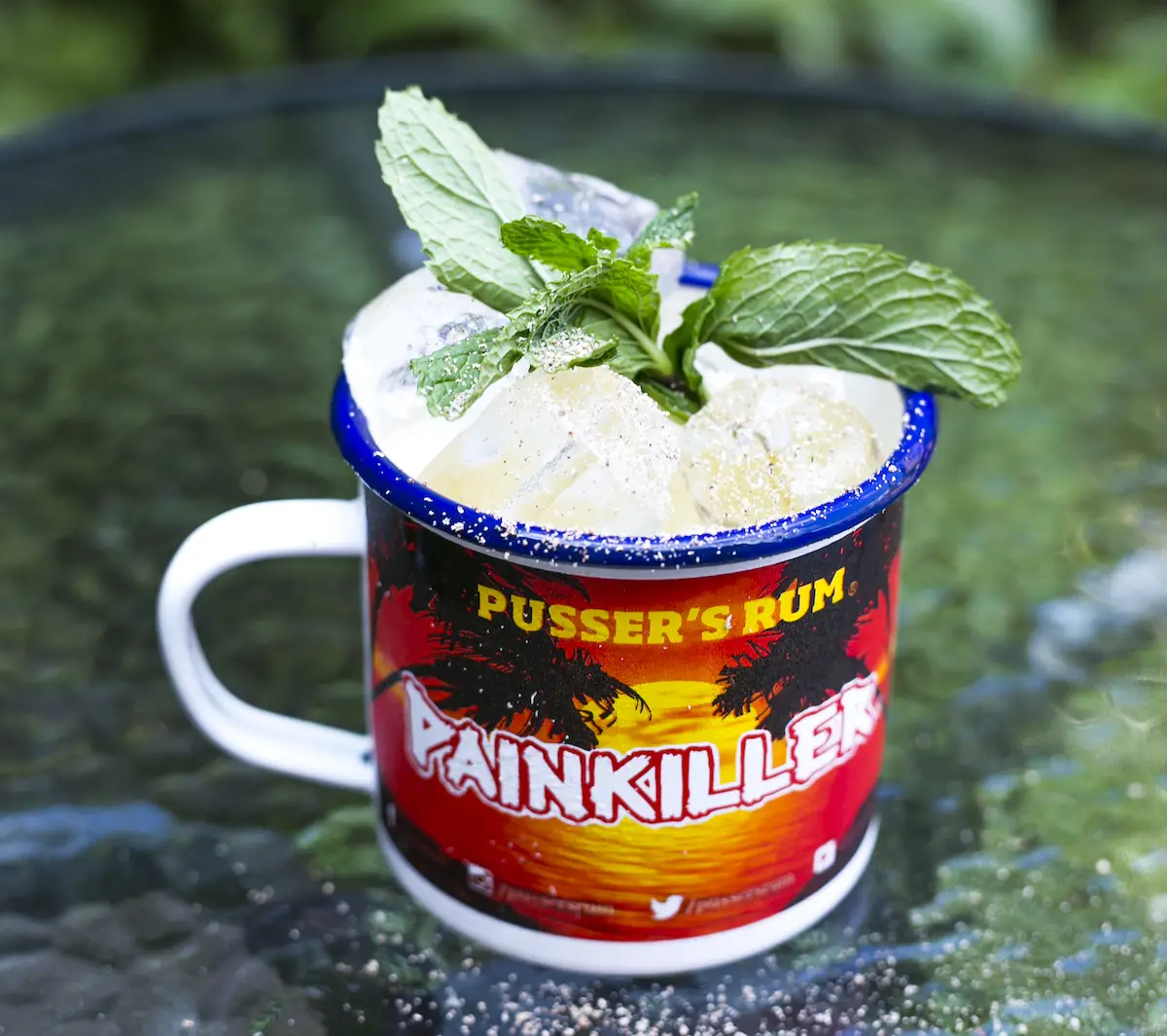 Known as the "Official Cocktail of the British Virgin Islands", this well-loved drink is served in a British Navy style mug. Why? It uses Pusser's Gunpowder rum, the traditional Royal Navy style rum produced in accordance with the Admiralty's blending recipe.
Combine this with pineapple and orange juice, plus coconut cream and grated nutmeg, and you have yourself a throwback to the early days.
6. Mai Tai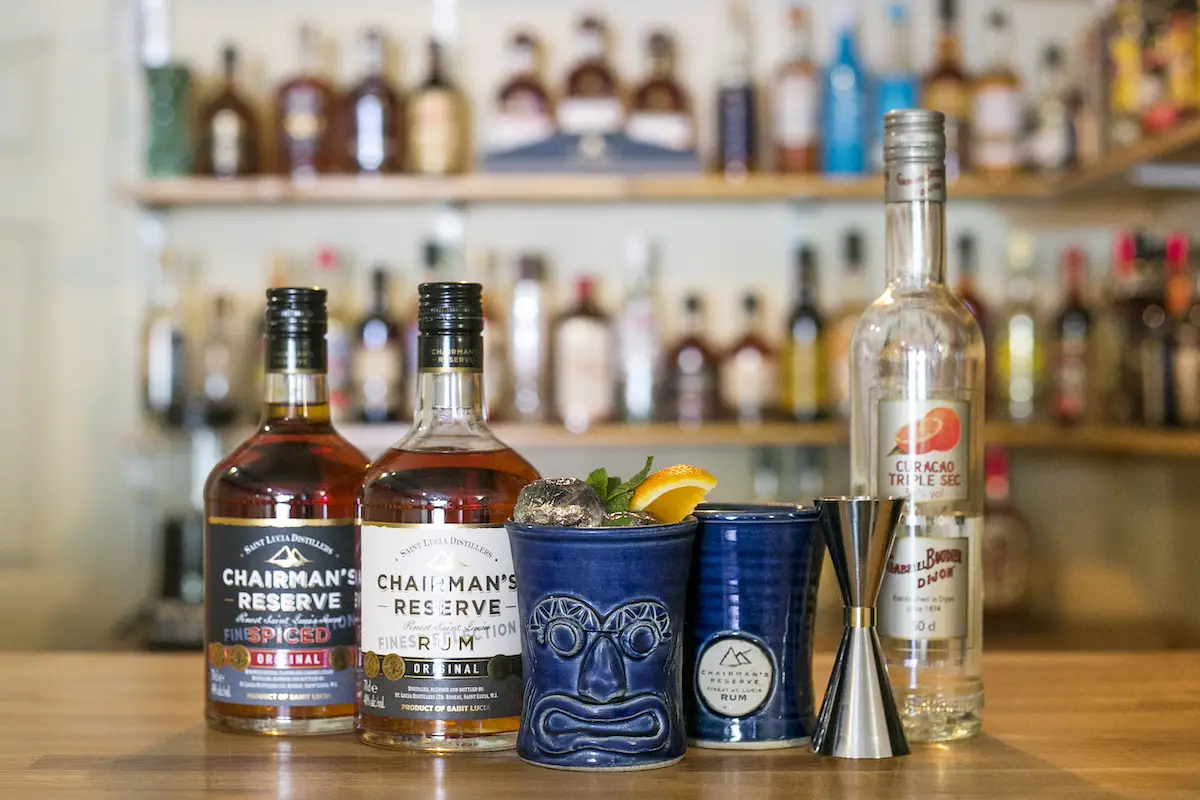 A Vic Bergeron (aka Trader Vic) creation from 1944. This creation uses the St Lucian Chairman's Reserve Original and Spiced Rum. It combines the two with fresh lime juice, almond syrup and triple sec for a long, refreshing serve.
Housed in a tiki mug that is perfect for enjoying either inside the cafe or outside in the courtyard. It utilises the Chairman's Reserve to perfection and is a serve you'll find all over the world.
Marigot Bay Bar and Café is open on Wednesday to Friday from 5pm till late, and Saturday and Sunday 12 noon till late.
Comments