A 45-year-old father of two at Wythenshawe Hospital who is the longest waiting patient on the current heart transplant list has called on more people to sign up to be organ donors.
Gareth Evans, from Stockport, has been waiting for a new heart for more than nine years.
He needed his first heart transplant when he was just 17 after contracting cardiomyopathy, a disease of the heart muscle.
The organ has lasted for 28 years – even though he was told the life expectancy of his transplanted heart was between five and 10 years.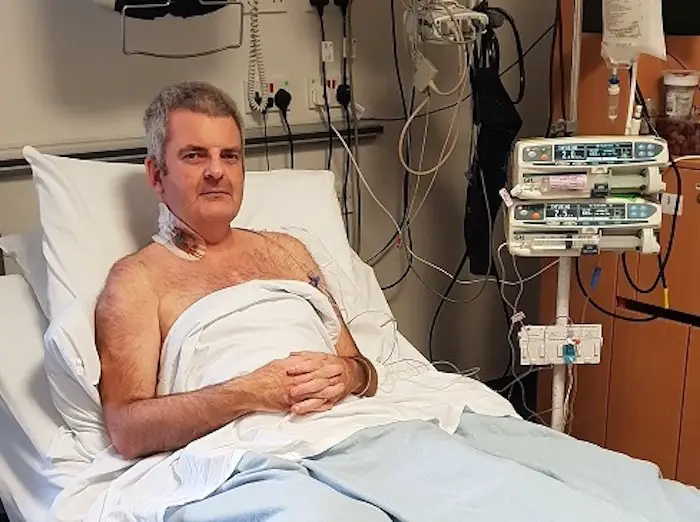 But he was put on the general waiting list on February 23 2009, and is currently the longest-waiting heart patient on Britain's transplant list.
Gareth has become profoundly ill during his wait and has spent the last three months in Wythenshawe Hospital.
The NHS has highlighted his case to mark Organ Donation Week this week and the need for more people to join the UK's donor register.
NHS Blood and Transplant figures show about 3,000 lifesaving transplants were missed in the last year, as families would not donate relatives' organs.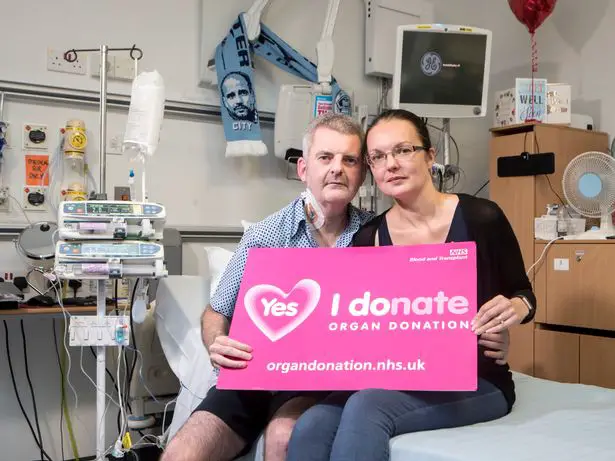 The latest data has shown that 40% of people in Trafford are signed up to the Organ Donation list, compared to 41% in Stockport, 29% in Manchester and 28% in Oldham.
Gareth, a father of two who is married to wife Danielle, is one of 20 people in Trafford on the waiting list who are hoping to get a replacement organ.
And he said: "We need more donors now to save more lives every day. People shouldn't just sit there and hope their families know what they want.
"There are people who need their lives saved today, mine included. Organ donation saves lives and I am so grateful for that every day."
It is quick and easy to join the NHS Organ Donor Register. Call 0300 123 23 23 or visit the NHS website.
Comments